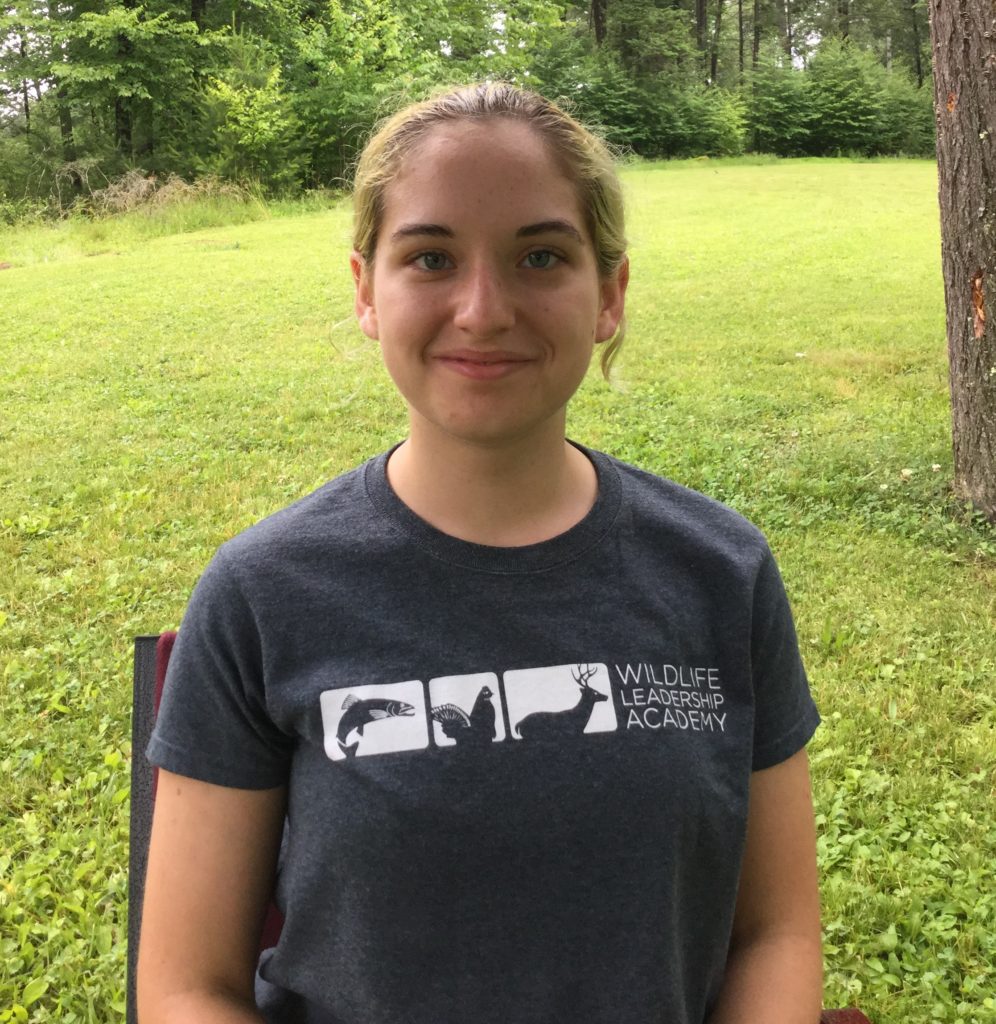 Hi, my name is Hannah Gaibor and I am a Conservation Ambassador and want to Pay It Forward to the Next Generation of Conservation Leaders!
---
MY FUNDRAISING GOAL – $750
GOAL UPDATE: $160 OF $750 RAISED !
---
MY WLA STORY + WHY I WANT TO PAY IT FORWARD
You know the feeling when you walk into someplace and think "What have I signed up for?" That was me with everything when I was younger, before my year as a student at the Wildlife Leadership Academy. The shy and quiet girl I once was is now in my past as WLA helped me to find the confidence to talk about what matters to me and chase after what I want. WLA has been, by far, the best experience in my life to this point. I will always treasure the memories I made at Bass and Drummers and I look forward to making new memories at WLA and after with their support.
I know the feeling of wanting something or to do things so desperately, but not being able to because of financial reasons. Someone before me raised funds, and I don't know who they are, but I want to thank them because they are the reason I was able to attend the Wildlife Leadership Academy. Now, I want to spread the WLA message and give someone the same opportunity I was given, so I ask for your support in this goal.
Thank you for helping me in Paying it Forward! ~ Hannah
GIVE TODAY AND HELP ME PAY IT FORWARD!
Below are some of my favorite photos from field school + outreach!
Everything is so full of life. Every tree. Every leaf. Every insect. It's as if the world is vibrating, as if everything is more than itself.

Merlin
The Wildlife Leadership Academy is a cooperative initiative of various state agencies and conservation organizations. It is a 501(c)(3) non-profit organization. Your donation is tax-deductible. You will be supporting a worthy cause who's mission it is to engage and empower the youth of our communities to ensure sustained wildlife, fisheries, and natural resources for years to come.