In 2016, the Wildlife Leadership Academy will celebrate its 10 year anniversary. Let's acknowledge the accomplishments of our first 10 years!
Since 2007, the Academy has graduated 371 high achieving Conservation Ambassadors from 62 counties across the state as well as students from Ohio, West Virginia, Maryland, Texas, New York, New Jersey, North Carolina and Vermont.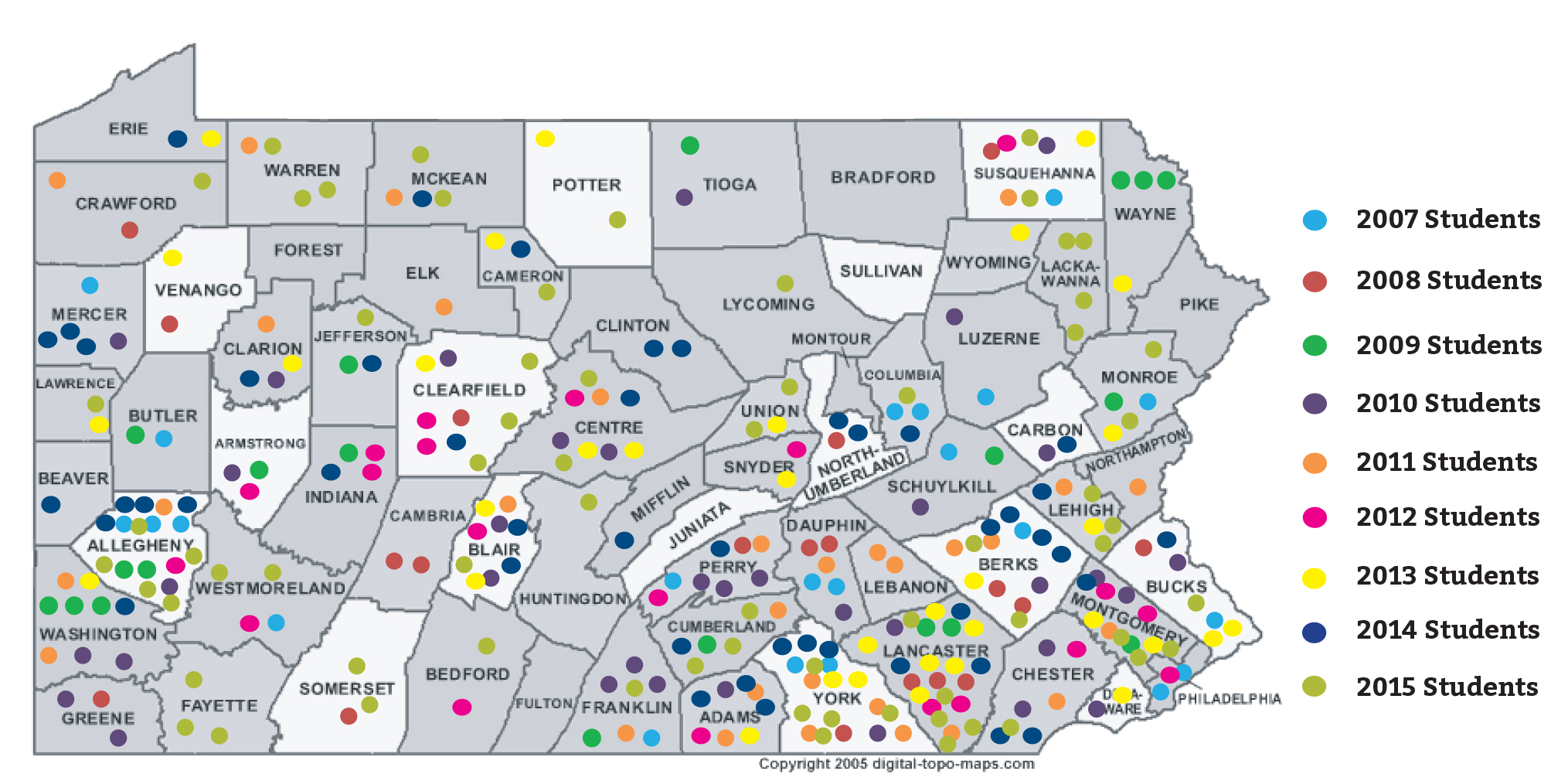 Academy Conservation Ambassadors have…
conducted 1,840 conservation education, communication, service and art projects,
engaged in over 7,600 contact hours with the public,
and reached over 32,000 people across the commonwealth with their outreach accomplishments.
10 Years of Amazing Students
Scroll down to take a look at all 22 graduating classes of Wildlife Leadership Academy Conservation Ambassadors!!
2007 – First Class of PA Bucktails
2008
2009
2010
2011
2012
2013
2014
2015
2016