Our Team
MICHELE KITTELL CONNOLLY, Executive Director
mkittell@wildlifeleadershipacademy.org
570-245-8518

Michele has been the Wildlife Leadership Academy Executive Director since 2012. Prior to being the Director, she was the Program and Outreach Coordinator, hired in 2009. Michele received her M.S. in Zoology from Clemson University and her B.S. in Biology from Pennsylvania State University. Michele has a diverse research background ranging from studying the ecological effects of an invasive plant species to fish behavior and genetics. She has participated in coral reef surveying in the Bahamas, fish health and husbandry research, and dolphin cognition projects. Michele enjoys teaching in formal and informal settings. Her experience includes teaching environmental science courses at community colleges, leading workshops for the general public on the indigenous flora and fauna of Oconee State Park in South Carolina, and introducing marine ecology to guests of Disney's The Seas. Michele has published several scientific manuscripts and has presented her work nationally and internationally. She is an avid conservationist and enjoys traveling, birding, painting, nature journaling, and nature photography.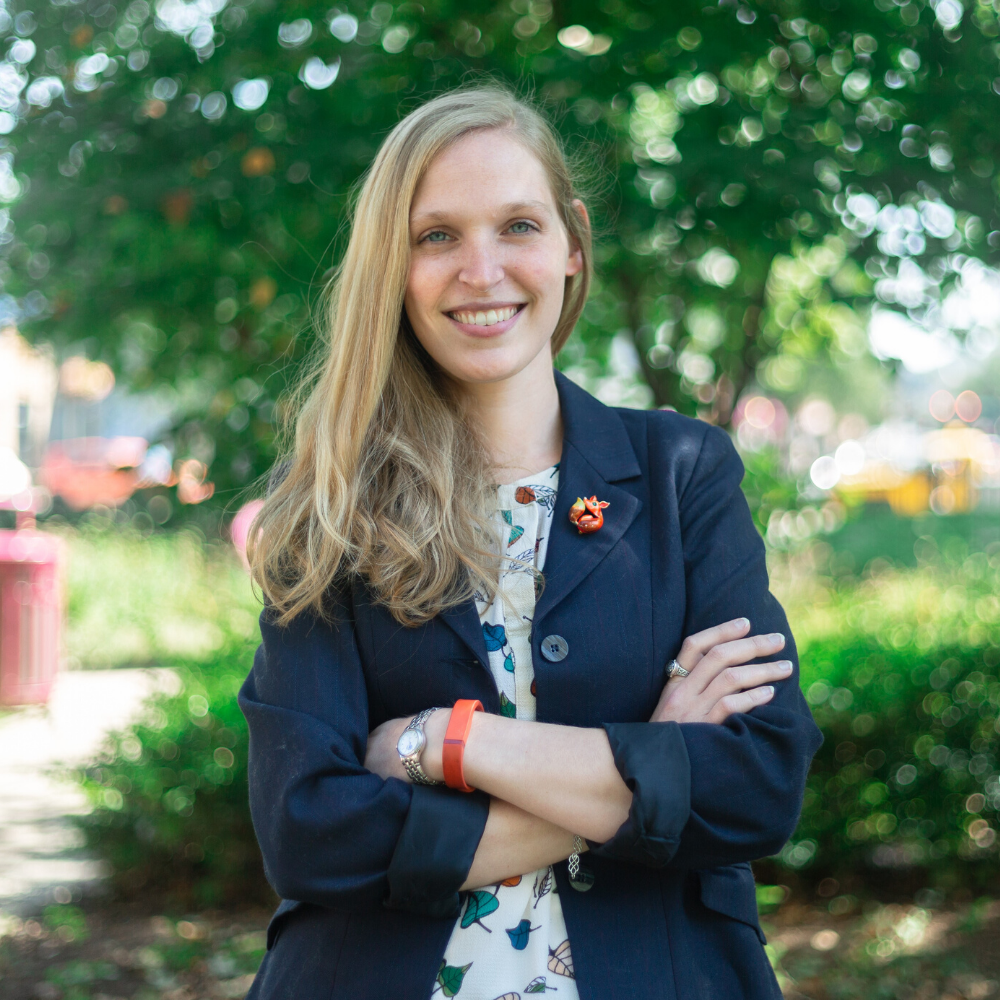 KATIE CASSIDY, Youth and Alumni Outreach Manager
kcassidy@wildlifeleadershipacademy.org
570-939-5109

Katie leads post field school youth mentorship including coordination of college visit days, students' attendance at professional meetings, and field trips as well as program marketing and logistics. Katie is a Penn State graduate, receiving her M.S. in Agricultural Extension Education, and her B.S. in Forest Biology, with a minor in Recreation, Park, and Tourism Management.  While at Penn State, Katie participated in a number of entomological research projects, including virus as a control for Gypsy Moth, monitoring Asian Longhorn Beetle populations, and exploring and rearing biological control agents of Hemlock Woolly Adelgid.  Katie has been involved with 4-H for a number of years, both as a member and leader, and has guided members through projects ranging from quilting to insect studies.  Having grown up in the mountains of Pennsylvania, Katie has long enjoyed being out of doors and sharing that love of nature and the importance of conservation with others.