It takes a village to run the Wildlife Leadership Academy.  Meet our team!
Year-Round Staff
Executive Director – Michele Kittell
Michele received her M.S. in Zoology from Clemson University and her B.S. in Biology from Pennsylvania State University. Her diverse research background ranges from studying the ecological effect of an invasive plant species to fish behavior and genetics. She has participated in coral reef surveying in the Bahamas, fish health and husbandry research, and dolphin cognition projects. Michele enjoys teaching in formal and informal settings. Her experience includes teaching environmental science courses at community colleges, leading workshops for the general public on the indigenous flora and fauna of Oconee State Park in South Carolina, and introducing marine ecology to guests of Disney's The Seas. Michele has published several scientific manuscripts and has presented her work nationally and internationally. She is an avid conservationist and enjoys working on community projects as well as hiking, birding, and photographing nature. She now serves as the Executive Director of the Pennsylvania Institute for Conservation Education.  Michele has been with the Institute since 2009 as Coordinator and now Director of the Wildlife Leadership Academy program. The Academy is administered by the Institute.
Wildlife Leadership Academy Program and Outreach Coordinator – Katie Cassidy
Katie is a Penn State graduate, receiving her M.S. in Agricultural Extension Education, and her B.S. in Forest Biology, with a minor in Recreation, Park, and Tourism Management. While at Penn State, Katie participated in a number of entomological research projects, including virus as a control for Gypsy Moth, monitoring Asian Longhorn Beetle populations, and exploring and rearing biological control agents of Hemlock Woolly Adelgid. Katie has been involved with 4-H for a number of years, both as a member and leader, and has guided members through projects ranging from quilting to insect studies. Having grown up in the mountains of Pennsylvania, Katie has long enjoyed being out of doors and sharing that love of nature and the importance of conservation with others. She has taught conservation education to children through interactive learning, bringing insects to presentations in local classrooms. Katie joined the team full time in 2015 as the Academy's Program and Outreach Coordinator.
Instructor and Curriculum Developer- Gary Alt
Dr. Gary Alt received an associate degree in Wildlife Technology from the DuBois Campus of the Pennsylvania State University in 1972, a B.S. in Wildlife Science from Utah State University in 1974, a M.S. in Wildlife Management from the Pennsylvania State University in 1977, and a Ph.D. in Forest Resources Science from West Virginia University in 1989.  Gary worked as a wildlife research biologist for the Pennsylvania Game Commission for over 27 years: 22 running their statewide black bear and 5 running their statewide deer research and management programs.   During his tenure, Gary was responsible for launching some of the largest field studies in the country on black bears and white-tailed deer and made some of the most sweeping changes to bear and deer management in the history of Pennsylvania.  He and Hal Korber produced a video on black bears that generated over $1.5 million for the Pennsylvania Game Commission and won 5 awards at an International Wildlife Film Festival in Missoula, Montana.  They teamed up again and produced over 35,000 deer management videos that were distributed to the general public which were instrumental in an educational campaign to win support for major policy changes.  Gary has been very active in public education presenting over 1,500 lectures to approximately 300,000 people during his career. Since retiring from the Game Commission, December 2004, Gary has established a wildlife consulting business, leads photographic and natural history tours worldwide, and works part time with the Wildlife Leadership Academy teaching and developing curriculum.
Summer Staff
Each summer, the logistical operations of the Wildlife Leadership Academy require a committed enthusiastic staff to make sure that we provide a safe and exceptional experience for our students.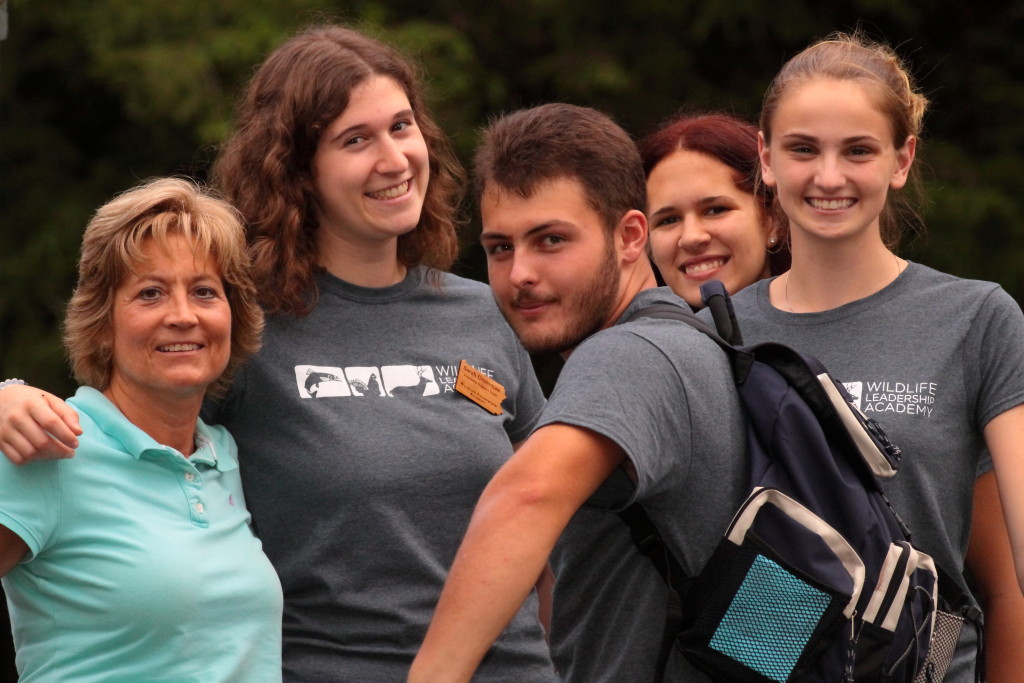 Summer Staff Includes:
2 summer-long interns,
A Health Care Coordinator for each field school, and
The Academy Support Team – Alumni who attend various field schools to support the staff leadership.
Instructors and Volunteers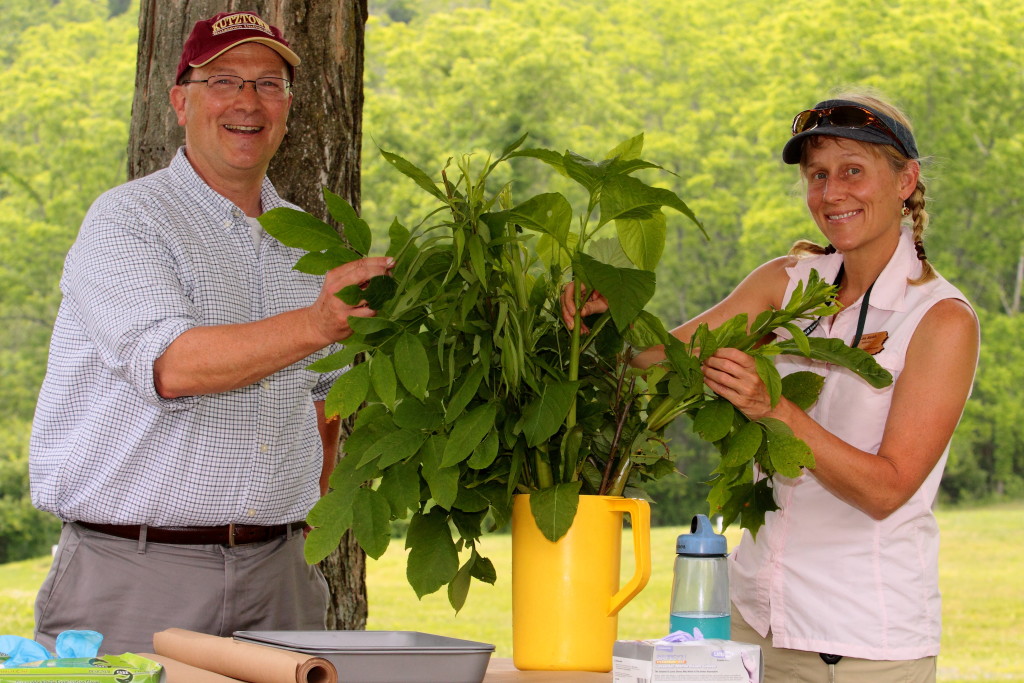 Each field school boasts 25+ instructors; a group of those instructors serve on a Advisory board that reviews and improves each field school from year to year.
While some instructors receive stipends for their time, a majority of instructors give their time in-kind through various agencies and conservation organizations including the Pennsylvania Game Commission, Pennsylvania Fish and Boat Commission, Army Corp of Engineers, Penn State Extension, National Fish and Wildlife Service, Quality Deer Management Association, Trout Unlimited, Ruffed Grouse Society and more.  Click on each link to read the bios of our instructors at each field school: Bucktails, Brookies, Drummers and Ursids (coming soon!).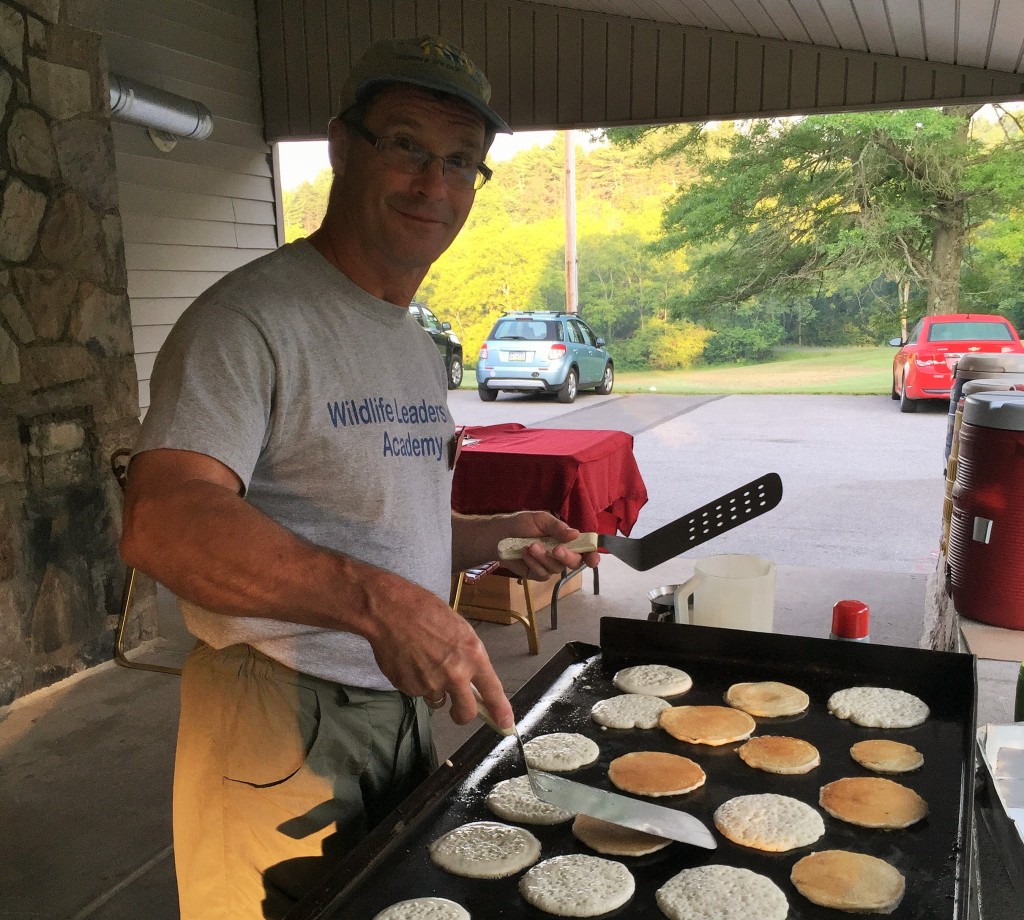 Logistical operations, from helping to cook to supporting youth as they finish projects, the summer field schools are also supported by a dedicated by group of volunteers who were past participants at the Wildlife Leadership Academy and continue to return because of their love of the program! Two of those volunteers include Steve Fecik (pictured to the left), a retired school teacher and Sharon Sielski, a retired school administrator.  Both who have been with the program for more than five years.
Help support our quality staff, who lead the charge on creating an unmatchable program that empowers the next generation of conservation leaders.