It was an extra-ordinary experience that provided me with sound lessons and educational information that I will be passing on to my students. My sincerest hope is to be able to volunteer again for another week.

Alice, Adult Mentor (aka Team Leader)
Want to learn more and/or apply? Just continue reading!
---
By participating as an Adult Mentor during an Academy field school, you can help nurture and develop Pennsylvania's future conservation leaders.
How you benefit as an educator when you attend the Academy…
Skills Development – Improve conservation, ecology, and biodiversity literacy through hands-on training in plant ID, wildlife/fisheries biology, and ecosystem management
Network with Leading Experts in the Field – Engage with top conservation professionals from the PA Game Commission, PA DCNR, PA Fish and Boat Commission, PA DEP, Penn State Extension, and more!
Earn Act 48 credit hours and College Credits – Further your Professional development with this unique opportunity to earn 40 Act 48 credit hours and/or 3 college credits through Cedar Crest College
Your Role As An Adult Mentor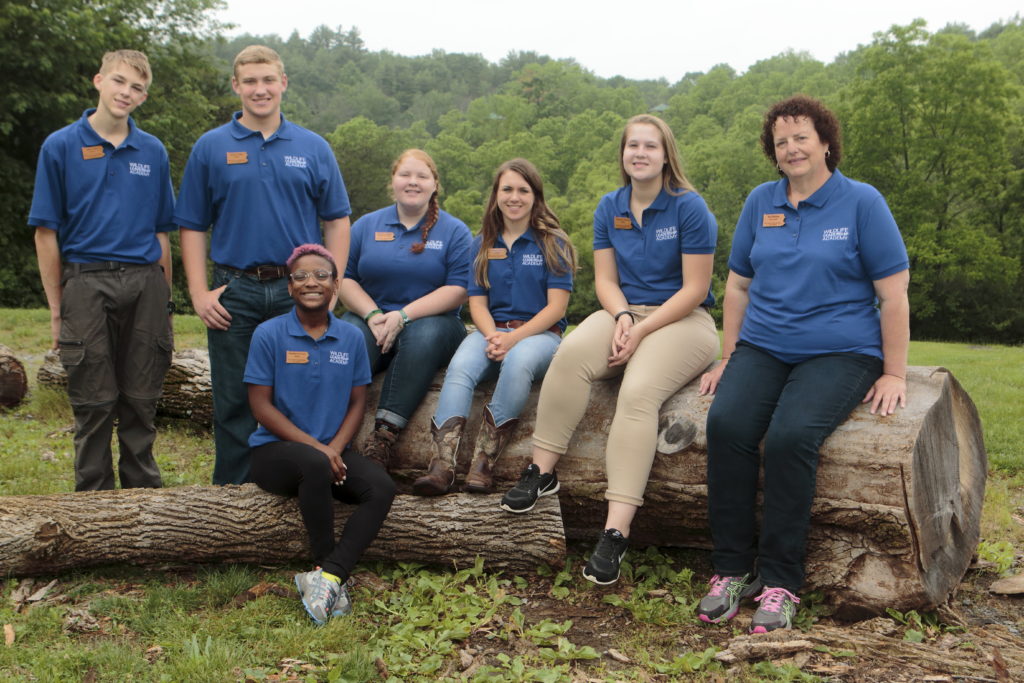 Team Leaders (adult mentors) participate fully in all aspects of the program:
learning right alongside their team of youth participants for the 5 night, 4 day residential field school and
serving as the primary mentors and motivators of the youth, guiding them as they push themselves academically, physically, and emotionally.
Each field school can accommodate four Team Leaders, each of whom will be part of a team consisting of five youth and one youth Assistant Team Leader (a student who has participated in the program in a prior year). Team Leaders will receive a scholarship covering tuition costs (includes materials, food, and housing for the week).
Qualifications
We are looking for adults (21 years and older) who are passionate about the outdoors, wildlife, and conservation and who have a genuine interest in youth education. Teachers are encouraged to apply!
Not interested but know an amazing teacher who might be? CLICK HERE TO REFER THEM!
Application Deadline
Applications will be reviewed as they are submitted.
---
2023 field school dates:
*click on the field school name to learn more; please note these dates reflect adult mentors arriving a day earlier for field school orientation. Field school offerings subject to change.
All field schools take place at Camp Krislund in Madisonburg, PA (Centre County)
focuses on the white-tailed deer
JUNE 12-17
focuses on Bass
JUNE 19-24
focuses on Brook trout
JULY 17-22
focuses on wild turkey
JULY 24-29
focuses on BEAR
JULY 31 – AUGUST 5
QUESTIONS? Contact Youth/Alumni Outreach Manager, Katie Cassidy, kcassidy@wildlifeleadershipacademy.org; (570) 939-5109.