Our impact goes far beyond one week…it travels to citizens throughout the state of Pennsylvania through our youth – trained Conservation Ambassadors.
To date, our youth have reached over 136,000 people across the commonwealth with their outreach accomplishments.
The Academy has graduated 914 high achieving youth from 65 counties across the state as well as students from Ohio, West Virginia, Maryland, Texas, North Carolina, New York, New Jersey, Vermont, and District of Columbia.
Academy Conservation Ambassadors have…
conducted 7,916 conservation education, communication, service, creative art, and outdoor mentorship projects and
engaged in over 30,000 contact hours in these projects and with the public.

Our Conservation Ambassadors Span the State!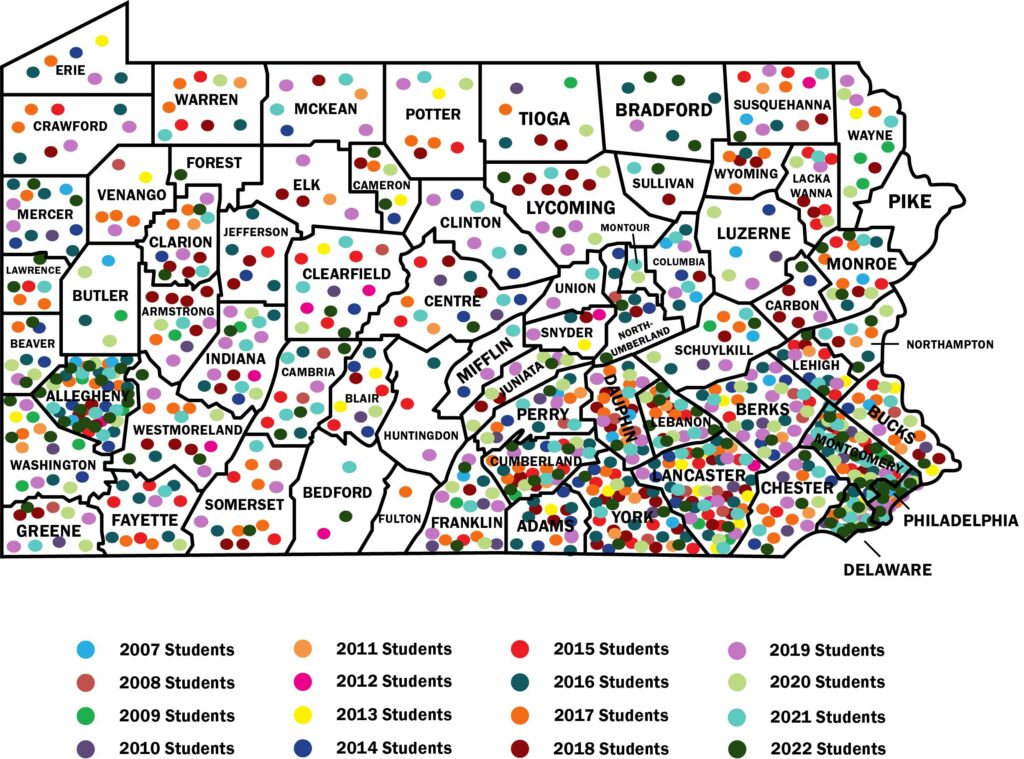 Our students have worked with conservation organizations including:
Audubon PA
Chesapeake Bay Foundation
Clear Water Conservancy
Conservation Officers of Pennsylvania Association
National Wild Turkey Federation
Ruffed Grouse Society
Trout Unlimited
Quality Deer Management Association
The Wildlife Society, PA Chapter.

They have also worked with conservation agencies including:
local and state parks
conservation districts
Pennsylvania Game Commission.
Pennsylvania Fish and Boat Commission
PA Department of Conservation and Natural Resources