My WLA Experience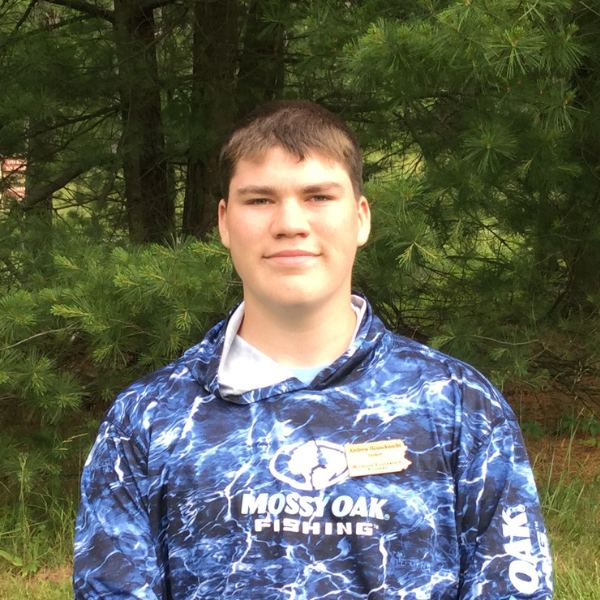 This week's blog is a guest post written by Andrew H., a Bass alumni. Andrew shares his experience of his time at field school this past summer as well as his outreach projects.
This Spring I was excited to be provided with a partial scholarship to Wildlife Leadership Academy Bass Camp, but I didn't understand how rewarding the decision to apply to WLA would be. For kids who like learning inside and outside the classroom WLA is an amazing experience. We were able to meet and learn from conservationists who work with fisheries research and conservation.
The session I attended was Bass Camp, I thought I knew a lot about Bass because during Covid one of my favorite things to do was go fishing. I found a couple really great Bass ponds and watched hours of YouTube Videos and researched the right lures, the best environments to find them etc. When I got to Bass Camp I was surprised at how much I didn't know. I learned about bass history, anatomy, habitat, conservation and so much more. We learned about Water Quality Assessments, built artificial habitats and placed them in a local lake and had a lot of fun in the process.
Our cabin really enjoyed the camp competitions. We studied hard for the contests (Go Bass Boys!) and even when we didn't win had a lot of fun. My favorite contest was the poster board session on the last day, and I have been able to use it a lot since camp for my outreach. My topic was Evaluating Stream Quality and when I came home from WLA I did 4H Project on water quality and displayed it at the County Fair. Kids were interested in my display and it encouraged me to ask our County 4H Club to host another Fishing Derby at our local State Park. I put up my display there and met another teenager who liked fishing and took interest in my poster. I told him about the WLA program and he is plans to apply next year as well as take over leading our local 4H Fishing Derby/Environmental Day when I go to college this year.
I learned a lot about Ecology and Wildlife at WLA. The most exciting thing I learned was how much more there is to learn. I signed up for AP Environmental Science at my school and am incorporating my interest in learning more about the environment into my college career selections. If I go Engineering I would like to focus in renewable energy and if I do Pre-Vet I would like to do an internship in Wildlife Biology.