Feeder Frenzy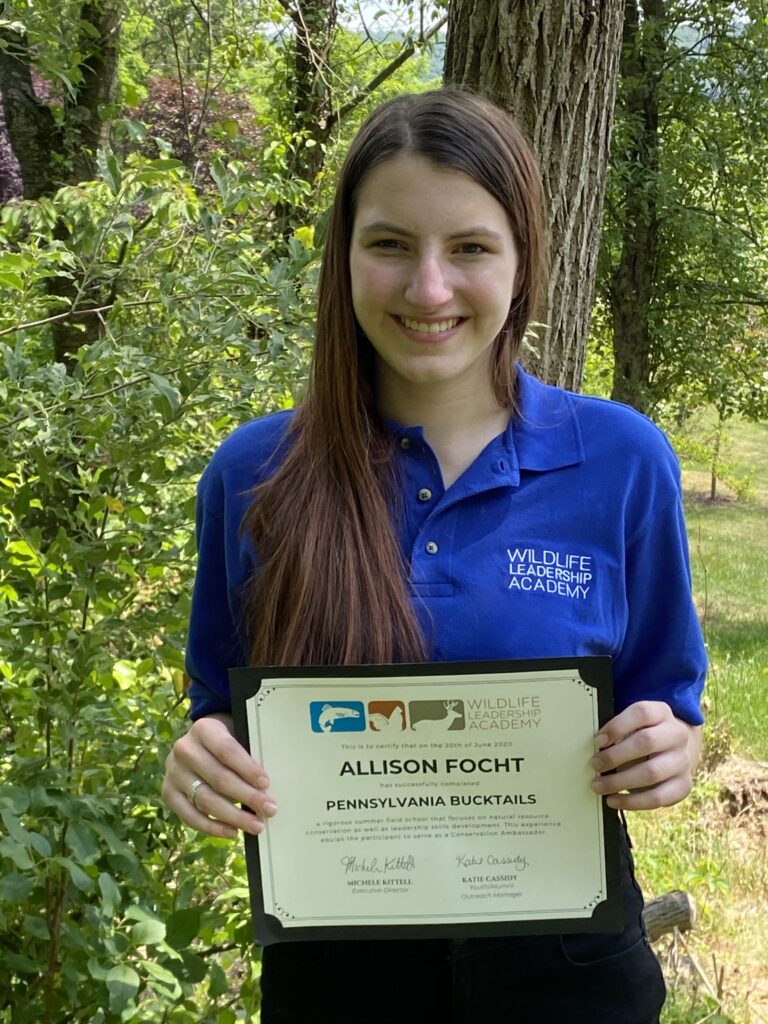 This week's blog was written by Allie F., a Bucktails alumni. Allie is a high school junior who plans to pursue a career in medicine. She decided to attend the Wildlife Leadership Academy due to her interest in biology and nature. In her spare time, she enjoys music, dance, and hunting.
Bird watching can be a lot of fun, and this year I was asked to take part in an annual bird count. Due to large amounts of snow, however, I did not get the chance to participate. Instead, I found an online version that I could take part in – The Great Backyard Bird Count. I sat for an hour over a span of two days inside my house watching and identifying different birds that were outside. I saw many different birds, including cardinals and even a hawk!
The Cornell Lab of Ornithology collects data from bird sightings around the world. They collect data including bird distribution, abundance, and habitat. The data is used in studies regarding trends in bird sightings, which contributes to the conservation of birds. When experts see high bird counts or unusual birds in a particular area, they can look more closely at the bird populations in that environment. They also use the studies to track whether bird populations overall are growing or dropping. Birders can use the Cornell Lab of Ornithology's eBird website, or their easy app. Using your location to be able to know the types of birds in your area, the app requests information such as the general size of the bird and the bird's coloring. Based on that information, the app narrows down the different possibilities, and birders can identify the bird that they saw based on either photos or bird sounds.
This year, I really enjoyed being able to watch the outdoors and all the different birds that I saw. It even inspired me to set up a bird feeder outside of my window. I enjoyed being able to help with investigative and conservation efforts.
The photos in the blog belong to the author.