Gabi is our student of the month for March, and has been very active in her community, working on outreach projects.  She has most recently been published on The Wildlife Society's website, been interviewed (along with Lexi, a fellow Drummers alumni) for her local news station's "Making A Difference" segment, and was highlighted in her local "Our Town" magazine in an article describing her experience at the Drummers field school.
To Read Gabi's article on The Wildlife Society's Website, Click Here!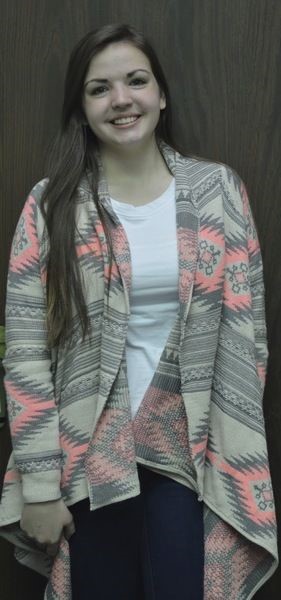 Gabi helped out at the Great American Outdoor Show, passing out nomination flyers, spreading the word about the Wildlife Leadership Academy, and encouraging others who are interested in the Academy to check it out.  She took the message of conservation from the Drummers field school back to her local high school, and has implemented it by writing a letter to her school's superintendent, proposing a recycling program, and was met with a positive response.  They are now taking the first steps towards exploring the possibility of implementing a recycling program at the elementary and high school.  Gabi is truly an outreach superstar and is making a difference!