Visiting the Bear Dens
One of our 2013 Bucktails, Alec B., recently had the chance to shadow a biologist from the PA Game Commission as they checked bear dens.  He shares his awesome experience with us: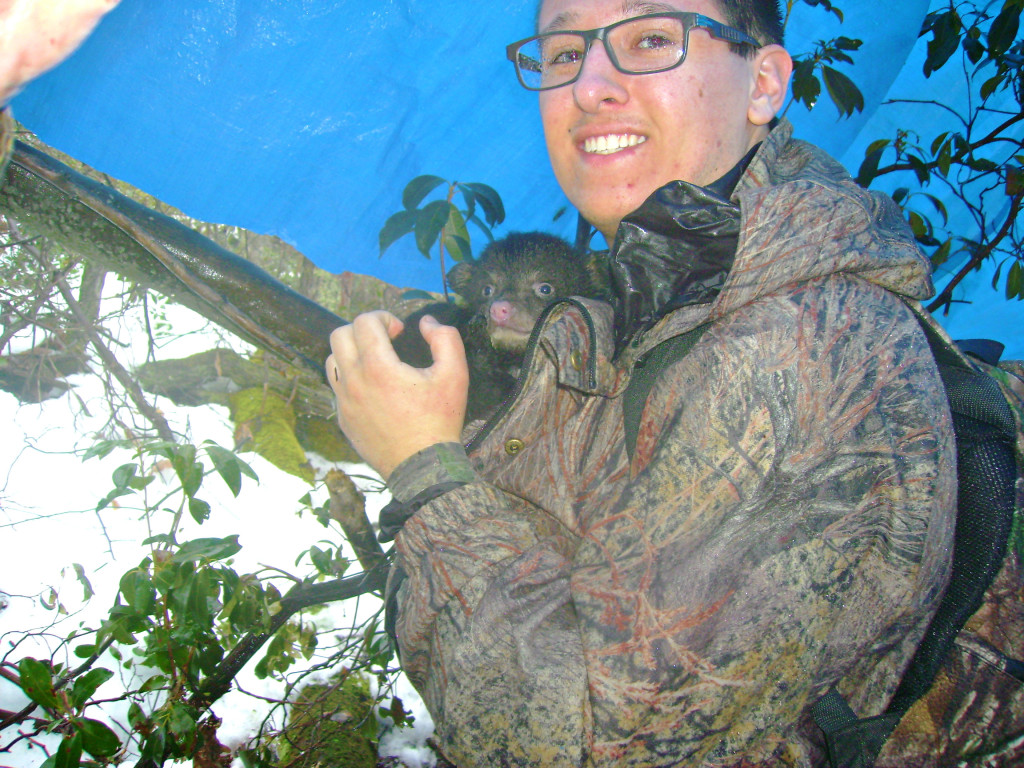 I got to go check bear dens in the Sproul State Forest with the PA Game Commission Black Bear Biologist Mark Ternent. I went bear trapping with him last July, and got invited back to check out the bear dens this spring. Due to the rain we only went to one den, luckily that one had a sow with four cubs.
We started the day off by driving back into the Sproul State Forest towards the den, and ended up hiking about half a mile to the den from the access road. Even though we had to hike in the rain and we all got soaked, it was worth it. Once we got to the den Mark Ternent and Ethan Kibe ( Black Bear Bio Aide for the Game Commission) walked up to the den and tranquilized the sow. After the tranquilizers took their effect, we set up a tarp over the den. Then the fun part started, they pulled out the cubs from the den!!!!
Mark handed me two little bear cubs. They were so cute! The cubs were kind of grouchy at first, but then fell asleep in my coat. We weighed and ear tagged each cub. Out of the four cubs 3 of them were females and 1 was a male.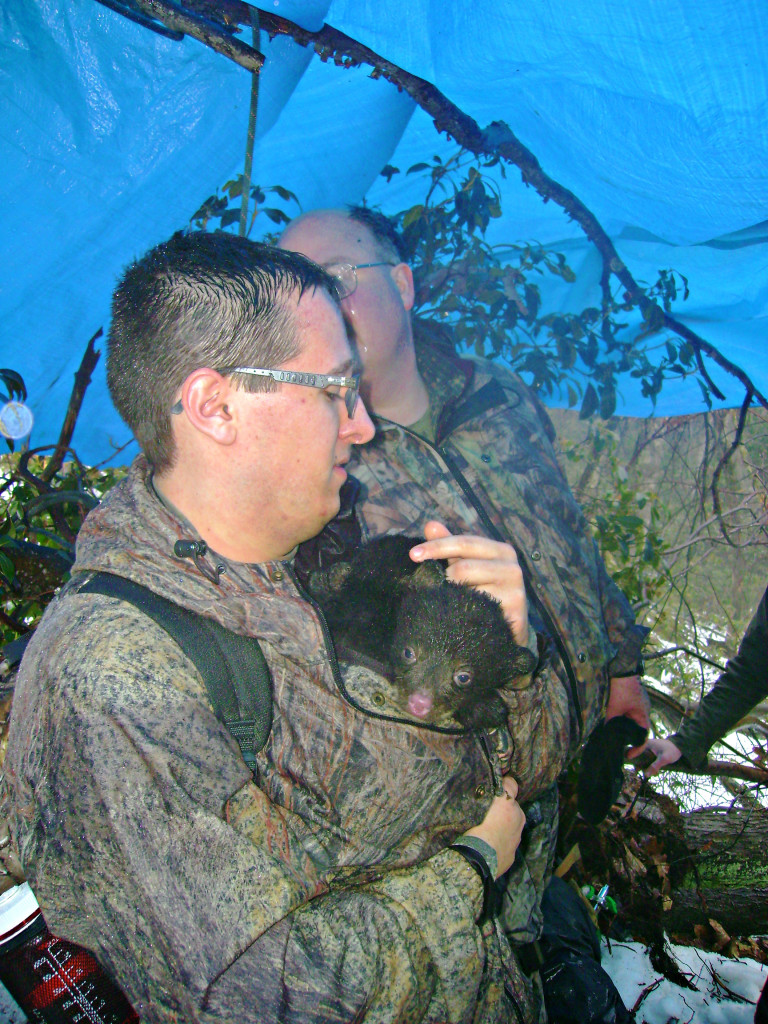 Even though it poured and we had to hike through the rain, I would not have traded this experience for anything. I feel blessed that I have gotten a closer glance at the world of these fascinating creatures.
 -Alec B.