Exploring Nature Through Art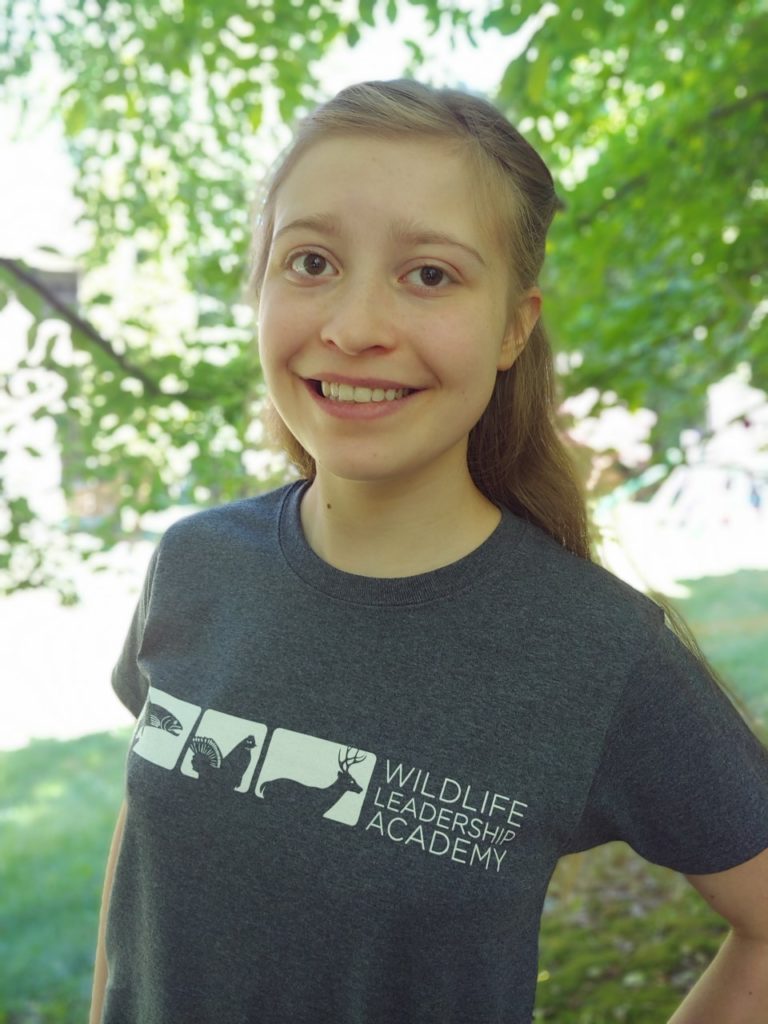 This week's blog was written by Lorelei M-B., Bucktails, Brookies, Gobblers, and Ursids alumni. Lorelei is the Founder/CEO of Heart Hugs, a global organization that provides tangible support and advocacy for congenital heart defect awareness, detection, and treatment. Her work includes several educational publications explaining the Total Artificial Heart, 3-Stage Palliative Reconstruction, and the effects of trauma on patients. She has been instrumental in funding various medical response programs, advocating for transplantation approval for children with intellectual disabilities as well as better cardiac care for Wounded Warriors, providing compression heart pillows to over 36,000 open heart patients around the world, and advocating for informed and culturally responsive health programs to help detect congenital heart defects. She was recognized as the 2016 Military Child of the Year for the Army, a National Prudential Spirit of Community Award Recipient, an Everyday Health Hero by Dr. Mehmet Oz, and is an official Marvel superhero as part of Marvel's Hero Project, as well as numerous other distinctions. Her Cherokee heritage greatly influences her approaches to Resiliency and Healing as she faces her own complicated diagnosis of Hypoplastic Left Heart Syndrome, an incurable severe congenital heart defect. Lorelei's ability to make extremely complicated diagnoses understandable to the public creates hope and understanding in each community she serves.
I have been working on my art ever since I was little, but never really realized how much I enjoy creating nature scenes until the Wildlife Leadership Academy opened my mind to its opportunities.
It began when Miss Bree and Miss Freya introduced us to nature journaling. I was inspired by their art and painted a desert scene. It looked kind of cartoony, but I didn't mind because I need to start somewhere. The whole reason they encouraged us to draw was to try something new and find other ways to learn about and enjoy nature.
After my first few sketches, I drew a picture of a seagull caught in plastic soda rings. I was using art to explore the problems pollution creates for nature. As I drew, I felt the fear of the seagull not understanding what was happening as the plastic became more and more intertwined with her wings, her throat, and consumed her ability to move. Still not a wonderful drawing, it stands as a reminder that I need to do better about not creating waste that can hurt the plants and animals I love so much.
Since then, I've drawn trees, water droplets, an Eastern bluebird, and so many other nature-inspired pieces. The bird is one of my favorites, but each serves a purpose. When I create, I think about the space my subjects take in this world, their purpose, how they exist, and what threatens their safety. I take the time to learn about each theme I tackle. I write about what I learned on my organization's social media pages so I can teach others through my art.
The lessons we learn through the Wildlife Leadership Academy create a platform for us to continue our work as conservation ambassadors with all sorts of interests. Citizen scientists don't just wear lab coats. They write, read, engage, and draw, too. The sky isn't the limit when it comes to nature. It's part of the story- a story I enjoy exploring through art.
The photos used in this blog belong to the author.