Hike With Care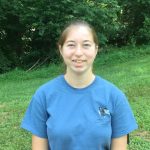 This weeks blog post was written by Laura M., a Bass Alumni! She describes a trip to Ricketts Glen State Park and gives some detailed advice on precautions to take when on the trail.
A little while ago, my youth group and I went on a hike in Ricketts Glen State Park. This park, located in Benton, PA, is extremely beautiful and has many wonderful opportunities in addition to hiking, including boating, swimming, fishing, and camping. All of the hikes at Ricketts Glen are beautiful, but one specific trail, called the Falls Trail, is especially beautiful because it goes along a stream with many waterfalls. However, this trail isn't the safest – it goes along some sheer edges, is very steep and narrow in some sections, and is also very slippery when wet. Therefore, like all trails, it is important to wear proper clothing and bring appropriate gear.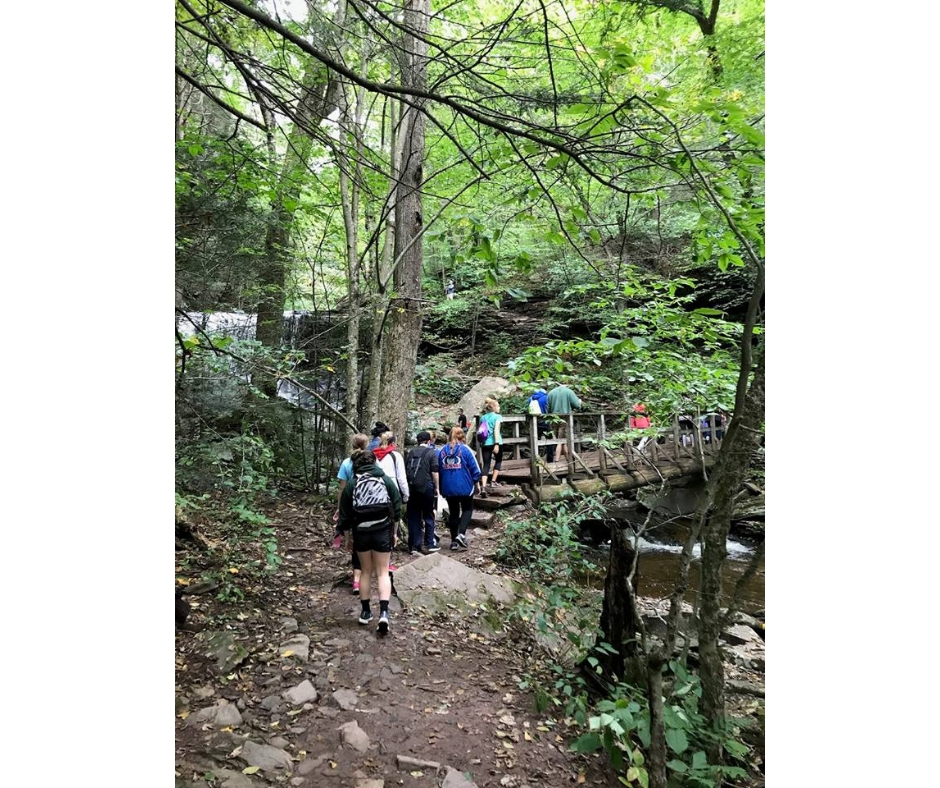 A brief description of the trail, along with some things you should wear and take on the hike to make sure you stay safe to follow. To start this trail, go to the Lake Rose trailhead near the front of Ricketts Glen State Park. There are two other accesses to this trail, however, this is the easiest access and is also where my youth group started.
Follow the trail into the woods. At this point, you may start to wonder where the waterfalls are since there isn't even a stream nearby when you start the hike. However, as you hike, you will come across the stream and then the first waterfall, which is called Mohawk falls. At this point, the trail starts to get a little tricky, especially if you are not wearing the proper footwear. The trail is mostly a steep downhill for the first half, followed by a relatively steep uphill for the second half. And a good bit of the trail is mostly made of rocks. These rocks are very smooth from wear and get very slippery when wet.
As you continue to follow the stream, there are many more cool waterfalls. When you get to the lowest point in the trail, you turn left to make a loop up to the Highlands Trail and then back to the Lake Rose trailhead. For this trail, along with any trail, it is important to wear proper clothing and to bring proper supplies. You should make sure that you wear proper shoes, like sturdy sneakers or hiking boots. Never wear sandals or flip flops (I have seen many people wear them) since the trail is usually wet and slippery and it is necessary to have good footing.
For this trail, it is a good idea to wear long pants, a t-shirt, and a jacket, as it is chilly along the trail, sometimes even in summer. You should always take plenty of water and a few snacks since you never know how long you might be on the trail (it is always possible to get lost). Make sure to take a basic first aid kit just in case someone falls and gets hurt. Take a phone so you can contact someone if you need help. Always tell someone where you are going and when to expect you back. It is always possible to get lost. In this case, the waterfalls are the pièce de résistance! Take a camera and be prepared to take multiple pictures! Have fun and enjoy nature.
All photos in this blog were taken by the author, Laura M.