Hunting Without A Gun
This post is by Makayla, a Bucktails alumni, who writes about her unique experience hunting for elk sheds.  Definitely an activity you should try if you have the chance!
This title may cause you to infer that I am going to talk about archery hunting. Think again! I love getting outdoors and hunting for deer and elk sheds. White-tailed deer usually drop their antlers anytime between late December and March. On the other hand, elk usually lose their antlers in April or May. I have to admit that I enjoy looking for elk sheds the most. They truly are massive and pictures do them no justice.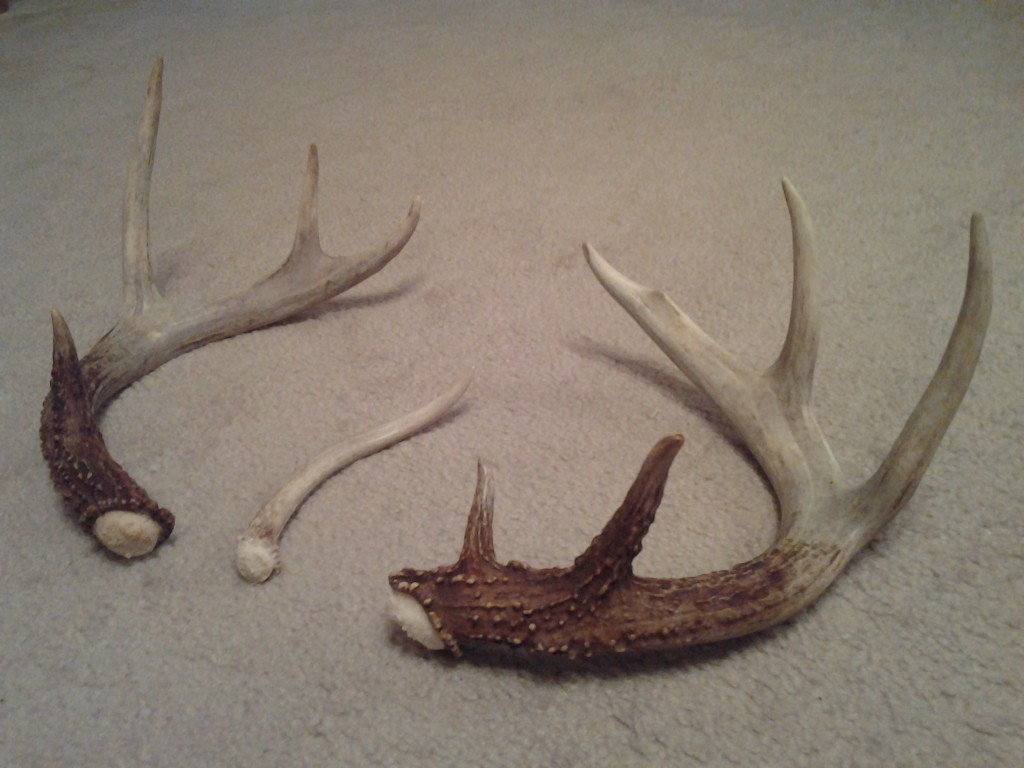 One day my dad, his friend, and I decided that we were going on a hike to look for elk sheds. They were already addicted and little did I realize that later that day, I would be, too. That day I ended up finding a set of sheds to a 7×7 elk and an elk shed that had laid in the woods for a few years (it had been chewed on by rodents and bleached by the sun). That was one of the best days of my life! Trust me, not every day is like this. Most days we walk miles without finding anything. This makes finding something even better! The rush of excitement when you find a deer or elk shed is indescribable. So, next time you take a hike in the woods without your gun, remember that you are still hunting! Warning: Once you find one shed, you will become addicted!