October Student of the Month – Marilyn O.
October's student of the month is Marilyn Ogof – she hit the ground running with her outreach projects since her attendance at the Bucktails field school this past summer. She has been hard at work with a variety of projects, including primarily volunteering at the Pocono Wildlife Rehabilitation And Education Center. At the Center, Marilyn works with staff and other volunteers to rehab animals enough that they can be released back into their habitat, or to heal them after injuries, and, once healthy, use the animals in educational programs for the public.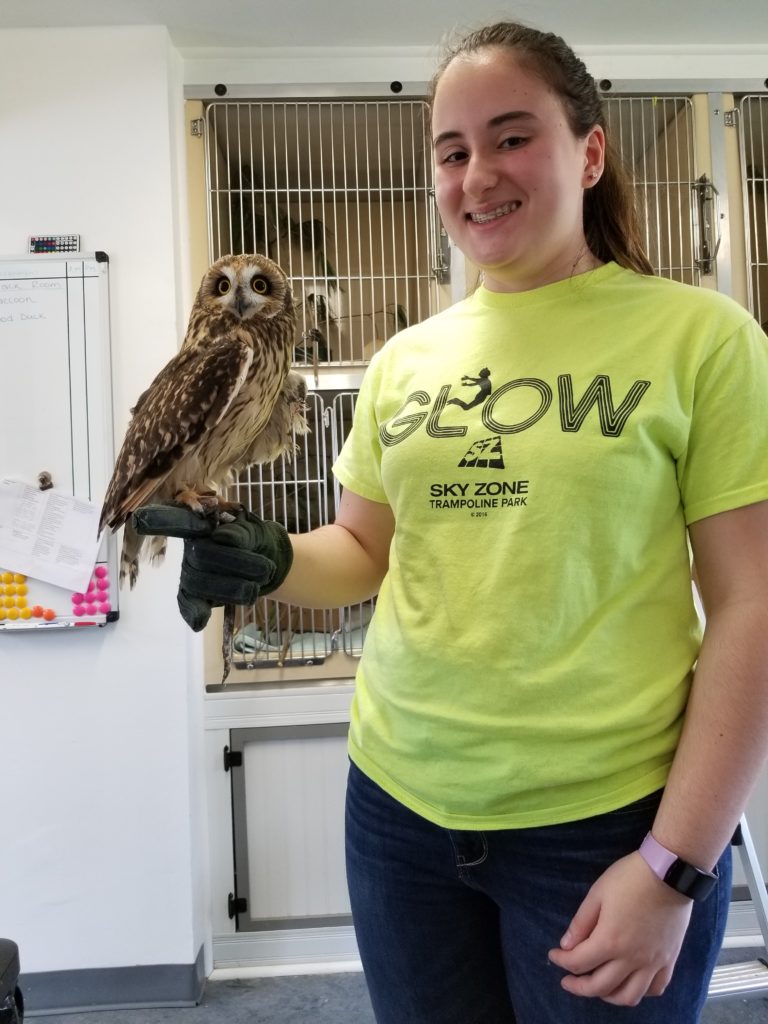 Marilyn is doing a terrific job getting out in her community, educating others, and helping a local conservation organization with their mission! We are proud of her initiative and dedication, and can't wait to see what she works on next!