Sanctuary
Wulfgar, a new monthly correspondent and Drummers alumni, writes this week's post about Wildwood Lake, a park near Harrisburg. He explains the history of the park and how it is a sanctuary for anyone wishing to escape the city.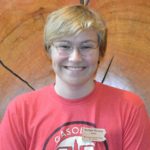 I ask each of you to picture in your mind your wild sanctuary. Your little slice of Eden, the place in the world in which you are at total peace. For many their sanctuary is what drove them to become more acquainted with wildlife. For others, it is a place where the drone of the modern era cannot enter. Each one of us has our own stake in the natural world and for me it is a small park called Wildwood Lake. Wildwood Lake is a quaint natural park sitting right on the edge of the bustle of the City of Harrisburg. The park itself is tiny, its longest trail, walking the entire perimeter of the park, is only 3.1 miles long, but it packs quite the punch. At its website, you can see the numerous activities that it offers year-round. From bird watching, to photography contests it is a haven from the rush of the roads that threaten to crush it. It stands defiant as a silver beacon in a thick, hazy smog.
Wildwood Lake started its humble beginnings as a Wetzel's Swamp outside the city of Harrisburg. By 1905 the land was bought and bartered for the start of a park. Through numerous building campaigns the park weathered the Great Depression. By the 1920's it took on a new role as the Harrisburg Zoo, complete with blacks bears, white tailed deer, mink, mountain lion, and for some reason, 24 monkeys. Soon though the park began to lose popularity and the zoo shut down, as well as the maintenance of the park. The park was dwindling, but by the 1980s it beginning to be refurbished. But Wildwood was missing something dear, and with a donation of $800,000 Ben Olewine provide the cash to create a nature center. This is the story of Wildwood Lake. It had become my heart's home when the world threatened to swallow me whole. It is my sanctuary. Funnily enough it is where I did my first Wildlife Leadership Academy outreach project. I could spend an entire day telling you about the nooks and crannies there are to explore, but for you, the reader's sake, I won't. I simply ask that if you're in my neck of the woods stop by, and enjoy roses.