December Student of the Month – Leah Stern
Leah, one of this year's Bucktails students, is our Featured Outreach Student for December.  She has conducted a variety of outreach projects, engaging the public through presentations, talking to the media, assisting at the gardens in Hershey, and getting others outside and engaged in outdoor activities.
Leah brings her energy and passion for the outdoors into her outreach projects – especially when encouraging others to get outside…check out this hiking selfie!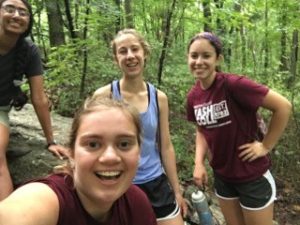 She also took her friends out and taught them how to kayak…the perfect opportunity for another selfie!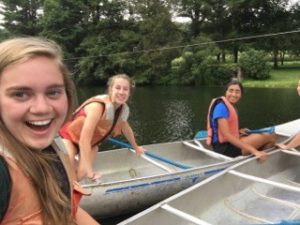 Whether it is sharing the information she learned at the Bucktails field school, lending a helping hand where needed, or simply encouraging others to get outside and enjoy the great outdoors and learn a new skill, we are proud of Leah for using her passion for conservation to further her pursuits as a Conservation Ambassador in her community.  Great job, Leah!