The Greatness Hidden in Nature
This week's blog was written by Sinclaire O., a Bucktails alumni. She writes about the beautiful scenery and outdoor activities available all year round at the Pennsylvania Grand Canyon.
We sometimes forget to stop and think about the Earth around us. We tend to miss nature's great creations. While traveling this summer I got to see one of Pennsylvania's greatest natural landmarks. For those of you who love to hike, bike, or just spend time in nature, the Pine Creek Gorge is the place for you. Commonly known as the Pennsylvania Grand Canyon, it hosts a bountiful of nature's creations. Anybody, whether it be an environmentalist or a picture artist, would fall in love with what nature has to offer there.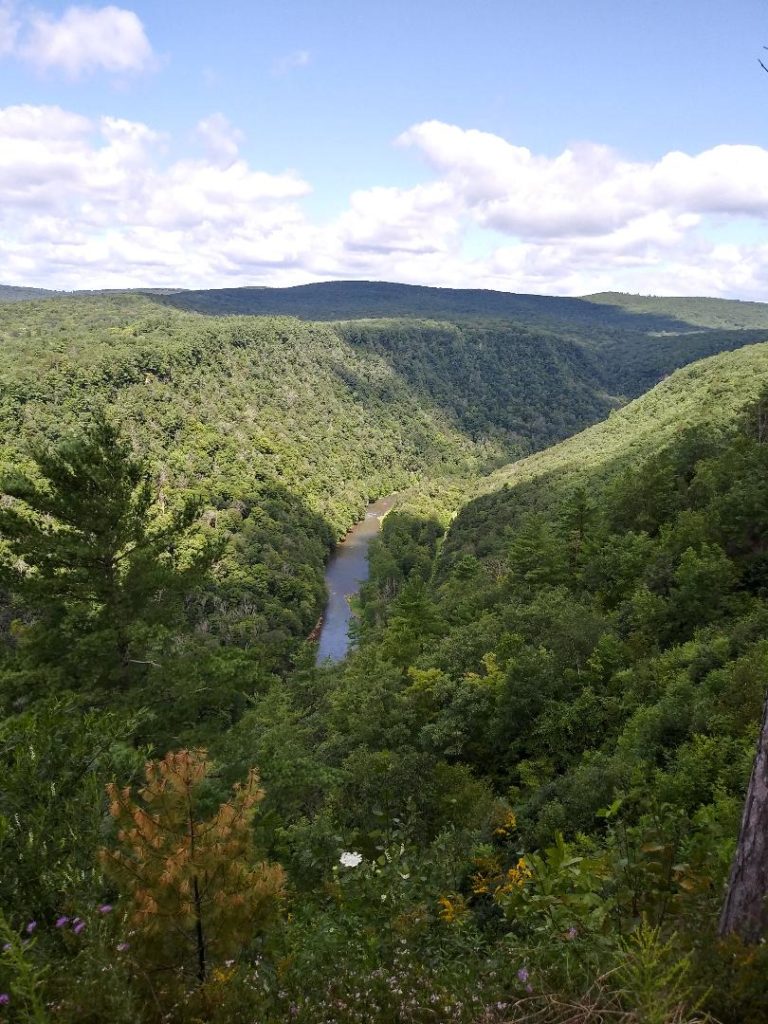 With many hiking trails available at your leisure you are bound to see eagles' nests up high to beaver dams down low. Any wildlife enthusiast would be thrilled to go and see what animal might be willing to peek its head out. Maybe you prefer plants over animals? Well In the summer there are many trees waiting to be identified and if you go back in the fall you will be astounded by the array of autumn colors. The many hiking trails available are not only for experienced hikers. While I was there I took my family, who does not have experience hiking, on an easy trail so they can see why I love the outdoors so much. Not only did they like it, my mom felt experienced enough to take the Turkey Path (3 hr round trip hardest trail at Leonard Harrison State Park). We decided not to take the Turkey Path but instead go on a wagon tour on the Pine Creek Rail Trail. We learned about the history of the area and what it has turned into today.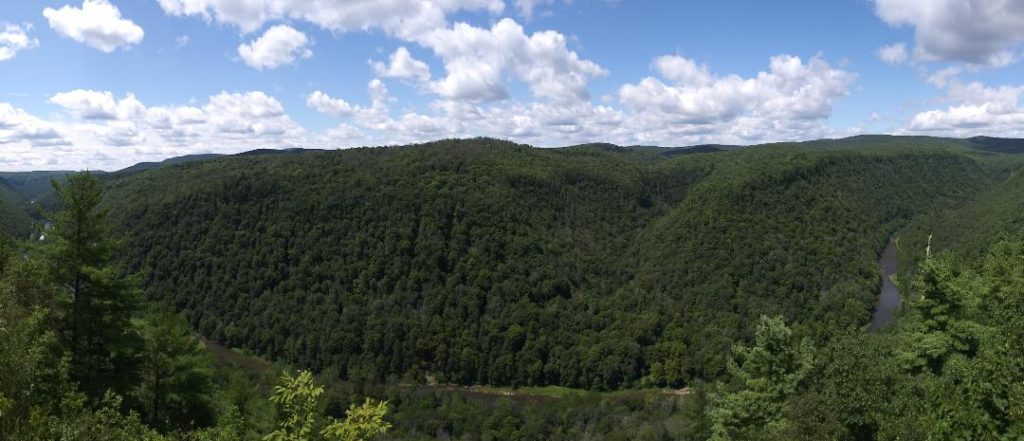 No matter what trail you take or what outlook you stand at, you are bound to be amazed by the beauty of the Canyon. While there you start to feel closer to nature even though you are 800 feet up looking down into the Gorge. Let us remember to take a break from our busy hectic lives and connect with the deeper meaning within us. Please take the chance to remember the beauty around you.
All photos in this blog belong to the author.