The Wildlife Leadership Academy: Discovering My Voice in Conservation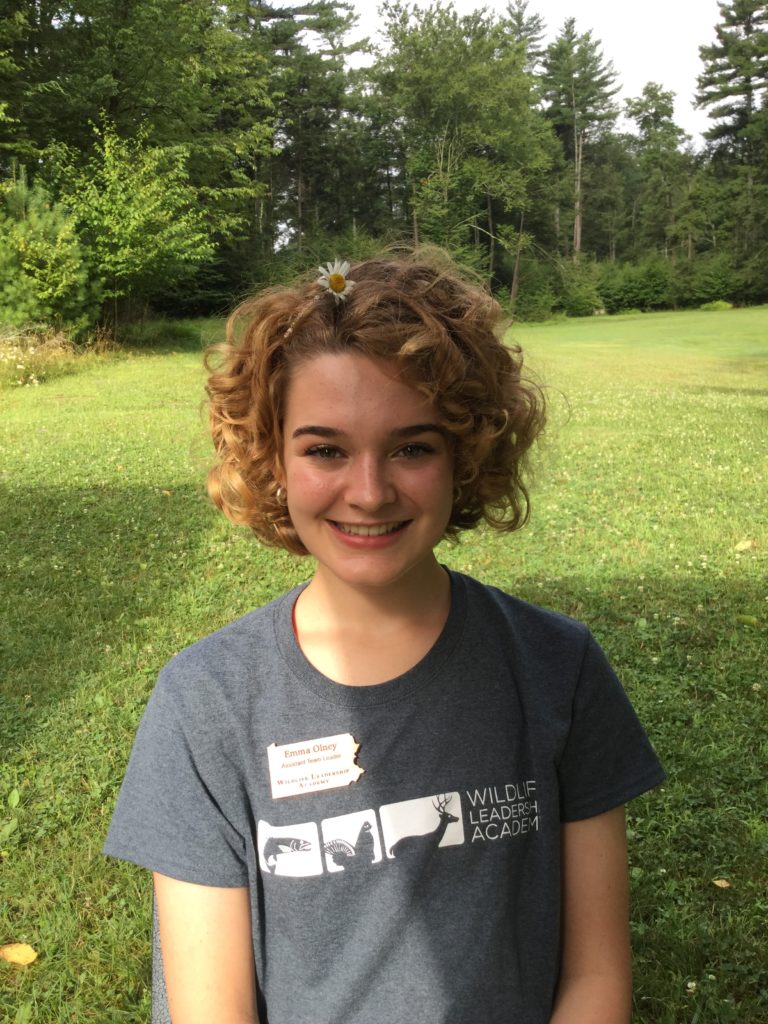 This week's blog was written by Emma O., a Drummers alumni. She shares how her experiences with the Wildlife Leadership Academy have helped her discover her future career path.
From a very early age, I remember laying in my bed at night and listening to a symphony outside my window. Cicadas strummed the bass, spring peepers played the flute, and crickets drew their bow across the violin to create a free-of-charge performance that I listened to–night after night, summer after summer–until I succumbed to sleep. The comfort that nature has brought me since I was young has since blossomed into a desire to protect the outdoors. First, I focused on scientific knowledge: when I was around eight years old, I joined my local Envirothon Team. Still involved to this day, I have memorized hundreds of mammalian, aquatic, and tree species. Then, I applied this research to my everyday life: I began taking pride in recognizing aspects of nature on my family's camping and hiking trips. After that, in Junior High, I realized that I wanted to pursue environmental studies as a professional career.
When I entered High School, I discovered the Wildlife Leadership Academy (WLA). WLA is a nonprofit organization that hosts intensive, week-long summer seminars for high schoolers that focus on specific Pennsylvanian species; turkey, black bear, bass, and brook trout-themed field schools are all available. As a Freshman in High School, I first attended the ruffed grouse field school (this has since shifted to black bear field school). I still remember the feeling I had when I was driving to the seminar. I felt a mixture of nervousness and excitement, my enthusiasm mainly driven by a desire to meet like-minded peers from around the state who shared my passion for conservation. During the week I spent at WLA, I learned more about the outdoors than I had in my life. We split time between presentations by seasoned professionals (think renowned ruffed grouse biologists, famous wildlife photographers, and the like) and lessons in the field. Along with having the once-in-a-lifetime opportunity to dissect ruffed grouse, survey forests, utilize top-notch radio telemetry gear, and gain lasting friendships, I discovered my voice in conservation.
The training I received in leadership at WLA is second-to-none. During my week at field school, my teammates and I gained valuable public speaking skills by presenting projects that we had worked on throughout the week. We acquired interpersonal skills needed for accomplishing goals by working together. Most importantly, we learned the value of leadership. Not only does WLA foster this skill during field school, but the organization also provides opportunities for growth after its conclusion. WLA alumni work to complete "outreach" after they return home from field school; this work consists of education, volunteer, media, service, and artistic endeavors to promote conservation in the students' schools and communities. Personally, I loved giving presentations about current environmental issues–such as the Great Pacific Garbage Patch and Chronic Wasting Disease–to my peers, as well as creating nature photography journals. Paying their experience at WLA forward, alumni have the opportunity to maintain and fine-tune their leadership skills in many different areas.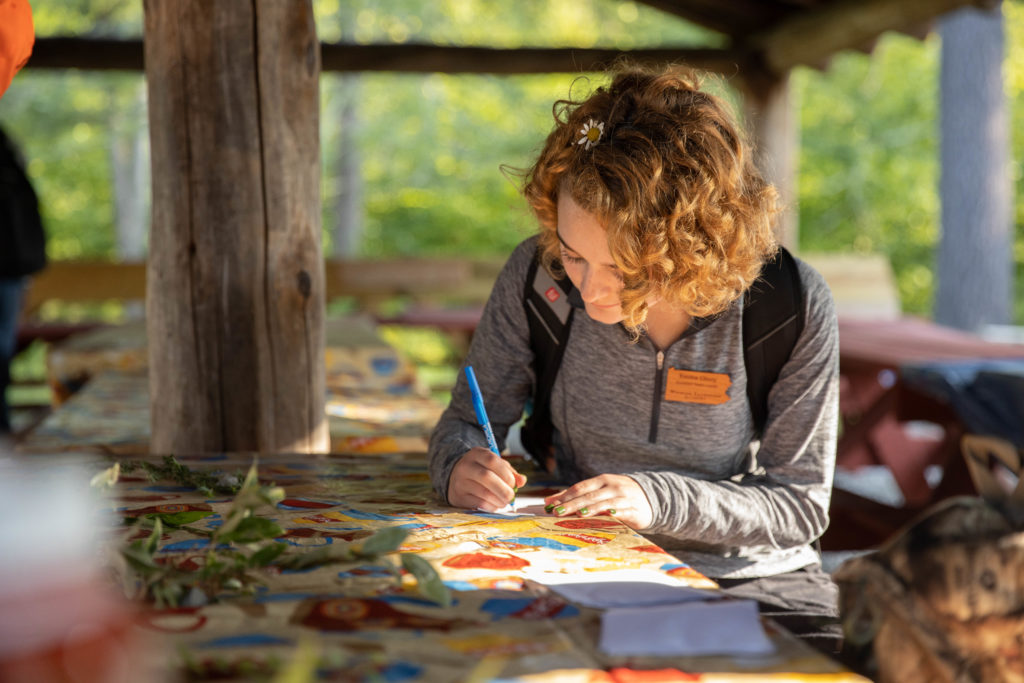 WLA has remained my favorite extracurricular activity, my favorite place, and my favorite experience because it has propelled me forward in my growth as a leader. As a Freshman, I had not encountered any other learning opportunity that combined the environment and leadership–two elements that I have come to be extremely passionate about. Inspired by my first week at field school, I have since worked hard on my outreach, constantly volunteering and educating youth about wildlife. I returned to WLA this past summer as a Leader, I founded a club at my school for environmental service work (it now has over 115 members), and I became the President of the PA Governor's Youth Council for Hunting, Fishing, and Conservation, where I have had the opportunity to help pass bills and to testify before state commissions and departments. I would not have gained my intense passion for environmental stewardship nor have had the opportunities that have propelled me toward my goals were it not for WLA.
For as long as I can remember, the environment has simply been a part of me. It is inexplicable: at once, nature both comforts and invigorates me. WLA has been an integral aspect of my growth in this area; it was the bridge between my interest in pursuing environmental studies as a career and my action to promote environmental conservation in my community. Because of WLA, I know now that pursuing leadership in environmental studies is my calling. I find it to be the most effective way to promote what I love so dearly–my childhood with nature, my home within nature.