This post is written by Josh, a Monthly Blog Correspondent, and Bucktails and Ursids alumni.  He shares with us his trip to Valley Forge National Park – as well as some of the plants and wildlife he encountered during his visit!
Valley Forge National Park is one of the most famous national parks in all of America and a jackpot to spot wildlife. It is mostly known for being a battleground for the Revolutionary War battleground and it still has such as forts, cannons, and cabins to show for it. But I came to the park for the wildlife and how it looks in the autumn, mostly because I want to be there before deer season gets serious and winter comes. It was important for us to get there early in the morning to find wildlife because apparently the deer knows when the park is open and closed, or when people come and go. So the best chance is seeing deer or any other wildlife are early in the morning or late in the afternoon. Other than that they would be hiding deep in the woods all day until everyone is gone, or at they think people are gone.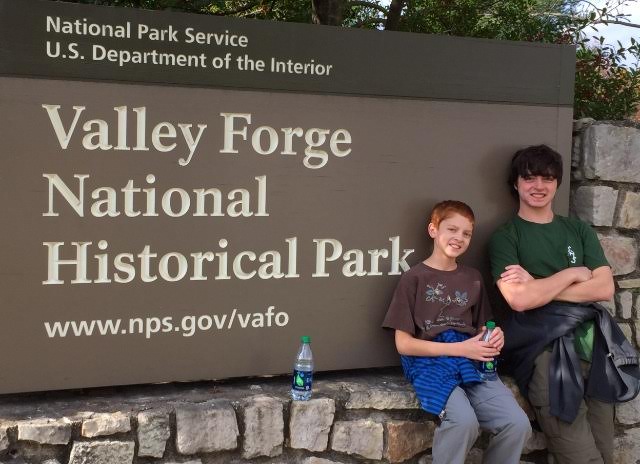 With the park's well made management for the deer population, I knew that I would find some deer somewhere. It took a while but I eventually found some, late in the afternoon. A herd of does with a few fawns would be grazing in the fields and expose themselves out in the open as more people leave the park while the day comes to an end. When I came to the park, I was hoping to get a little outdoor experience by spotting some wildlife, get some good nature photos, get some plants for the plant ID, and have some fun. I did not leave empty handed so I say that this excellent trip was a success.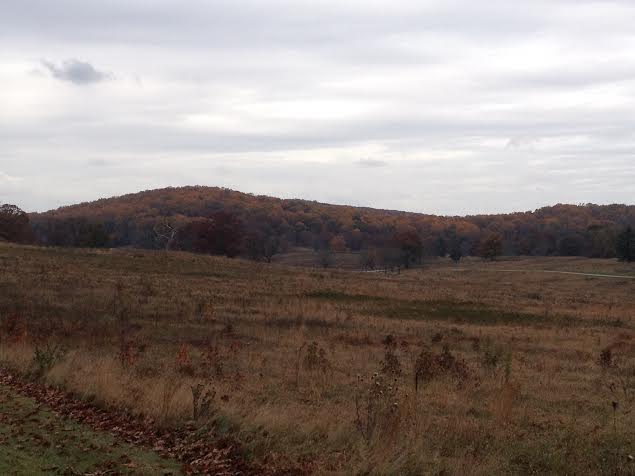 When we arrived at Valley Forge, we parked by the visitor center and took off, hiking from trail to trail and see just about everything that park has to offer. We would see trees of all sorts inclusing oaks, maple, evergreen, and more that would made great autum forest sceneries. The scars of the war are still around with cannons, cabins and forts to be found every now and then. That are being used as exibits for educational purposes to One of the best attractions in the park is the Schuylkill River since it is where people would go for fishing and kayaking and, when the timing is right, animals would be found like deer drinking or beavers swimming. With that being said, Valley Forge National Park is pretty much a great place for everyone with the various activities to do there.