PA Brookies Student Creates Birding Website
Eli D., a 2014 PA Brookie, recently shared with us the website he has designed and created.  He is passionate about birding, and discovered that there weren't many resources for birding in his local area.  He took the initiative to fill this gap!  Eli explains a bit about his website (be sure to check out his blog!):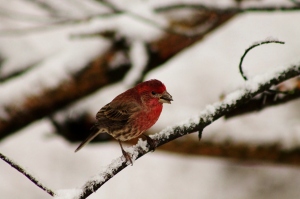 Recently, I started a website to highlight birding and conservation in the greater York Springs region of Pennsylvania. For those of you who are unfamiliar with this region of our state, it is located between Harrisburg and Gettysburg.  The York Springs area has produced such rarities as the Purple Gallinule and Sand Hill Crane, and it is also one of the best places in the state to see a Red-headed Woodpecker. Until now, there weren't any good websites about birding in the region. WWW.yorkspringsbirding.weebly.com is now a place to find information on the best birding spots, birding tips and conservation organizations from around the York Springs region. Even if you are not from the area or plan on birding, there is useful information contained in the site helpful for any birder or nature lover. I will also be running a blog, Birders View, from the website dealing with a wide variety of topics relating to birds. Please check it out and comment.
Thanks and Good Birding,
Eli DePaulis
~~~~~~~~
Applications are now available for both youth and adult mentors for the 2014 summer field schools including Bucktails, Brookies  Drummers, and Ursids!  Click here to learn more.