Caprine Clean Up Crew- Goatpacking with a Twist
Cavan, a Brookies alumni and new monthly blog correspondent, writes this week's post about a unique project he works on that benefits his community and local environment.  His efforts with these hard-working, intelligent animals pay off in a big way!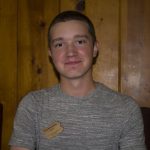 Many times, people will ask why I got involved with goatpacking, questioning its merits to the environment and community. The very thought of putting a goat on lead with a saddle, panniers, and halter is foreign to others who aren't aware of its intelligence, work ethic, and hardiness. It seems that, while goats are all the rage when it comes to cuteness, the public isn't aware of the value they can play to preserving our environment. Every year, the C&O Canal sponsors a cleanup effort to gather trash, debris, and pollutants along the canal path and Potomac River. Volunteers gather, donned in protective gear, bags, and containers meant to collect the items that will be sent to recycling centers, trash facilities, and hazardous waste dispensaries. Amongst the melee are a regimented group of goats, carefully saddled and ready to work. Their handlers have been practicing water skills, saddle work, and obstacles to prepare for the day's endeavors.
Each goat has two panniers attached to the saddle that have bags- yellow for trash and blue for recyclable- ready to be filled with the waste found around this National Historic Park. Volunteers supporting the goat teams wander ahead, checking to make sure the goats are not exposed to any hazardous materials, notifying authorities if any do arise. The work diligently with their partners gathering items, with brief breaks to forage a bit for energy. By the end of the day, the goats will have carried literally hundreds of bags and large items like tires, chairs, and abandoned camping equipment to the meeting point to be handled appropriately by the park staff. Other local, state, and national parks have come to rely on the goatpacking community's interest in preserving our ecosystem by inviting these teams to help clear out invasive species and clear trails for the upcoming hiking season. Places such as Ohiopyle State Park look forward to working with goat teams so that volunteers don't have to go home covered in poison oak, ivy, or sumac- all favorites of the caprine variety. Not only do the goats keep humans from being subjected to the effects of these plants, but they also negate the need for herbicides and, unlike goats who are allowed to run within a penned area to clear away brush, handlers can guide the goats to the targeted plants so other plants are not destroyed.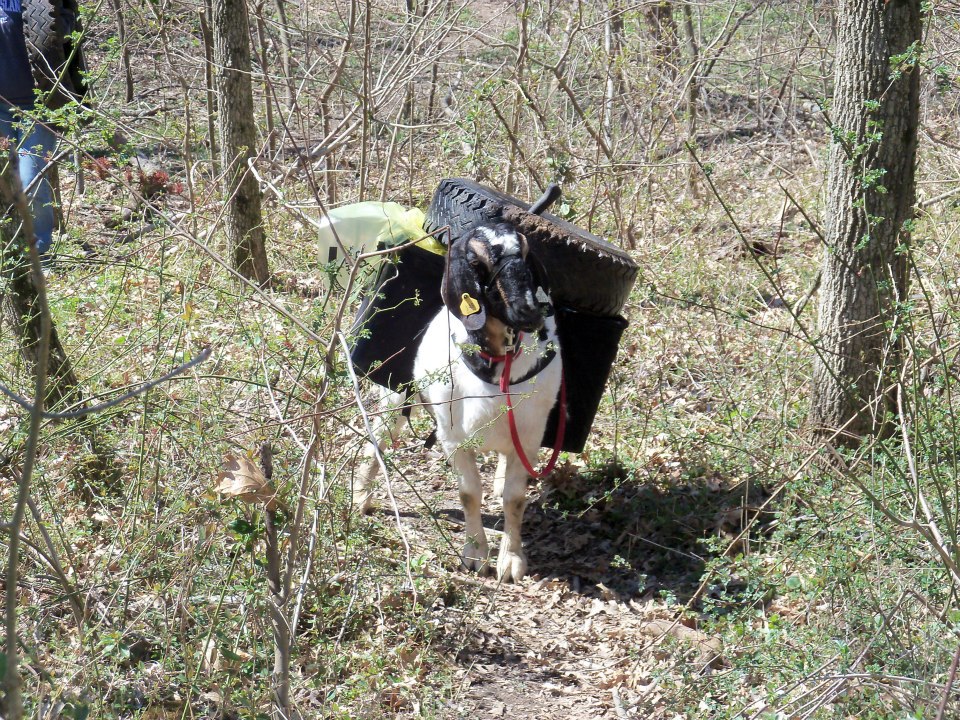 Another great thing about goatpacking teams in the natural environment is that their environmental footprint is much smaller than larger pack animals. Since goats are ruminants with incredibly fast digestive systems, their waste is in the form of a small pellet and decomposes quickly, with a lot of nutritional value for plants. They don't require that their handler carry loads of food as they are able to forage on the natural environment and are able to get a large percentage of their hydration needs from plants when they are not immediately near water access. When the average person thinks of goats, visions of animals climbing on cars, eating everything in sight, and being disruptive comes to mind. The reality is that goats are highly intelligent and curious creatures who thrive on human interaction and a purpose in life. They are incredibly easy to train and enjoy being in nature as a goatpacking team. Hopefully, with education and willingness for the community to work with these amazing creatures, goats will have a larger stake in helping to preserve our environment.