Connecting with the Natural World: Nature Journaling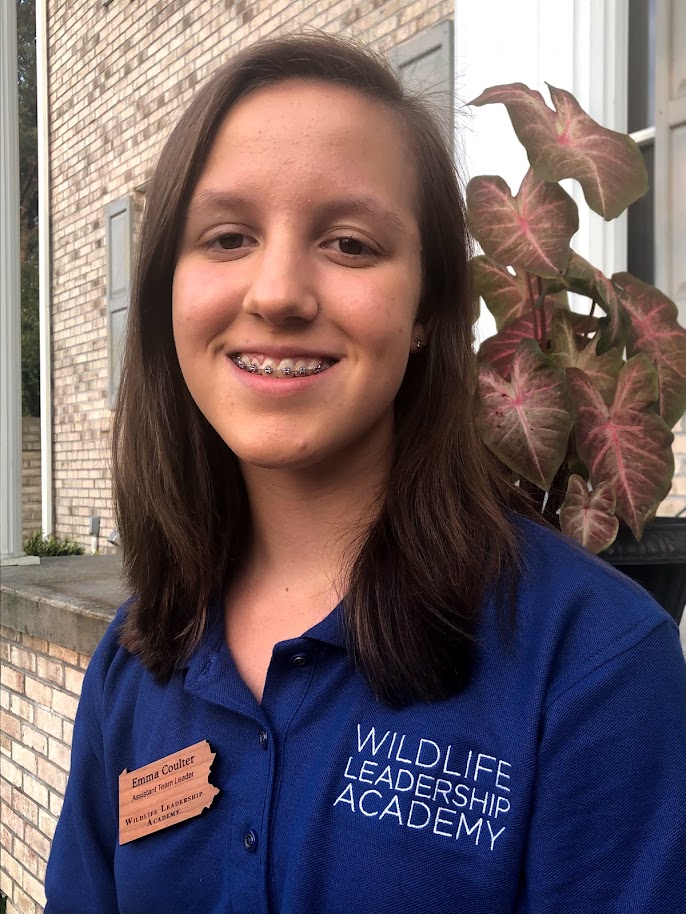 This week's blog was written by Emma C., a Bucktails alumni. Emma is an avid student, ballet dancer, and nature lover. When not at dance or school, she enjoys hiking, photography, painting, watching musicals and movies, learning interesting histories, and especially reading. She was extremely excited to attend the Academy because as she puts it, nature is her, "safe place" where she feels at home. Her favorite quote is by the brilliant conservationist Rachel Carson, "One way to open your eyes is to ask yourself, 'What if I had never seen this before? What if I knew I would never see it again?'"
When I attended my first WLA camp two years ago, I expected the plethora of scientific terms, the explanation of biological processes, and the introduction of new, exciting technology for wildlife sciences (which I was of course so here for!). However, what I did not expect was the great amount of time spent on art over the course of the week. Exploring nature photography, plant pressing (which can be both a scientific herbarium sample or art), and nature journaling – we were greatly encouraged throughout the week to use our brains in these artistic ways.
My favorite, as you may have guessed from the title, was nature journaling. Many people have heard of journaling or diary keeping in general, but what specifically is nature journaling? This type of writing is a way to log and explore thoughts and observations about nature. A creative endeavor, nature journals can take many forms. Some journalists like to engage in detailed descriptions of a singular plant or animal, whereas others might record general observations of their time outside. Poetry writings and drawings of the natural world often pepper the pages of journal entries. Sometimes people write poems about their natural experiences or draw pictures of the world around them. In writing style, some lean to a scientific approach, while others may find themselves using more flowery language.
Whatever form your own nature journal takes, the important goal to remember is that it should bring you joy and build up your relationship with nature. Nature journaling sometimes serves as a form of meditation and creative reawakening. It can be overwhelming sometimes to face the many challenges required to improve and protect our environment, but in the process, we should not lose sight of the joy that nature brings. Just a few concentrated minutes on this singular and calming task of journaling can help people destress, and both literally and metaphorically stop to smell the roses. In part, one of the most rewarding aspects of nature journaling is that it can be just for you; and taking time out of your day for this endeavor is a unique way to engage in some self-care. With those positive energies now flowing, nature journaling encourages your creative juices and improves skills of observation, vocabulary, writing, and memory along the way.
Nature conservation and protecting our environments often feel like big tasks that require big solutions. However, it is important to remember that even smaller acts like nature journaling can help our planet, and in the end, solutions will arise out of a series of small acts such as these. By recording your observations, you are helping to document what our environments look like right now. Especially in today's climate, the natural world is quickly changing, and many aspects are gradually disappearing. Your documentation can help scientists better understand either the current state of the environment or maybe, sometime in the future, the past state of nature. Either way, the citizen science movement is ever-growing and especially vital to conservation efforts right now, and nature journaling is a concrete way you can be a part of it.
Equally significant, by deepening your own connection with nature through journaling, you can better enable others to build these same connections. We will never be able to protect our environments "unless someone like you cares a whole awful lot" (Dr. Suess). Indeed, journaling is a creative way to show we care while inspiring others to do the same. The observations and emotions contained within our journals stand as vital reminders of the need to protect our natural spaces, as well as serve to encourage others to start their own inspirational reflections.
Still, it seems, one of the most formidable obstacles to beginning a nature journal is our harshest critics: ourselves. Admittedly, not everyone is going to be the next Mary Oliver, Thoreau, or Rachel Carson, but the lovely thing is, you do not have to be. Nature journaling can be just for you, and ultimately, no matter what you create, it will be special and wonderful because it is meaningful to you. We've all heard the phrase, "a picture is worth a thousand words", and while this may be true, sometimes a few words are all you need to paint a vivid picture in the mind's eye. One of my favorite naturalist poets, Emily Dickinson, wrote over 500 picturesque nature-themed poems, displaying both the beauty and raw essence of nature. In so doing, Dickinson became one of the greatest exponents of the environment, providing a richly detailed collection of entries that even sing the praises of rain: "Another on the roof; A half a dozen kissed the eaves And made the gables laugh. A few went out to help the brook, That went to help the sea." In the spirit of all nature journalists past and present, add your voice to this illustrious legacy. Get out there and write, sketch, and discover, because nature needs you to! We all do.
The photos used in this blog belong to the author.