Conservation in All Aspects of Community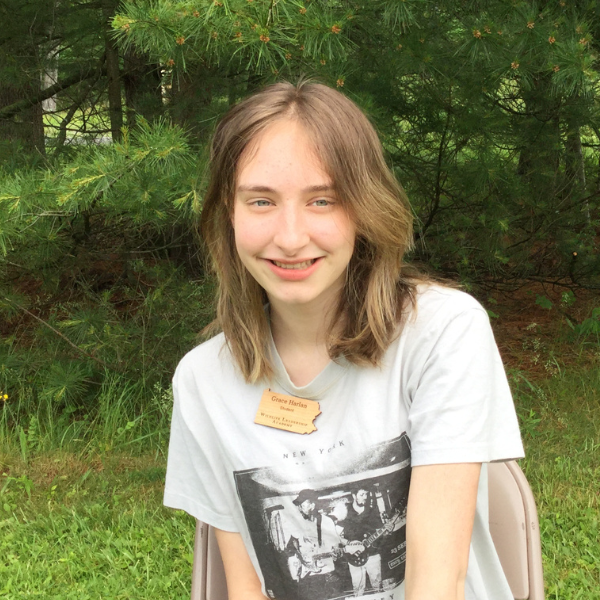 This week's blog was written by Grace H., a Bucktails alumni. Grace is interested in studying mathematics and international diplomacy. Attending the Wildlife Leadership Academy was an experience that allowed her to develop an understanding of ecology from an environmental lens.
The concept of environmental conservation is often looked at through an extreme global lens, so when individuals are taught about environmental concerns and potential solutions, it is easy to get lost in the mindset that one's actions towards conservation will not be influential. My journey of becoming a conservation ambassador through the Wildlife Leadership Academy opened my mind to the value of conservational activism on all levels. The connections, transfer of knowledge, and passion between the individual, local, state, and national perspectives of environmental science are all needed for effective change.
My experience with WLA started with the opportunity to attend a field school connecting the study of bucktails in Pennsylvania, environmental science, and leadership development. The opportunities at field school were incomparable to a traditional school atmosphere because of the priority of connecting with nature through experiential learning. The staff encouraged the students to develop a relationship with nature through workshops on nature journaling, flower pressing, and photography. We were also given opportunities such as observing an autopsy, participating in firearm training, and GPS tracking. The activities physically taking place amongst wildlife were paired with lectures taught by experts. Students were able to develop stronger leadership skills with public speaking opportunities, lessons on how to build connections with people in the environmental science field, and interview strategies.
An incredible part of the academy is that after the week at field school ends, students are provided with opportunities to participate in outreach to apply what they have learned to improve their own local communities. As a part of my outreach, I volunteered as a co-counselor at Camp Lutherlyn, a summer camp in Western PA that prioritizes outdoor activities and environmental conservation. I mentored campers with activities like fire building, canoeing, fishing, and hiking. The campers were taught basic ways to protect the environment through challenges to pick up litter and learning how to use a composter for their scraps after meals. Watching children race to pick up trash and discuss implementing composting into their lives back at home made me feel hopeful for future generations of conservation.
Before my experience with WLA, I found it difficult to credit myself to having a role in promoting conservation. But becoming a conservation ambassador has made me realize the relevance of all layers of environmental activism. Global change relies on state programs like the Wildlife Leadership Academy that are devoted to educating young adults with a passion for conservation. In order for these programs to strive, local organizations that motivate children to live environmentally conservatively like Camp Lutherlyn are needed. Though environmental crises are huge and require major solutions, the efforts of the individuals cannot go ignored, for they are what the global community needs to pass environmentally effective laws. Environmental conservation does not exclusively belong to those with careers in the field, either political party, or any isolated group, but to every form of community and those motivated to be educated and take action.
The photos used in this blog belong to the author.