Haleakalā: A Dream Come True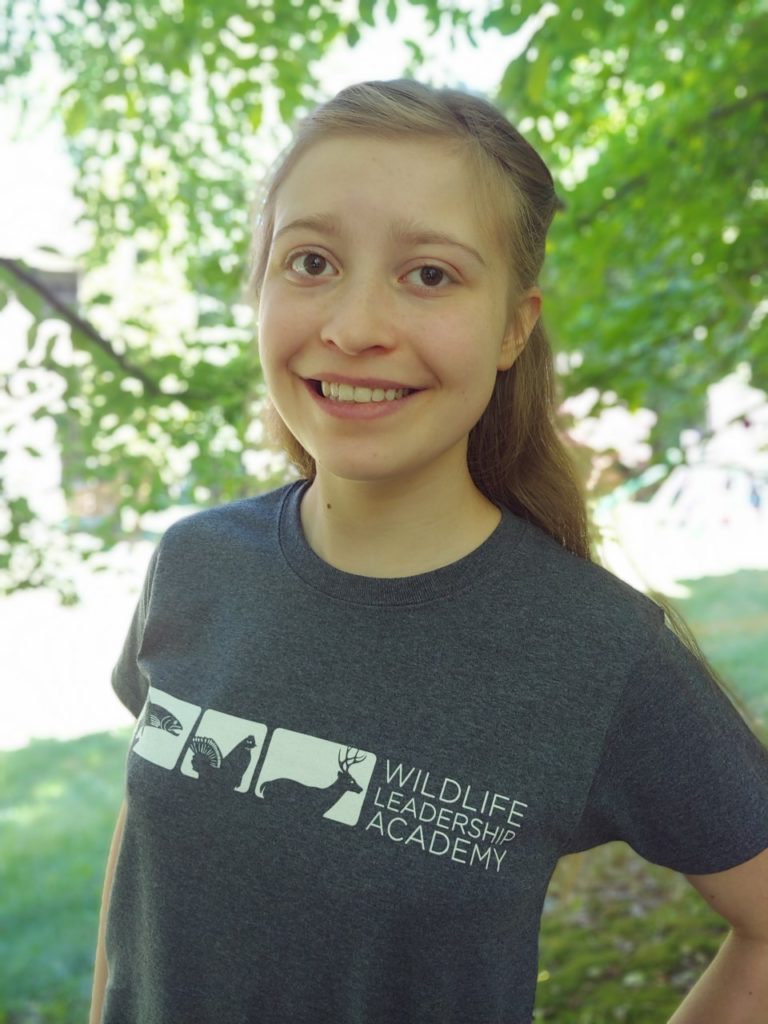 This week's blog was written by Lorelei M-B., Bucktails, Brookies, Gobblers, and Ursids alumni. Lorelei is the Founder/CEO of Heart Hugs, a global organization that provides tangible support and advocacy for congenital heart defect awareness, detection, and treatment. Her work includes several educational publications explaining the Total Artificial Heart, 3-Stage Palliative Reconstruction, and the effects of trauma on patients. She has been instrumental in funding various medical response programs, advocating for transplantation approval for children with intellectual disabilities as well as better cardiac care for Wounded Warriors, providing compression heart pillows to over 36,000 open heart patients around the world, and advocating for informed and culturally responsive health programs to help detect congenital heart defects. She was recognized as the 2016 Military Child of the Year for the Army, a National Prudential Spirit of Community Award Recipient, an Everyday Health Hero by Dr. Mehmet Oz, and is an official Marvel superhero as part of Marvel's Hero Project, as well as numerous other distinctions. Her Cherokee heritage greatly influences her approaches to Resiliency and Healing as she faces her own complicated diagnosis of Hypoplastic Left Heart Syndrome, an incurable severe congenital heart defect. Lorelei's ability to make extremely complicated diagnoses understandable to the public creates hope and understanding in each community she serves.
Dear Diary,
Ever since I was really little, I always wanted to visit Haleakalā National Park. I remember sitting in my hospital bed, drawing pictures of all the animals that live here, and painting sunsets that my mom would describe to me. She would read the stories of Tutu Nene and Nele and Pele: The Fire Goddess. I would imagine all of the wonderful colors, smells, and sounds that filled my senses and hope that, one day, I could be enveloped in this magical place, nestled on the island of Maui in Hawaii. Now, here I stand and I am not at all disappointed.
It's easy to understand why Haleakalā was chosen as one of our very first national parks on August 1, 1916. The beautiful ecosystems and historical significance go back beyond written history and when the settlers started building homes and ranches, they were quickly destroying plants and animals that cannot be found anywhere else in the world. Someone had to do something to save this amazing place.
Along with the settlers that came from both North America and Asia, came dangerous invasive species that threatened to kill some of the rarest and beautiful plants and animals in the world. As I walk along the pathways, the difference between the areas that have been fenced off as part of the park, as opposed to the unprotected side, was shocking. Trees, undergrowth, and animals were free to live untouched by unnatural changes in the park while the invasive species, including humans, destroyed the once beautiful island landscape.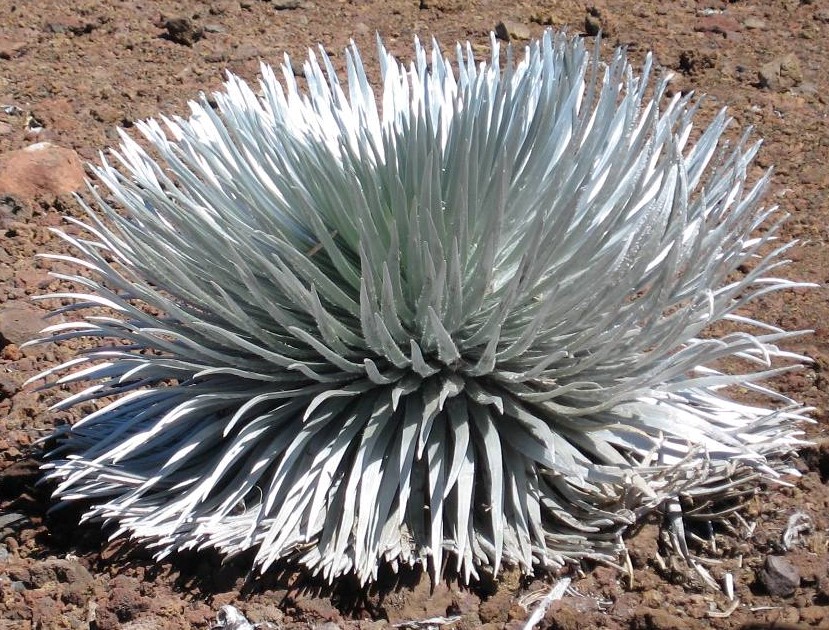 I wander through Haleakalā National Park, enjoying the different ecosystems and all that they entailed. There is no way to see the entire park in one visit, but even a glimpse at some of the hard to find places takes my breath away. The rocky cliffs of the rough mountains hide ancient silverswords, who flower only once and then die. Below the alpine zone, lies a territory of shrublands that tell stories of unknown Hawaiian bushes, like the pukiawe, mamane, ohelo, and pilo plants, that only show their yellow, orange, and red blooms to people who travel to see them here, along the Coastal Kipahulu. Every once in awhile, I see a black and grey shadow make its way through the land. Suddenly, I realize it is a nene, the state bird of Hawaii!
Not wanting to miss this special moment, I quickly take out my sketchbook and begin drawing this beautiful one-of-a-kind goose. Similar to the Canadian geese I see at home, this nene stands about two feet tall and has a black head, tail, and feet, with a grey and brown body, and a white rump. He sounds like he is softly mewing until he notices me watching him and then he loudly trumpets in fear. I quickly leave him so he can get back to his family and wander to the car so we can visit the rainforested part of Haleakalā.
The first thing I encounter is rain and lots of it, which is a complete contrast to where I had just been. I am amazed by the life all around me. Above is a canopy of o'hia and koa, native plants of Hawaii that keep the other plants and animals of this rainforest protected from the sun. Buzzing around the air are the amazing honeycreepers, or 'l'iwi as they are known to Hawaiians. I couldn't choose my favorite as they come in so many colors and sizes. Some have long, spiny bills while other beaks are small and crooked as they have adapted over time to the plants they feed from. Accidental arrivals to Hawaii, they had to learn to adapt in order to get the nectar they need to survive. My mind whirrs in amazement at these tiny creatures.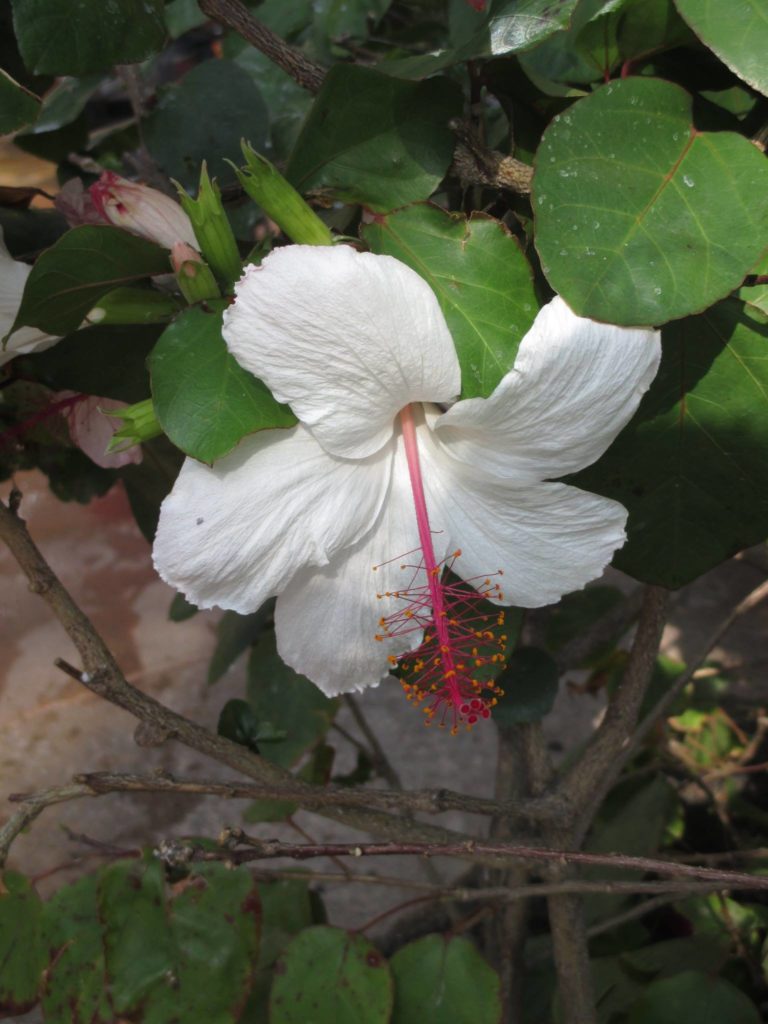 I wander to the 'Ohe'o stream to gather my thoughts and continue my journey. I am unprepared to notice the life that only lives in these waters. Tiny shrimp and fish that are known to Haleakalā alone travel the stream that I follow into the last ecosystem I visit at this amazing national park.
Unlike the rainforest, the Kuapo Gap mesic forest reminds me of why we need national parks. Fires and invasive species have destroyed many of its plants and driven out the animals that were once a part of this beautiful place. Pigs, goats, and deer were allowed to wander into the woods, eating the plants while rats, cats, and mongoose prey on the nene, 'uo'u- another Hawaiian bird-, and other animals that used to keep this ecosystem in balance. As I stand in this forest, I feel sadness. The only glimmer of hope is that I remember the fencing that surrounds this beautiful national park and I realize just how important it is to protect these amazing places that give us a glimpse of history, science, art, and peace.
I wonder if Kuapo Gap will ever be as beautiful as it once was, but I also know that at least we are doing something to protect these beautiful treasures all over the United States from being destroyed any more than they have been over time. I sit here, writing my thoughts and dreaming of the next national park I will visit and the memories I will make there, as well.
Yours Affectionately,
The Girl Born With the Broken Heart
The photos used in this blog belong to the author.