Hunting Dog Training
Hannah has been with the Wildlife Leadership Academy for two years, as a student and Assistant Team Leader.  She is one of our Monthly Correspondents, and wrote this piece for the blog about training her bird dog, Bella.  It's taken a lot of patience and dedication, and Bella is coming along quite nicely with her training!
Isabella (Bella for short), is a German Short Hair Pointer. I got her as a puppy in April. From the very beginning, she had interest in birds.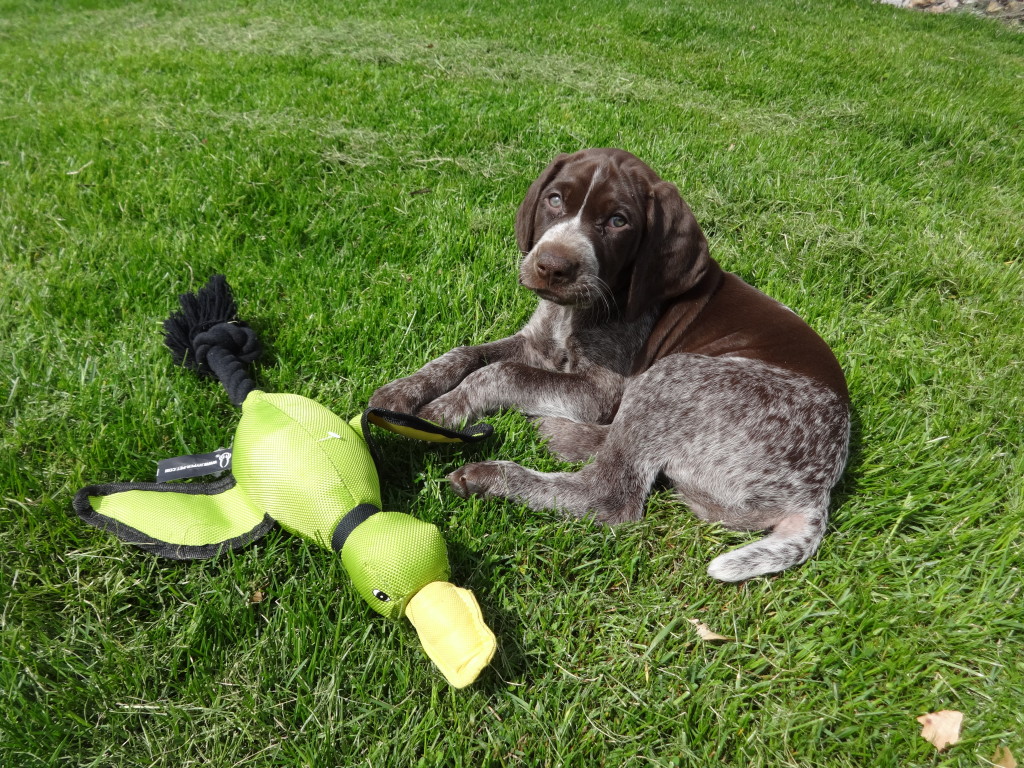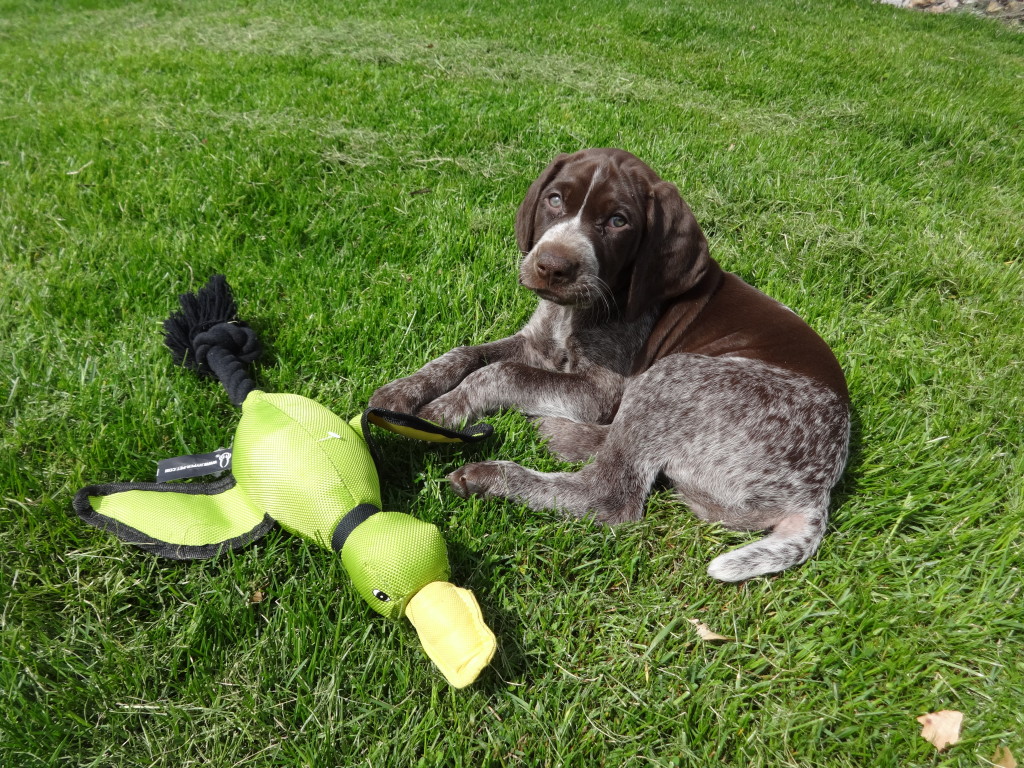 Since that time Bella has been training at Pheasant Valley Farms. She's only 9 months old now and shows great potential as a hunting dog. She was bred to be a great hunter.
At our very first visit Bella exhibited tremendous natural ability for only being 4 months old. She was able to track down the chuckers that the trainers planted for her to find. She was also able to retrieve them, even in water that was way deeper than she could stand. The most impressive ability she demonstrated was half going "on point" before going after the bird. We will actually have her tested at a national level for Natural Ability skills next spring. It's a lot of fun to watch her demonstrate these skills as she is being taught new ones.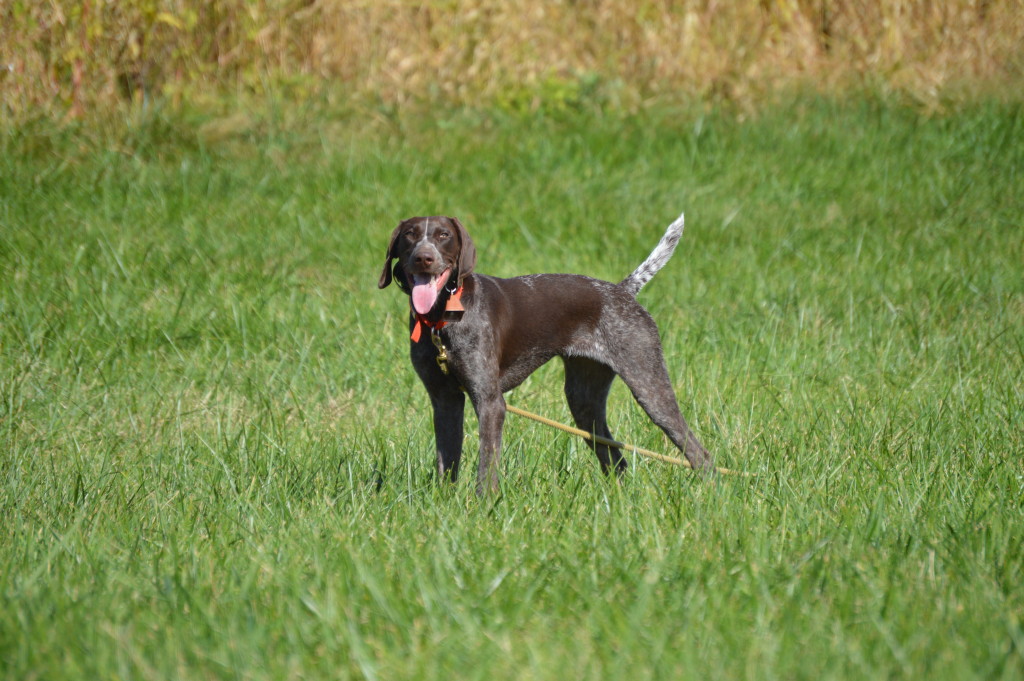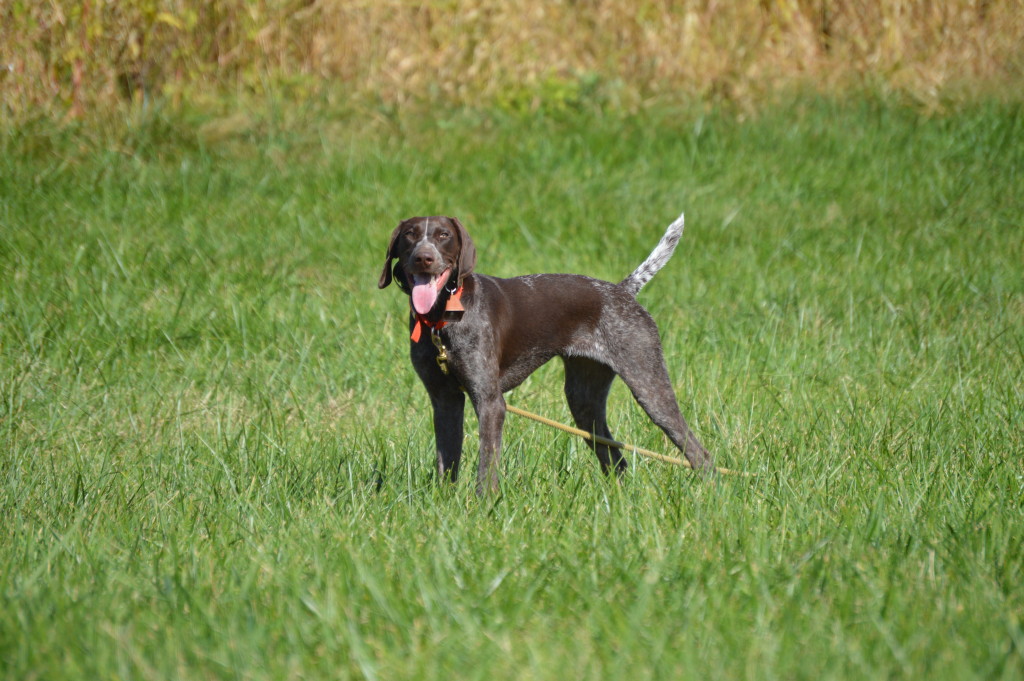 Now we are teaching her commands such as whoa, release, come here, drop it, and so many others. Last week when she went for training, they fired the shot gun over her to see if she would be affected by the loud sound. Once again she proved to be a brave puppy. She was so focused on the bird, she wasn't phased by the gun going off. That was a huge accomplishment.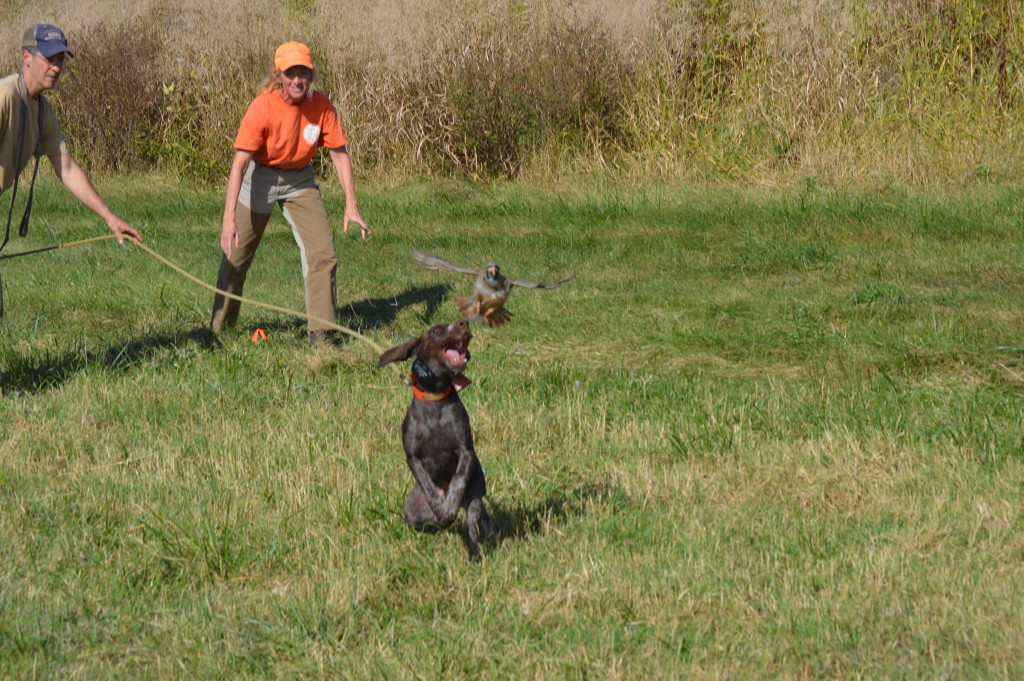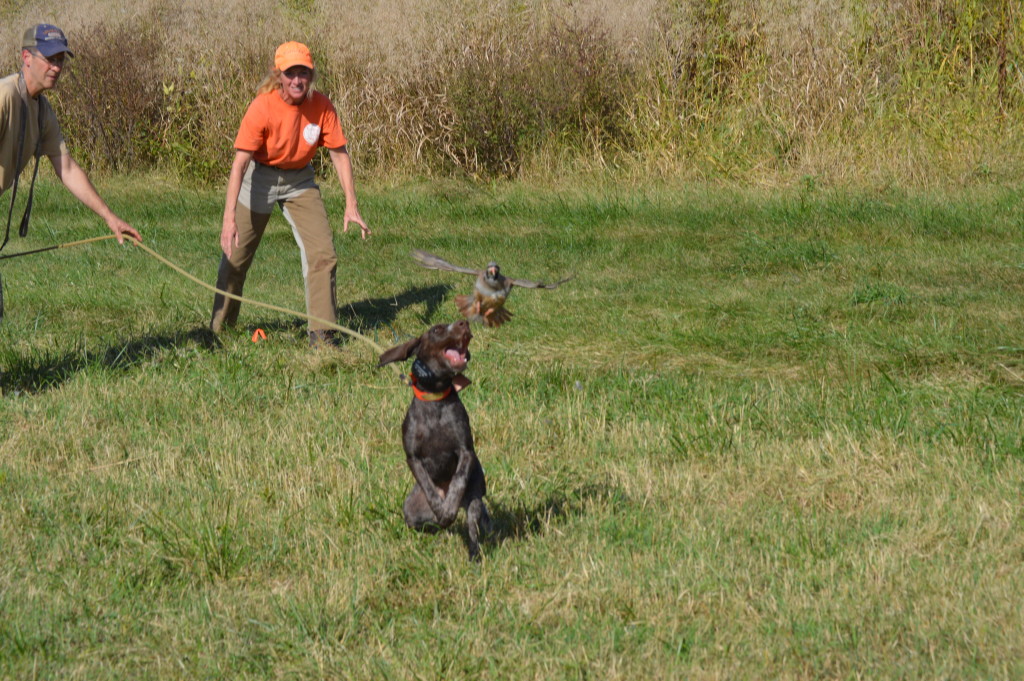 Several times a week we get Bella out into the fields behind our house to train with her. Nothing gets past her nose! We are currently working with her on an E-collar. She's responding very well to verbal and hand cues.  Our hope is to have her semi-ready for hunting season. Stay tuned for future updates on Bella as she becomes a Super Star Bird Dog. I'm enjoying the training process with her.