November Student of the Month – Cole D.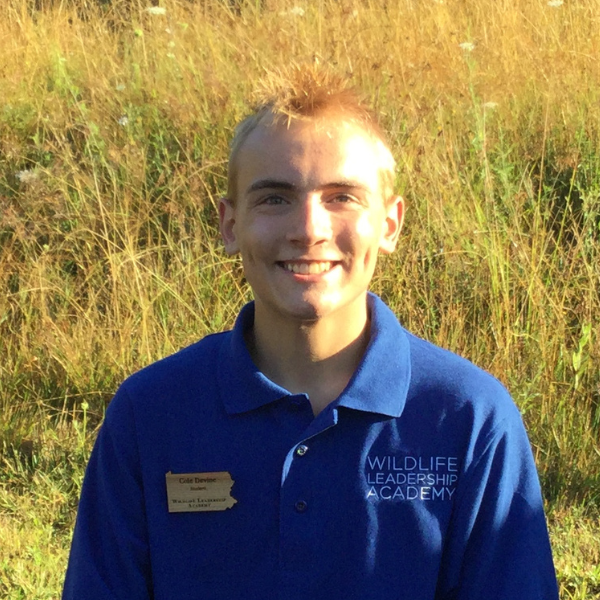 Our student of the month for November is Cole Devine, a Gobblers alumni! Cole has a particular interest in turkeys and educating others about the natural world. He has been avidly working on his outreach since graduating from the field school this past summer, and has been sharing what he learned with his community.
Cole is particularly gifted at educating community members – he is adept at sharing his knowledge through presentations and hands on learning opportunities. Students of all ages benefit from Cole's teaching ability, and he is able to share knowledge of turkey habitat, anatomy, and general conversation information with anyone who is willing to learn!
Cole has also chosen to participate in the Academy's student-driven Pay It Forward fundraiser, setting himself a goal of raising $250 for the next class of conservation ambassadors. Cole wants other students to have the same opportunity he had to attend field school and learn about conservation. You can see his online giving page by clicking here!
Cole's dedication to getting youth involved in his community and to sharing information is exactly what he hope to see from our conservation ambassadors, and his enthusiasm for giving presentations and educating others is a testament to his passion for the outdoors and education. We are excited to be a part of Cole's journey as an Academy Conservation Ambassador and can't wait to see where he goes next!