November Student of the Month – Mackenzie F.
Our student of the month for November is Mackenzie Fish, a Bass alumni!  Mackenzie has been working on a number of educational projects over the past several months, getting out into her community and sharing the information she learned at field school.  She has been participating in the Pay It Forward program, by organizing a raffle basket, which earned enough money to send a student to field school next summer!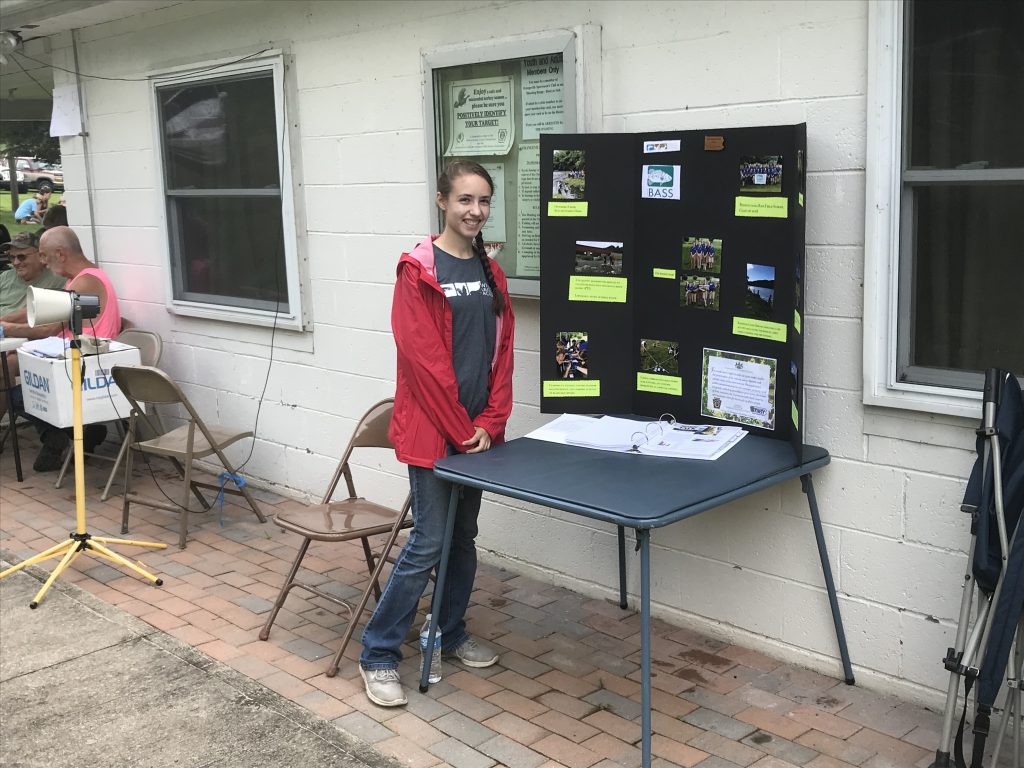 Mackenzie has also participated in a local Youth Field Day through her local Sportsmen's Club, speaking to youth about conservation.  She hosted a five-stand shoot through the Sportsmen's Club, too!  During the Bloomsburg Fair, Mackenzie demonstrated again bass, macroinvertebrate collecting, and gastric lavage (emptying the stomach contents of the fish).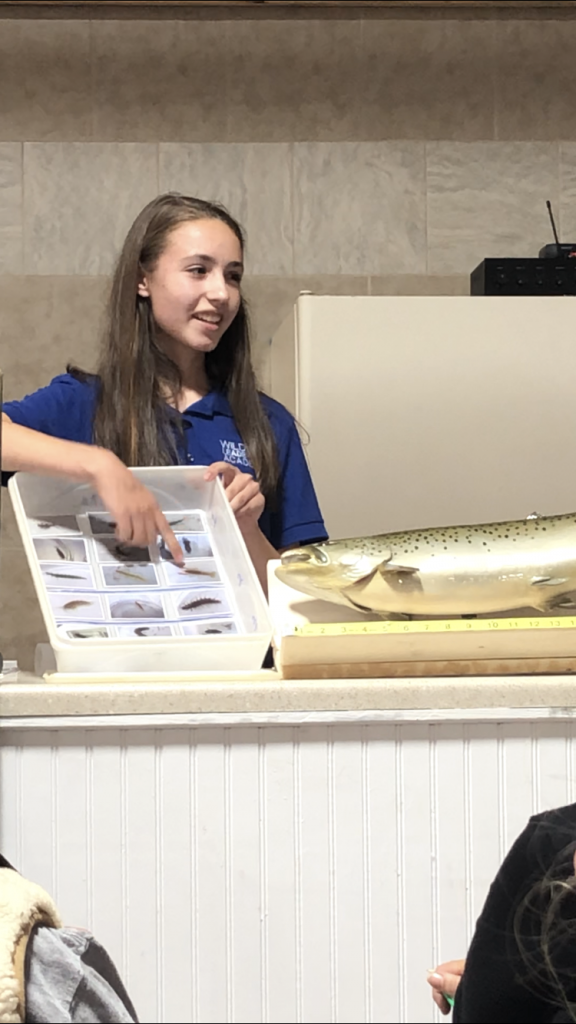 Mackenzie is excelling at getting out into her community and performing her outreach!  We are so proud of her many accomplishments, and look forward to seeing what else she works on in the coming months.  Keep up the amazing work, Mackenzie!