Observing the Little Things
This week's blog post is written by Julie, a Bucktails alumna. Julie gives some insight on making the boring things in life a tad bit more meaningful. Check out her observations and remember to enjoy the beauty in nature! 
Everybody knows long commutes can be slow and monotonous. I especially know this. After driving 1 hour each way to school every day for the last four years, I realize how testing commutes can be to a person, everything looks the same, you just want to get where you're going as soon as possible and you really wish that guy would stop tailgating you. With all this aside, I learned that there are also some significant benefits to these long drives.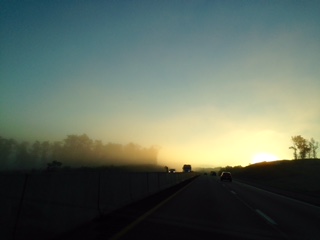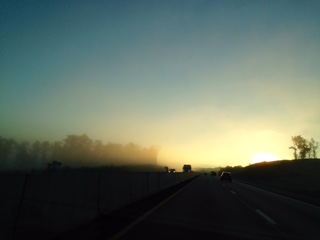 I wouldn't describe myself as a morning person so "jumping" out of bed all "bright eyed and bushy-tailed" isn't exactly me in the morning. Waking up at the crack of dawn (5:30am) everyday can be rough on a person like me and so I appreciate seeing the amazing sunrises every single day as a gentle reminder of the beauty in this world and often times those sunrises make for some great pictures. As my mother and I make our long trek across the Pennsylvania turnpike, over a period of four years, you begin to get used to the scenery while also noticing some things you may not have before.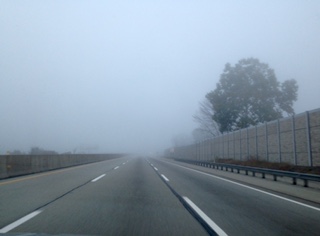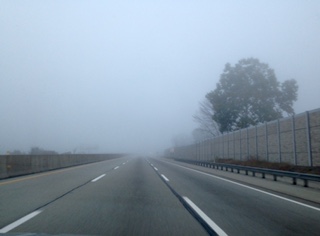 These roads hold some lovely sights and being able to see all the seasons change is my favorite part. The leaves in the fall are incredible and the blooms and green leaves in the spring is marvelous. Not to mention the significant amount of wildlife I've seen over the years. Practically everyday (at certain times of the year) I can spot a majestic red tail hawk sitting on top of a light post or way up in a tree. White-tail deer are also a regular sighting whether they are all gathered in a field or darting through the trees in the forest off to the side of the road, I'll spot them. Canadian geese will often gather in ponds along the turnpike and I'll see them flying through the air in their iconic arrow shape as they migrate south. I've even seen a few hunters sitting in the woods visible by their bright orange vests and hats waiting for that trophy buck during hunting season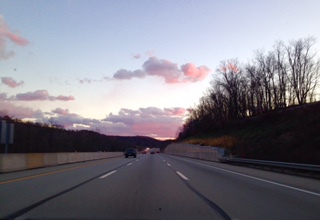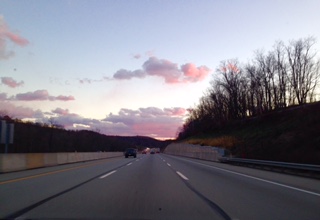 So what I'm saying is, although something may seem bad and you start to loose appreciation for something just look around you. It's necessary to look for the beauty in everything, even on the Pennsylvania turnpike.