Pursuing Environmental Interests: Starting A School Club
This week's blog was written by Emma O., a Drummers alumni. She writes about how she started a club at her high school that focuses on environmental service work.
Throughout my life, I have been involved in various environmental activities, such as Envirothon and Science Olympiad. Although I absolutely adore studying wildlife, trees, soils, and current issues/environmental policy, I noticed as I continued my educational career that there was a lack of environmental "action" present in many of these environmentally-focused activities. Many clubs in my middle school and high school focused only on the study of the environment, rather than helping nature hands-on.
I did not notice this disparity until I became involved with programs like the Wildlife Leadership Academy, where students complete a lot of field work. Previously, my experience with the environment involved studying for the mentioned activities and simply being outside. However, I soon fell in love with working directly with flora and fauna.
This new passion eventually translated into wanting to complete more environmental service work. Upon entering my Sophomore Year high school and noticing that clubs at my school did not involve this component of environmental science, I did what any passionate naturalist would do–I created my own club! I created the Central York High School Community Conservation Corps last February, and it has been my passion since. Nicknamed "CCC" (after the Civilian Conservation Corps, of course), my club mainly focuses on promoting conservation through environmental service work. On the side, we tackle initiatives focused on education and sustainability.
After my Envirothon Coach generously agreed to be the Adult Advisor for CCC, I campaigned my high school's administration to allow me to officially create the organization. Once approved, I began to spread the word of my club through my personal social media platforms; by stopping and talking to peers in the hallway; and by creating promotional videos for my school's broadcasting program. I ended up starting with around six devoted members of the club who attended our weekly meetings, which grew to about 12 by the end of last school year.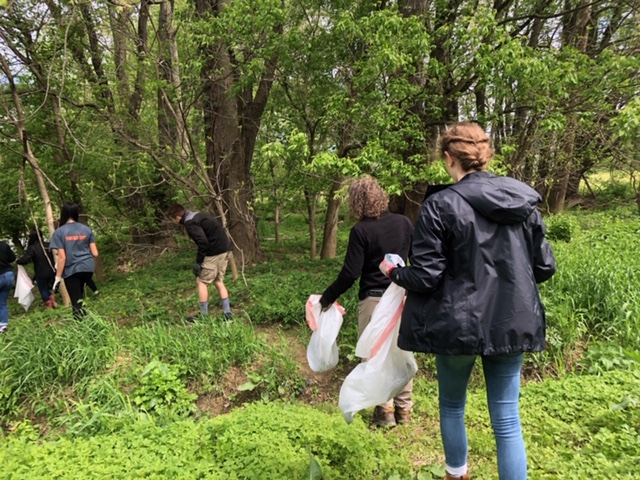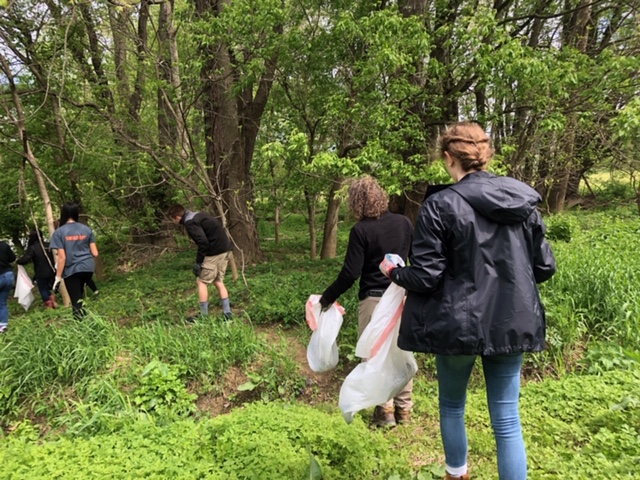 With these wonderful members, CCC completed multiple stream clean-ups at a local creek, along with establishing our club social media platforms to spread the word about what we accomplished. We also wrote several articles for our district's newsletter and our school newspaper.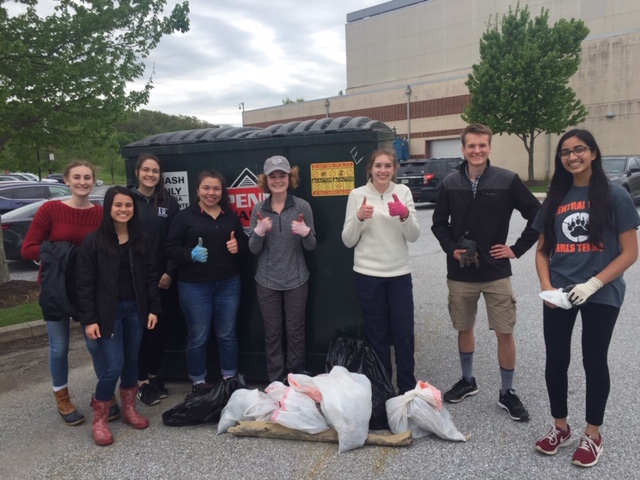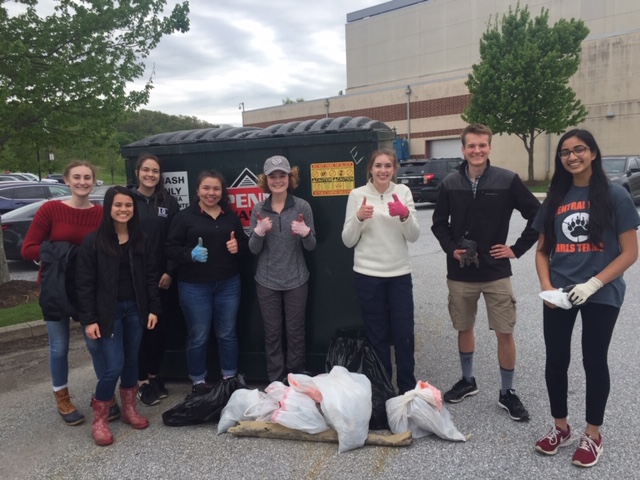 Over the summer, we kept up with our social media posts to attract new members. Then, after several people became interested in joining CCC over the summer, the new school year brought on an influx of new members. About 15 new people joined in August. After that, we planned a set-up for our school's Club Fair (a school event where all clubs present information about their organization to attract new members), complete with a tri-fold, banner, and take-home seedlings. With all of the hard work our members contributed to make the fair a success, we ended up recruiting 70 new members, bringing the total number of participants in the CYHS Community Conservation Corps to approximately 100 students!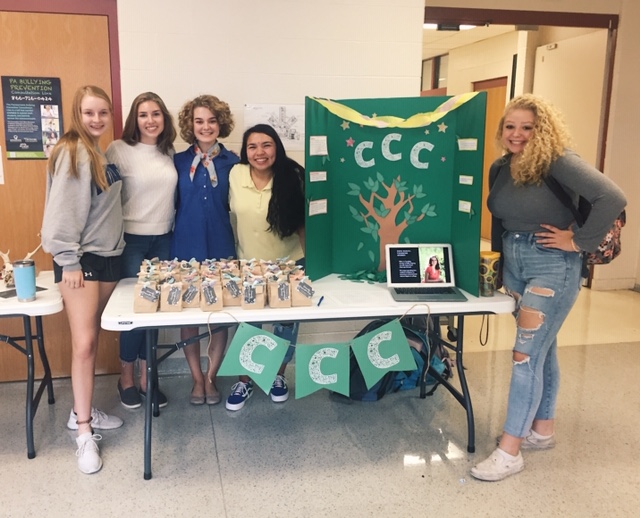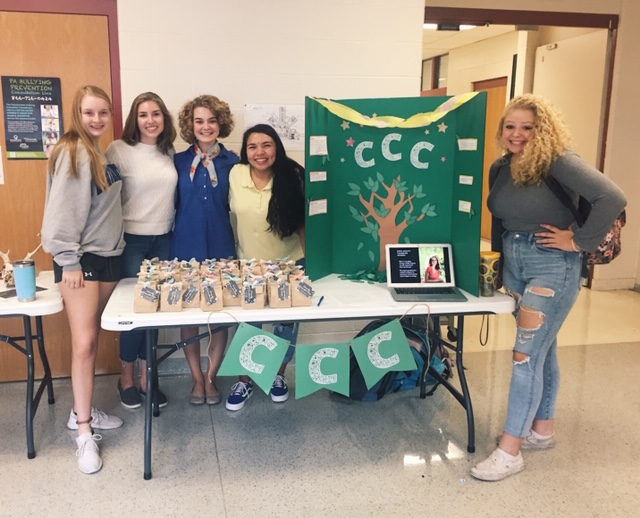 I am so excited to see where this year takes Community Conservation Corps. Our biggest project thus far is planting 100 evergreen saplings–donated by the York County Conservation District–around the community; however, many of our members have also expressed great interest in even more initiatives, such as trying to reduce food waste in our school cafeteria.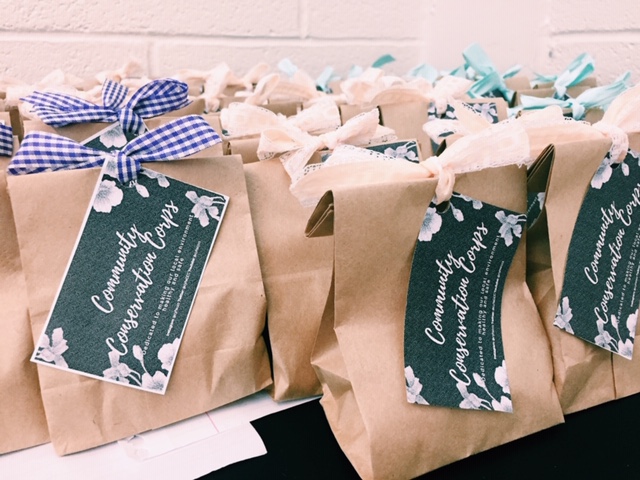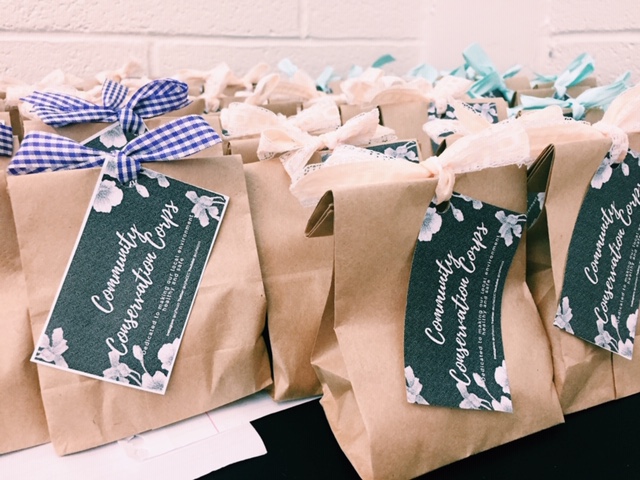 My advice to any naturalist who does not see their particular niche of environmental science/ecology represented in their school or community is to create their own initiative. Though it requires dedication and hard work, it is an entirely worthwhile and quite fulfilling experience that will foster enormous personal growth.
The photos used in this blog belong to the author.