Restoring the Understory
This is the fourth and final installment in a four part series, written by Peter, a Drummers, Ursids, and Gobblers alumni.  He is writing about four environmental-based projects he designed and worked on as part of his his journey towards applying for the William T. Hornaday Silver Medal Award, through the Boy Scouts.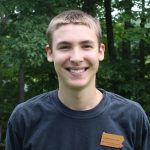 This project was the third conservation project that I completed this summer as I worked towards the Boy Scout William T. Hornaday Silver Medal Award. I completed this project in the Ohiopyle State Park's Kentuck Campground in southwestern Pennsylvania.
Have you ever went camping and just plopped your tent down anywhere? Have you ever strayed off the marked pathways and trails when walking in a campground?
Did you ever think this was a problem? If you answer yes to this question, you are correct…take the Kentuck Campground as an example. Much of the forest understory (small trees, shrubs, and herbaceous plants growing beneath the forest canopy) has been destroyed by people. The understory depletion is causing several issues, including soil erosion and a lack of privacy for campers. The Ohiopyle State Park needed someone to come in, do research on both the issue and possible solutions, and then make an understory restoration recommendation. As it turned out, that someone was me.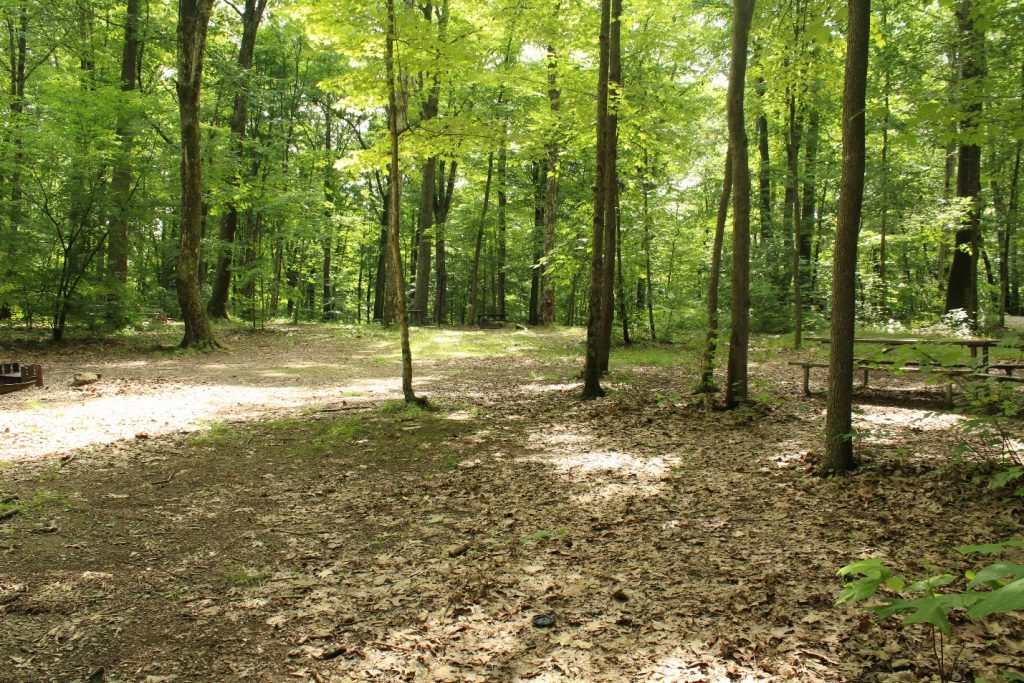 But I wasn't sure where to start. I went to the Biological and Environmental Sciences Department at California University of Pennsylvania and met with a professor, Dr. Mark Tebbitt. He helped me formulate a project plan that used scientific investigation to provide the data that I needed. As a bonus, I found out that my research during this project would count as a Biological Research Investigation college course.
My initial plan went something like this. We (myself, other Boy Scouts, and Dr. Tebbitt) would identify the native species indigenous to the Kentuck Campground that could be used to replant areas with understory destruction. These species would need to be native, hardy, and part/mostly shade tolerant shrubs, small trees, and possibly forbs. We would conduct vegetation surveys on each loop road of the Campground to determine what the most prevalent ideal species were in that area. We would perform screening surveys to assess which of the identified ideal species would provide the densest foliage, and thus the best screening. This data would provide us the needed information to develop a restoration recommendation for the Park Manager.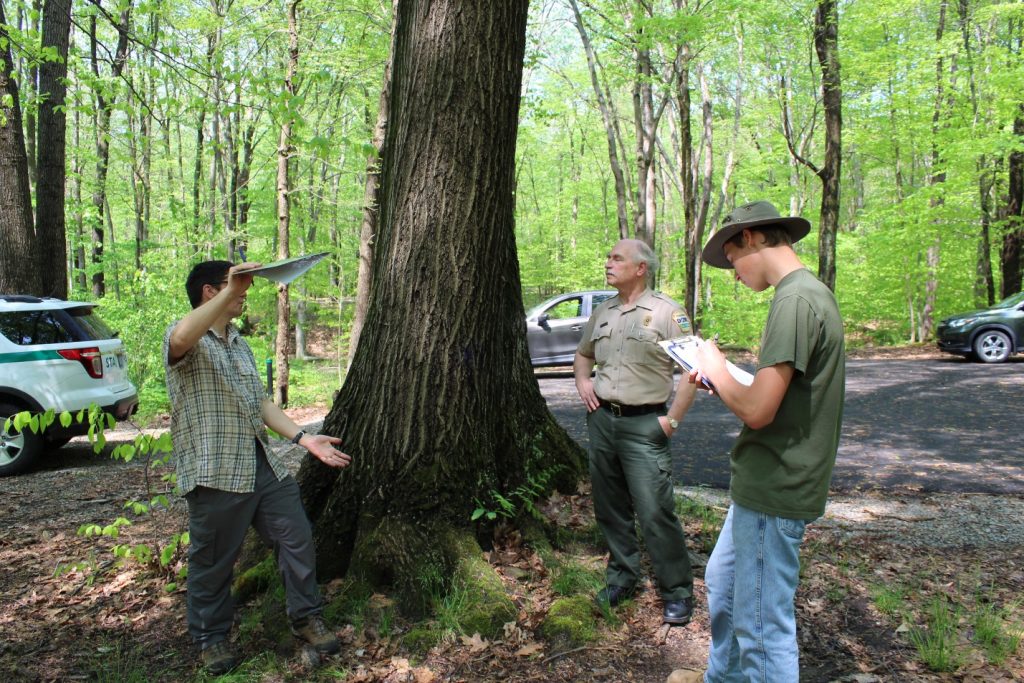 Another facet of my project did not deal with plants…it dealt with people! We believed that the cause of the understory destruction was campers walking in between the campsites to get somewhere. However, during the course of the project, we found that there was a much more significant issue. Campers were setting up their tents outside of their individual campsites, in the area between the campsites and even into the forest. This destroyed the understory in those areas. The solution…install 3 experimental tent pads in the Campground to give campers a designated, level place to set up their tent. I also drafted a camper survey to determine the effectiveness of the tent pads and to receive additional suggestions.
After my research was completed, I used the research data collected and the observations made during my project to create the "2018 Understory Restoration Plan for the Ohiopyle State Park Kentuck Campground". This is a comprehensive recommendation that the Ohiopyle State Park can follow to restore the Kentuck Campground. This project was a total of approximately 550 hours, roughly 230 of which were my own.