September Student of the Month – Eileen C.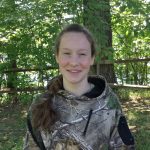 Eileen Cox attended both the Bucktails and Gobblers field schools this summer, and is our featured Student of the Month for September!  Eileen has been working hard on her projects, including:
submitting Words of Wisdom (you can submit some, too by clicking here)
volunteer with Appalachian Audubon's Trout Run Nature Preserve, helping remove invasive honeysuckle and repair deer fence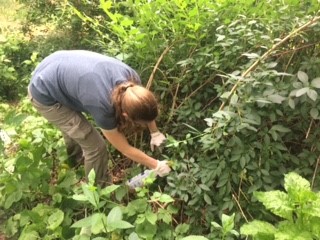 Eileen has done an outstanding job reaching out to her community to share what she learned at field school and is truly working as a Conservation Ambassador.  Partnering with chapters of local organizations is a great way to get involved and kick-start your outreach endeavors!  We are proud of all her hard work, and know she will continue to engage her community in the future.