September Student of the Month – Kaden R.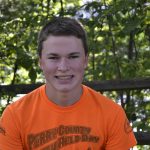 Kaden Robinson has really hit the ground running since the Bucktails field school this summer, and is our featured Student of the Month for September!  Kaden has been working hard on his projects, including:
giving helpful feedback to DCNR to help improve the future of PA state parks (you can also help by taking the survey here: www.PensParksForAll.com)
learning the process and safely live trapping a raccoon
setting up his trifold at local events to share information with his community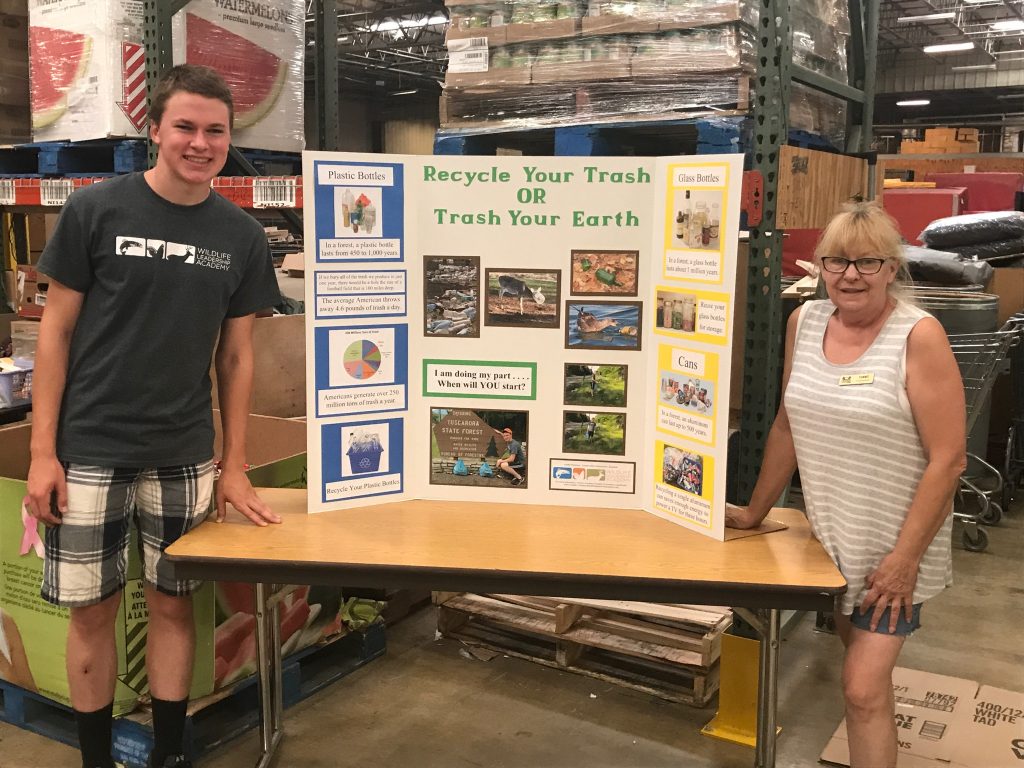 submitting Words of Wisdom for posting on our Facebook
taking a certification class for trapping furbearing animals
organizing a community stream clean-up
emailing the press release to local media
When he's not busy doing all of these things, Kaden even takes a little time to get out on the water and see if the catfish are biting: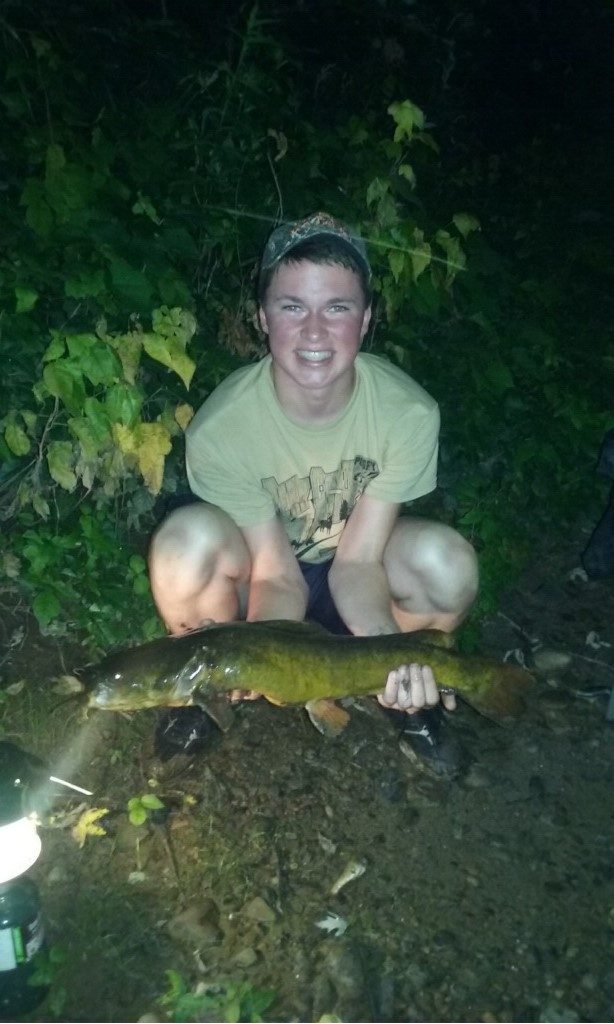 Kaden has done an outstanding job reaching out to his community to share what he learned at field school and is truly working as a Conservation Ambassador.  We are proud of all his hard work, and know he will continue to engage his community in the future.