The Allegheny Front Hawk Watch
This week's post is written by Peter, a monthly blog correspondent and Bucktails and Ursids alumni.  He writes about keeping an "eagle eye" out for migrating raptors, helping local biologists record important data that they can use to monitor the charismatic birds that fly by each year!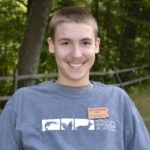 Located at 2850 feet above sea level, the Allegheny Front Hawk Watch is the highest hawk watch in Pennsylvania. The Allegheny Front offers a stunning panorama of the valley below, with visibility up to 20 miles on clear days. The Allegheny Front Hawk Watch is one of the premier hawk watch sites in Pennsylvania, with an average of more than 9,000 Raptors passing by each year. However, the Allegheny Front is not renowned for the large number of Raptors that migrate past; it is renowned for its Golden Eagles.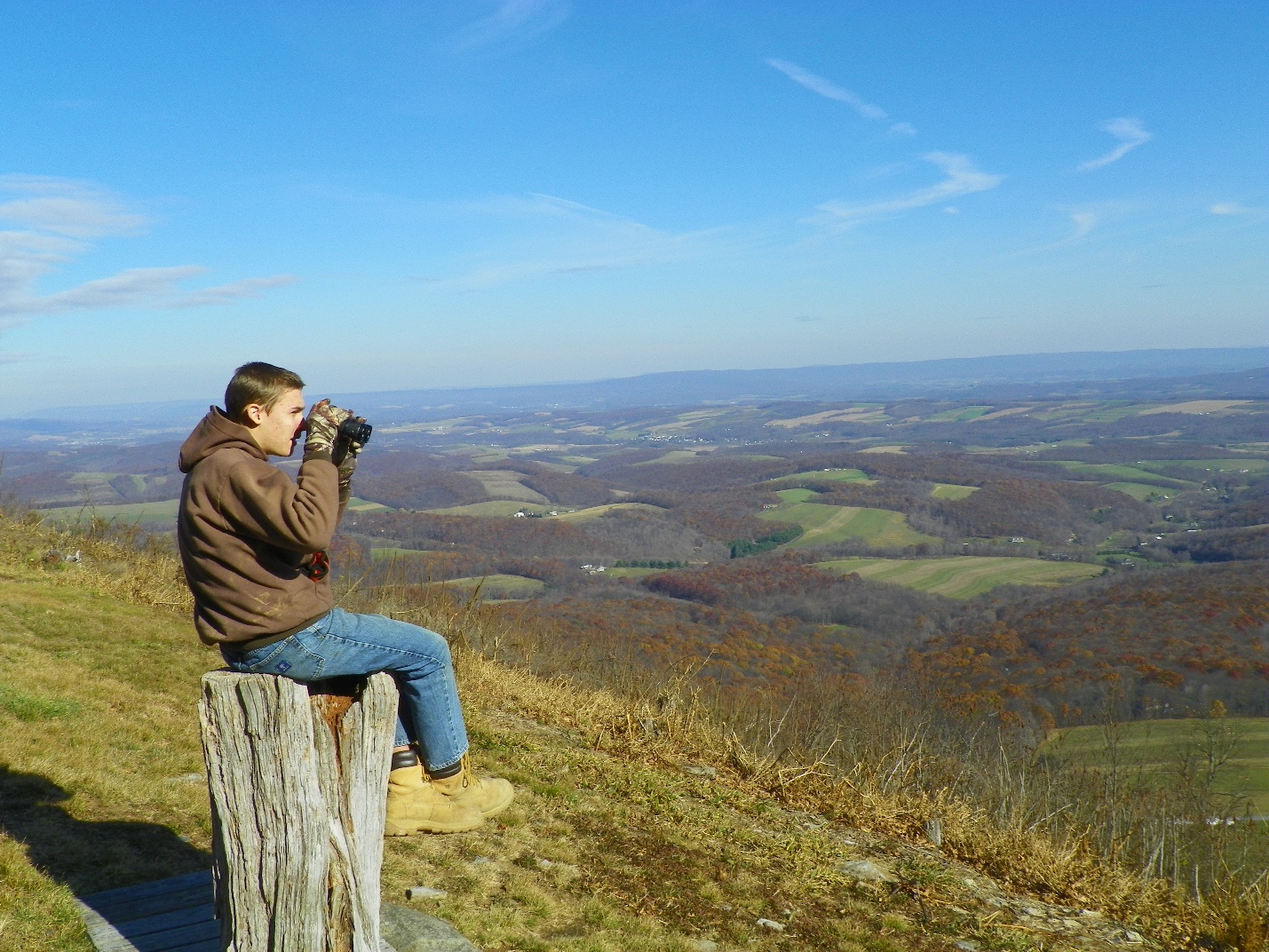 Eastern Golden Eagles, Aquila Chrysaetos, are some of the largest, most powerful, and nimble of all Raptors. Golden Eagles have a wingspan that can exceed 7 feet. Remarkably, Golden Eagles are still extremely fast; one has been clocked diving at almost 200 miles per hour! Golden Eagles, which possess razor talons up to 3 inches in length, are renowned for their killing ability. Although they prey mostly on small mammals, such as prairie dogs and jackrabbits, they have been observed killing everything from deer, bighorn sheep, bobcats, and coyotes. Golden Eagles also build tremendous nests, the largest of which measured 20 feet high by 8.5 feet tall!
Eastern Golden Eagles are the birds that the Allegheny Front Hawk Watch is famous for. The Allegheny Front holds multiple records for the most Eastern Golden Eagles ever seen. The Allegheny Front has seen 74 Golden Eagles in one day, which broke the Allegheny Front's previous record of 65. The Allegheny Front has also seen 386 Eastern Golden Eagles in one year, which is a record. Research has also been done on Golden Eagles at the Allegheny Front. Two Golden Eagles have been captured and tagged with transmitters in the valley below the Allegheny Front. These Eagles were then released at the Hawk Watch.
However, the best thing about the Allegheny Front Hawk Watch is that it is open to the public. During migration season, when the Hawk Watch is manned every day (weather permitting) the public is welcome to visit. The Hawk Watch site is easily accessible for handicapped people, and has a flat grassy area where people can set up chairs or have a picnic.
The Allegheny Plateau Audubon Society, which operates the Allegheny Front Hawk Watch has a website, www.alleghenyplateauaudubon.org, which contains additional information about the Hawk Watch. The Allegheny Front Hawk Watch is an incredible experience, one that cannot be had anywhere else in the world. I am a member of the Allegheny Plateau Audubon Society, and have assisted at the Hawk Watch 5 times in the past year. I promise you, your visit will be worth the trip!