Wildlife of Denali National Park, Part 2
This week, we continue with Part 2 of our three part series on the wildlife of Denali National Park, by Josh – an Ursids and Bucktails alumni.  In this blog post, he writes about animal-human interactions, and gives some advice about bear safety.
…The next day we took an all day tour of the entire national park where we would see wildlife every couple of minutes. Every now and then we would take stops to take in some scenery pictures which include a whole range of snow covered mountains and a lot of rivers that would be coming from the streams from the melting snow of the mountains. Every time we took these stops, we were lucky enough to see some wildlife nearby including hawks, water fowl, ground squirrels, and even Dall sheep which were the symbol of Denali National Park.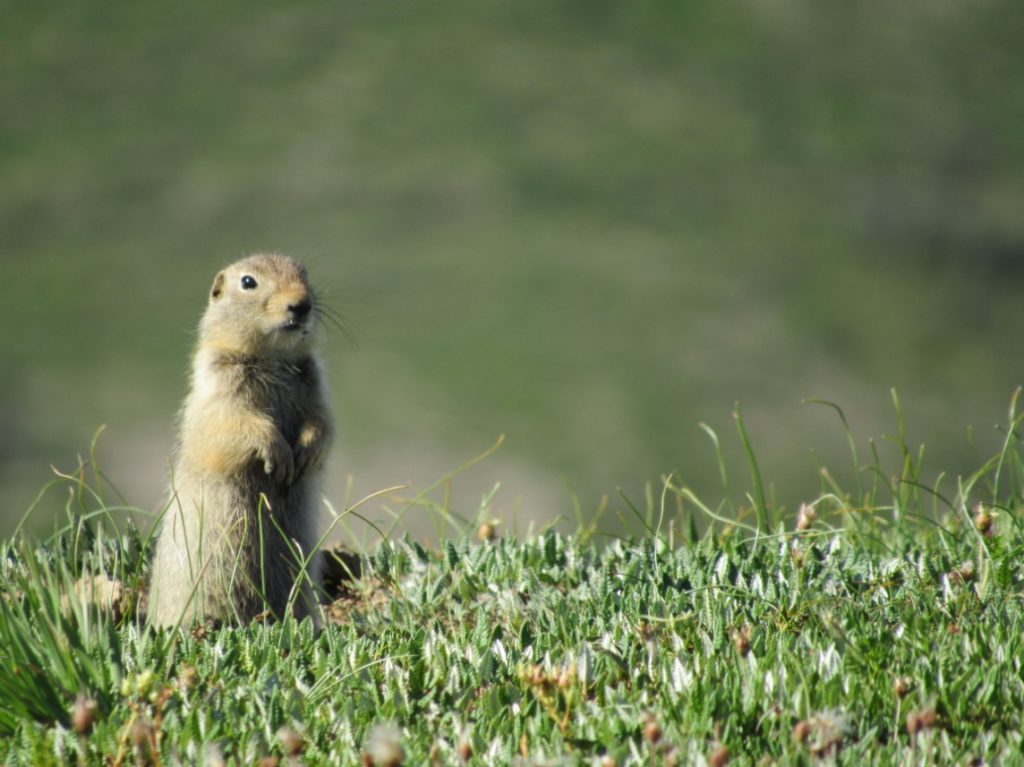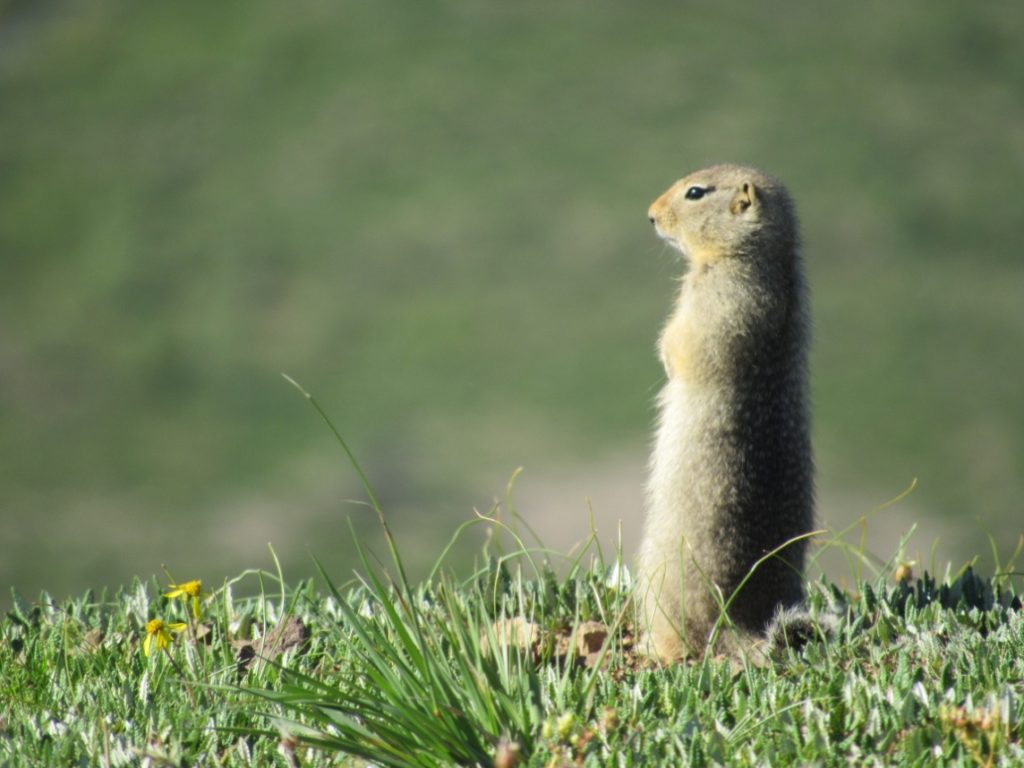 Of course we would see some bears as well. In fact, the bears were running loose at the time and there was more bear to human contact than usual, which was causing the rangers to inspect the whole park. That would explain why we would see so many bear traps along side of the road and at some of our rest stops. Our tour guide would even say that there were so many visitors that made ridiculous choices when seeing a bear. Some people would do the usual dumb choices like run away screaming. Others would instantly play dead right when they see a bear, even if the bear didn't see them and it was only several feet away. There would even be people who would throw their packs at the bear when it got close to them and then runaway screaming and when the bear opened up the packs, it would find a lot of snacks and sodas and it would have a little picnic for itself. That bear was obviously convinced that where there were people, there was food.
These people should have gotten themselves some bear safety education if they were going to take a walk in bear country. When people are up close to a bear, they should make themselves noticed by speaking in a confident tone "Hey bear whoa bear" and slowly back away without turning their backs on the bear. People should also carry bear spray in case of a bear attack. If that does not work, people should lie down on their belly with their packs still on their backs and hands over their heads and necks and remain in that position even if the bear flips the person over. If none of this works, then people can use objects to defend themselves from a bear attack. One big problem that has been causing the bears to be around people is food being in reach for the bears. People should keep their foods to themselves and not give it to bears or any animals first of all, and campers should get rid of their trash in bear proof trash cans. People should start doing these bear safety procedures, especially when in bear country like Denali. Since Denali was a bear hotspot, we would defiantly see some bears during our tour.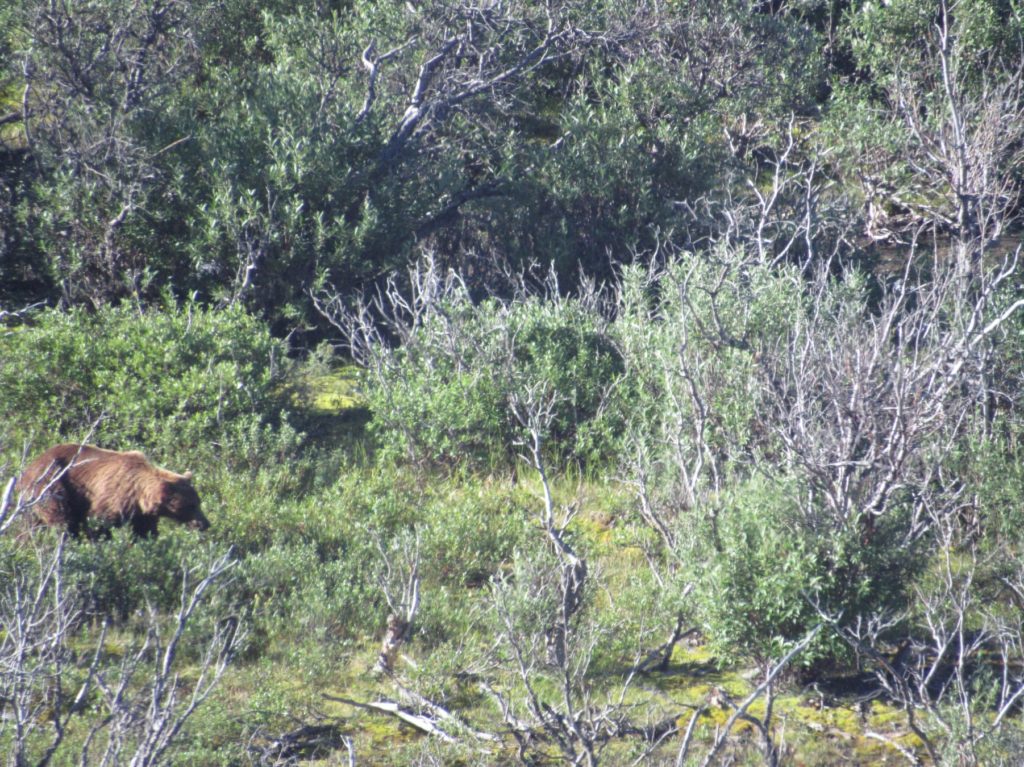 As we continued on our tour…
Stay tuned next week for the third and final part of Josh's adventure…when he encounters some caribou and other LARGE and exciting creatures!