Wildlife of Denali National Park, Part 3
This is the third and final installment of our three part series on the wildlife of Denali National Park, written by Ursids and Bucktails alumni, Josh.  In the last portion of this blog, Josh writes about that which the park is named for: Mount Denali, as well as some final lovely specimens of wildlife. 
As we continued on our tour, we would see mostly caribou and reindeer. The difference is reindeer are actually subspecies for caribou and reindeer are usually captive while caribou are usually wild. Caribou and reindeer were actually the most we have seen in the entire tour. But since we were in Denali National Park, we could not miss the main attraction which was Mt. Denali itself. The mountain has two names now; the Native Americans called it Denali and then was named Mt. McKinley after President William McKinley and then it was recently changed back to Denali by president Obama. Mt. Denali is the highest point in all of North America, standing about 20,310 ft. which is almost as tall Mt. Everest that's over 29,000ft. Our tour guide said we were one of the lucky 30% of visitors who got to see Mt. Denali with a crystal clear view because it was usually covered in clouds.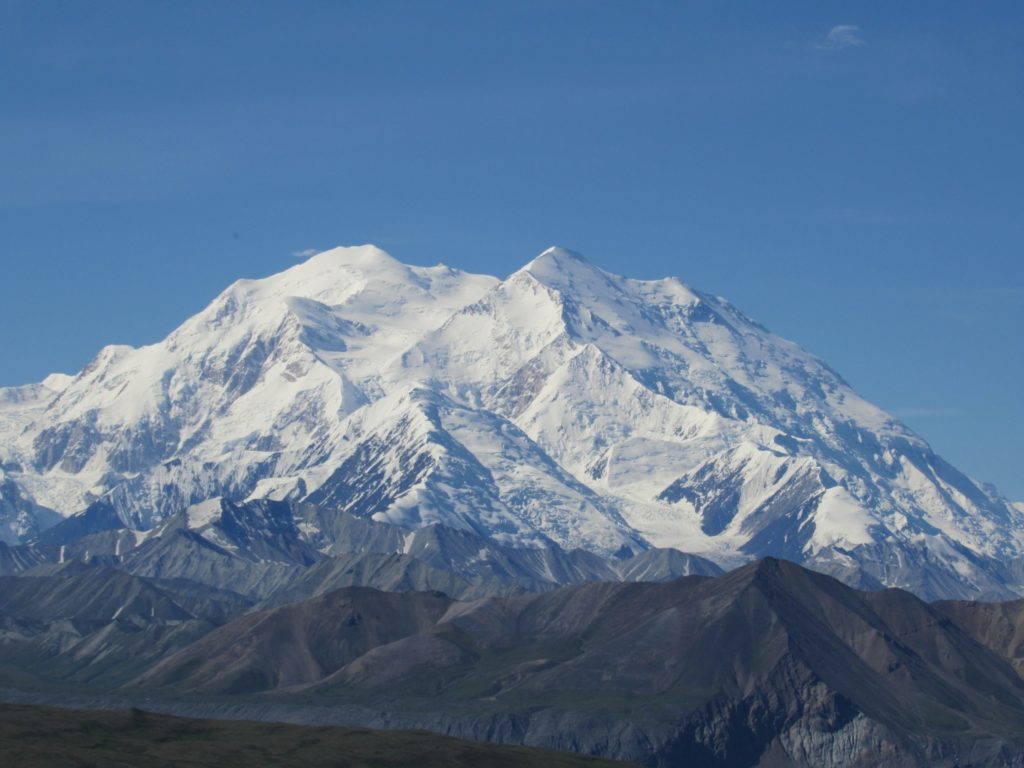 We would soon make our turn around and head back to where we were picked up but our tour was still far from over because there was still a lot of wildlife to see. We would see more Dall sheep, ground squirrels, caribou, reindeer, and even Alaska's state bird, the willow ptarmigan. We would also see a bull moose grazing in huge amount of willow. It was still growing its antlers with some velvet and it was just incredible to see a huge moose with massive antlers in the wild. We all thought we were seeing one but then another just popped out of the willow all of the sudden which amazed everyone because not only did it caught us by surprise, but seeing two fully grown bull moose grazing together is a pretty hard find.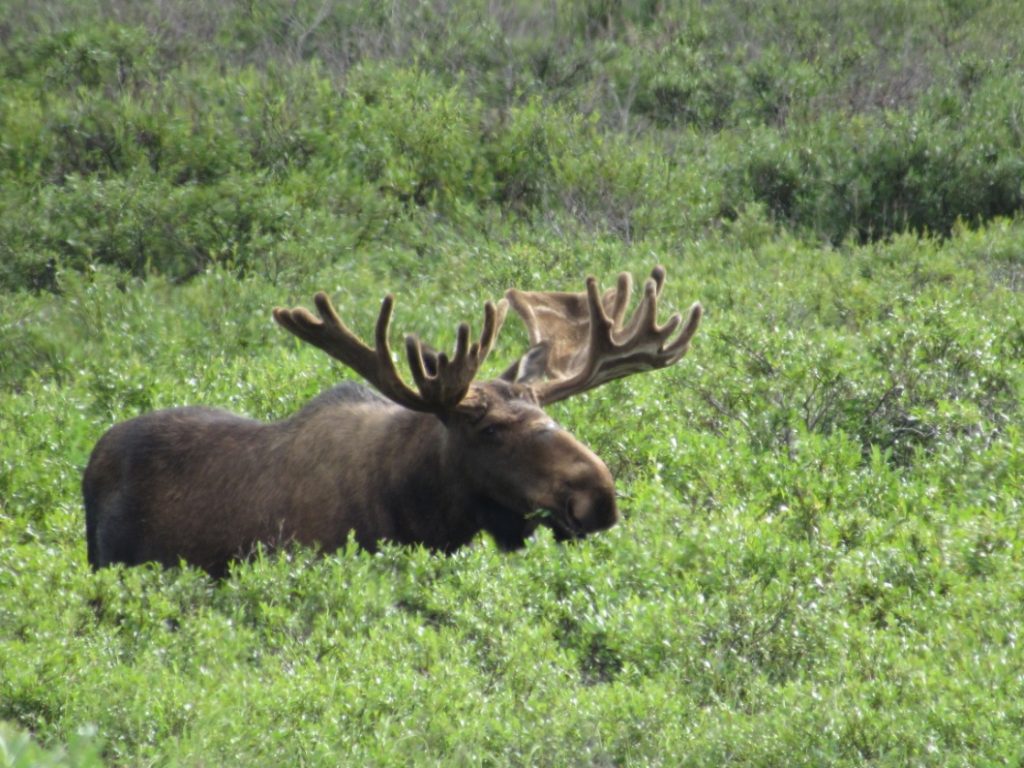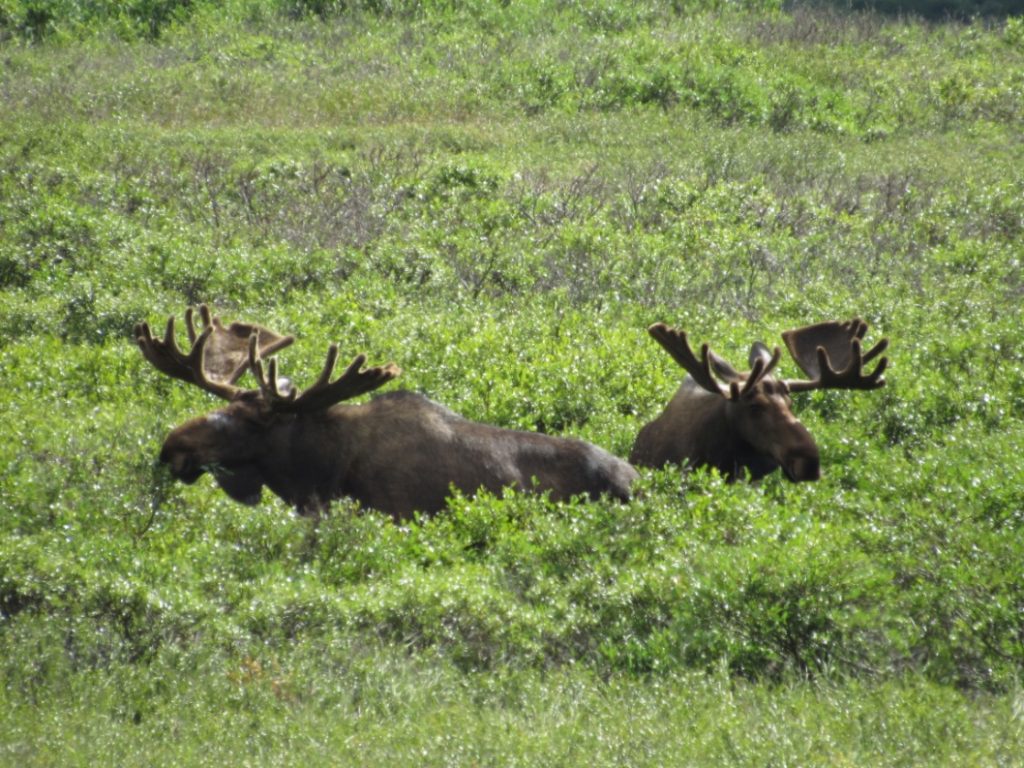 We would continue on the road and soon we would see the most unusual thing anyone has ever seen and that was a caribou and a grizzly bear grazing on vegetation together as if they don't mind who was exactly was next to who. That sighting was absolutely incredible and we would see another incredible sighting when we saw a mother grizzly bear with two cubs. Everyone was staring in awe as they watched the two cubs wrestle with each other while the mother was feeding on vegetation.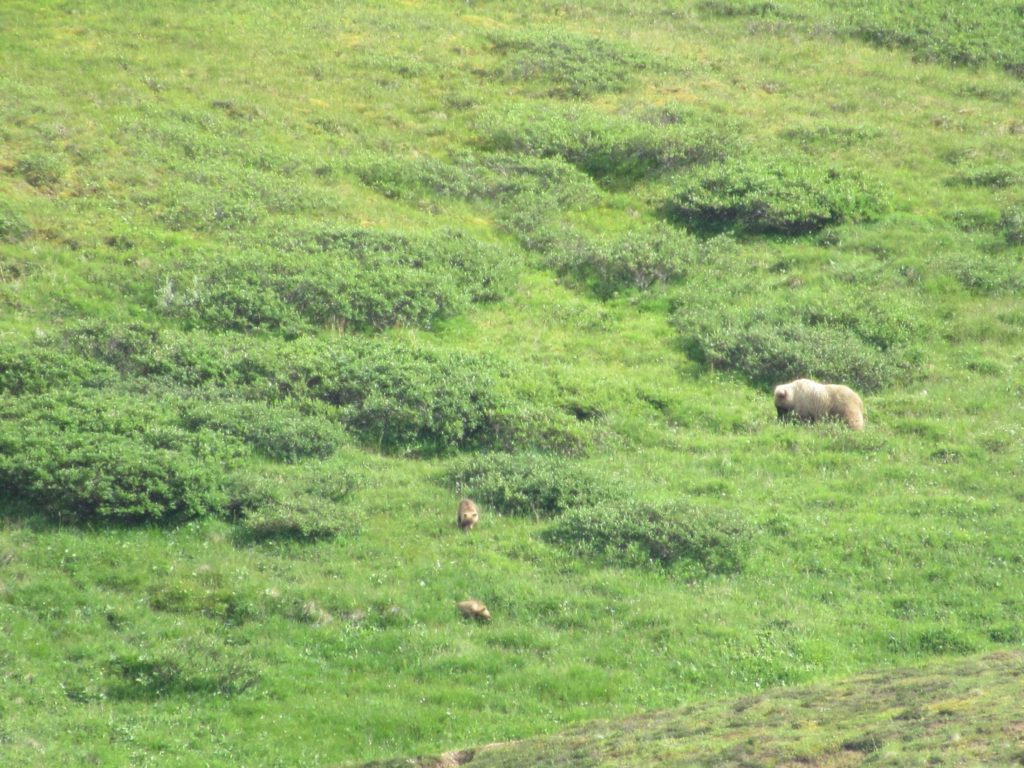 We would then see some more caribou as our tour comes to an end. This was such an awesome adventure that hardly anyone wanted it to end. Personally I wanted to see some wolverines and wolves along with all the animals we had already seen. But since wolverines are so cunning and sneaky, the odds of finding those were pretty low. Also our tour guide said that the chances of us finding wolves lowered from 20% to 6% due to overhunting which was disappointing. But we still got to see some incredible wildlife everywhere and the tour guide even said we were some of the few lucky ones who got to see this much wildlife  along with the clear view of Mt. Denali. This was the most wildlife we have seen out of our whole trip in Alaska and one our most memorable moments would always be going through Denali National Park.