Not Just Ani Old Bird
Zara is a monthly blog correspondent and Drummers alumni. This week, she recounts travelling to Florida with her family to spot the rare Groove Billed Ani; read on to hear about her unique experience!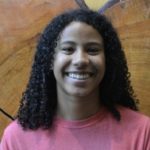 I love bird watching and my family and I have traveled all over the country to see birds, compiling quite an awesome life list. Over the years, there have been a handful of times when I have done something crazy in order to see a rare or unusual bird. My favorite example of this occurred one winter on one of my family's annual trips to Florida. While there, we heard that a Groove Billed Ani – a black, large-beaked, tropical bird in the cuckoo family – was being spotted at LaChua Trail, a state park near us. Since this bird isn't usually found any farther north than the southern tip of Texas and it would be a life bird for us, we jumped at the opportunity to see it and scheduled a day trip right away.
That day, as we approached the area where the Ani had been spotted, we saw a black bird dive into the brush. We were fairly certain that it had been our bird, but we weren't satisfied with that view, so we waited for it to reappear. We waited. And we waited. Eventually we became so hungry that we had to leave the spot for lunch. We ate a quick meal and while rushing back to the area, we saw a group of people who informed us that the Ani had resurfaced just minutes after we'd left, but hadn't been seen again since. Although we were upset that we missed it, we were hopeful that it would show itself again. So we continued waiting. Soon, the sun began to set and, feeling dejected, we left the park. We had spent ten hours looking for the Ani and our only reward was an unsatisfying, split second view of its tail.
One thing I should say about my family is we don't give up easily. So there was no way we were going to accept our defeat. A few days later, we went back to the same spot at the park and again waited there for hours. We walked up and down the trail in case the Ani had moved. We played recorded calls and attempted to fish it out. But to no avail; we'd been skunked yet again after another five hours of waiting. To make matters worse, the number of days remaining before we had to return home to Pennsylvania was becoming alarmingly few.
Our next opportunity to return and look for the bird came on the day before we were heading home. We knew it was our last chance and we were desperate to see the bird we had already committed so much time to spotting. When we arrived at the park, we picked up where we had left off and walked the trail and waited. As the hours ticked by, it seemed that we were going to leave Florida without seeing the Ani. On hour four we realized it was time to give up. Defeated, we began our trek back to the car. We had almost reached the end of the trail when some movement in the brush captured my mom's attention. Suddenly the Groove Billed Ani flew up into the open. Instead of fixing my binoculars on the bird, however, I turned to alert the rest of my family who were further down the trail. While I was doing so, the bird disappeared back into the brush again. It was a bittersweet moment; while some of my family had seen the bird fairly well, others of us, including myself, had basically missed it. And as we knew quite well by now, there was practically no hope of it reappearing any time soon.
As we turned to continue back to the car, my youngest sister excitedly called out that she had spotted the Ani again in the brush. Suddenly, the completely unexpected happened. The Ani not only resurfaced, it flew to a branch that hung directly over the trail. It sat there in the perfect evening sunlight for a solid five minutes and seemed to pose for our picture taking pleasure. Then as quickly as it had appeared, it dove back down again. If a stranger had seen my family in the moments following, he would have thought we'd just won the lottery. We jumped around, high-fiving and squealing. We had spent a total of nineteen hours over three days looking for the Ani, and just when it seemed all hope was lost, it had put on a spectacular show for us.
As nature lovers, we all go out of our way to do the things we love, whether it be fishing, hunting, hiking, plant collecting, or in my case, bird watching. My experience with the Groove Billed Ani made me realize that the nineteen hours I spent waiting were totally worth the joy I experienced upon finally seeing the bird. This will always be one of my favorite memories.