Winter Birdwatching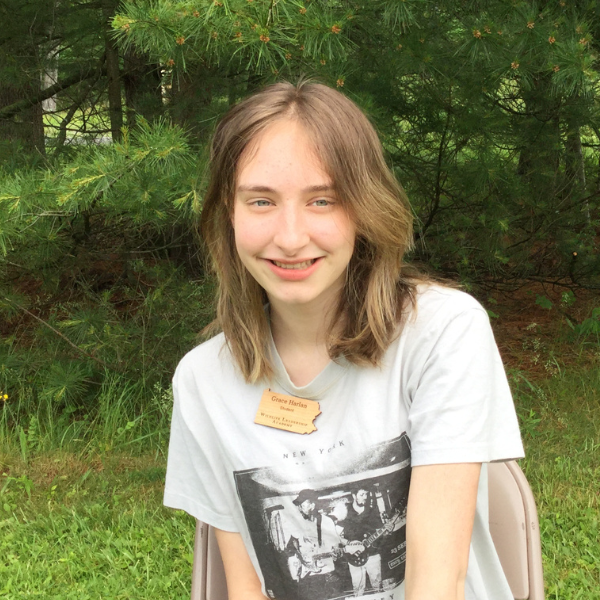 This week's blog was written by Grace H., a Bucktails alumni. Grace is interested in studying mathematics and international diplomacy. Attending the Wildlife Leadership Academy was an experience that allowed her to develop an understanding of ecology from an environmental lens.
As the days become colder and shorter in the winter months it is easy to slip out of touch with nature. However, it is still possible to value nature in Winter with minimal time spent in the cold. Since Winter is the most challenging time for animals, creating a plan to help feed the animals that benefit their ecosystem is a great way for people of all ages to observe and appreciate nature while helping living things survive through the season.
Birds are a critical part of their ecosystem. They act both as pollinators and controllers of pests making their survival important. Implementing bird feeders into one's yard or community can help protect birds through the Winter and positively influences the environment if the right precautions are taken. Preventing the spread of disease through bird feeding systems is a priority. This can be taken care of through frequent cleaning of the bird feeder itself and the seed that spills onto the ground. Food for specific species of birds should be kept in separate feeders to prevent the different species from exchanging diseases. It is also necessary to ensure deer will not interfere with the bird food. This can be accomplished by hanging the bird feeder out of reach from animals on the ground.
Bird Feeding is a low maintenance hobby that can be done with family, friends, or just the company of the birds in the area. Experimenting with how to attract the most birds can become a fun challenge and allow natural observation in nature to occur. Preserving and attracting birds near the feeders will set up many opportunities for bird watching and photographing. Buy a bird classification book, pull out some binoculars, and become a bird expert!
The photo used in this blog belongs to the author.