Winter in a Pennsylvanian Backyard
This week's blog post is written by Laurie, a Gobblers alumni and monthly blog correspondent.  She brings us her observations of her own backyard – and a window into her world of how, even though it seems like everything slows down for winter, there's a whole lot going on outdoors!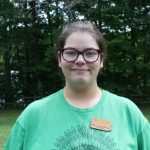 In winter we very often think of everything winding down, becoming practically dormant, waiting for the warmth of spring to arrive. Well, not everyone slows down for the winter. In winter, it seems that some of our friends that stick around really have some, fun even in the cold.
In my yard at home we have put up a few bird feeders and we have a few dogwood trees as well. We also have a creek that runs below our house and there is corn field above it. With all of these features we most definitely get some visitors.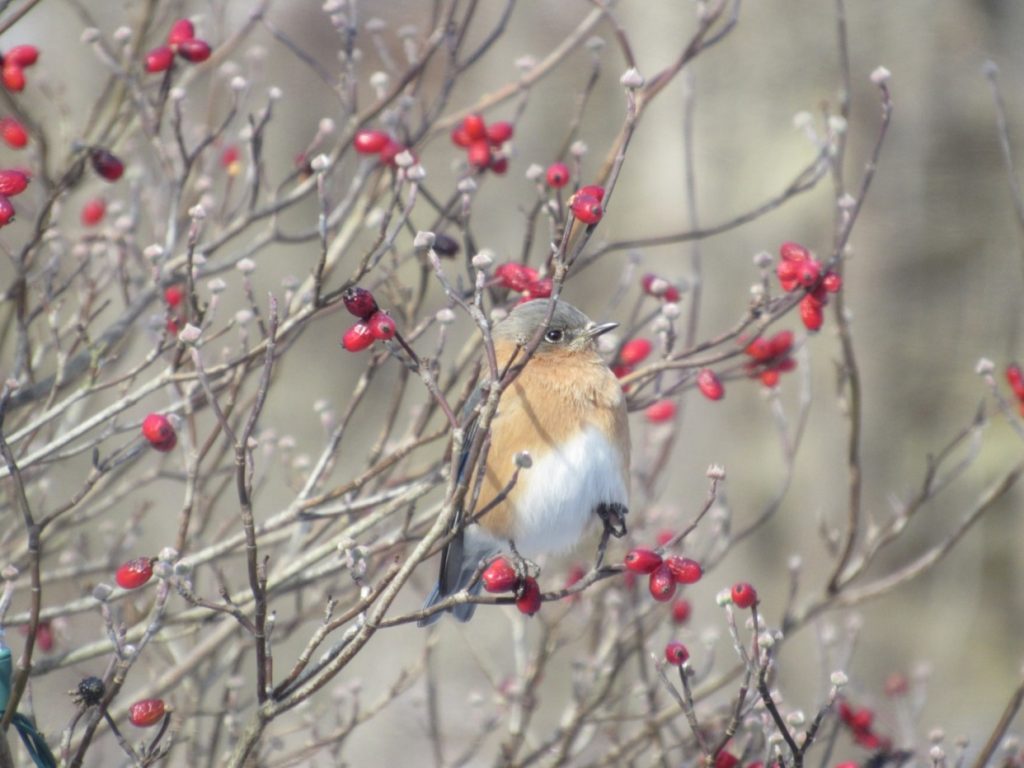 Our larger dogwood tree, bird feeders, and the creek sit below our house. I very often find myself sitting in my living room watching out the window for birds and any other visitors that may come by! With the cold weather we have many birds that come by and pick up a snack in the tree or a meal at the feeders. We very often see Juncos coming in to snack.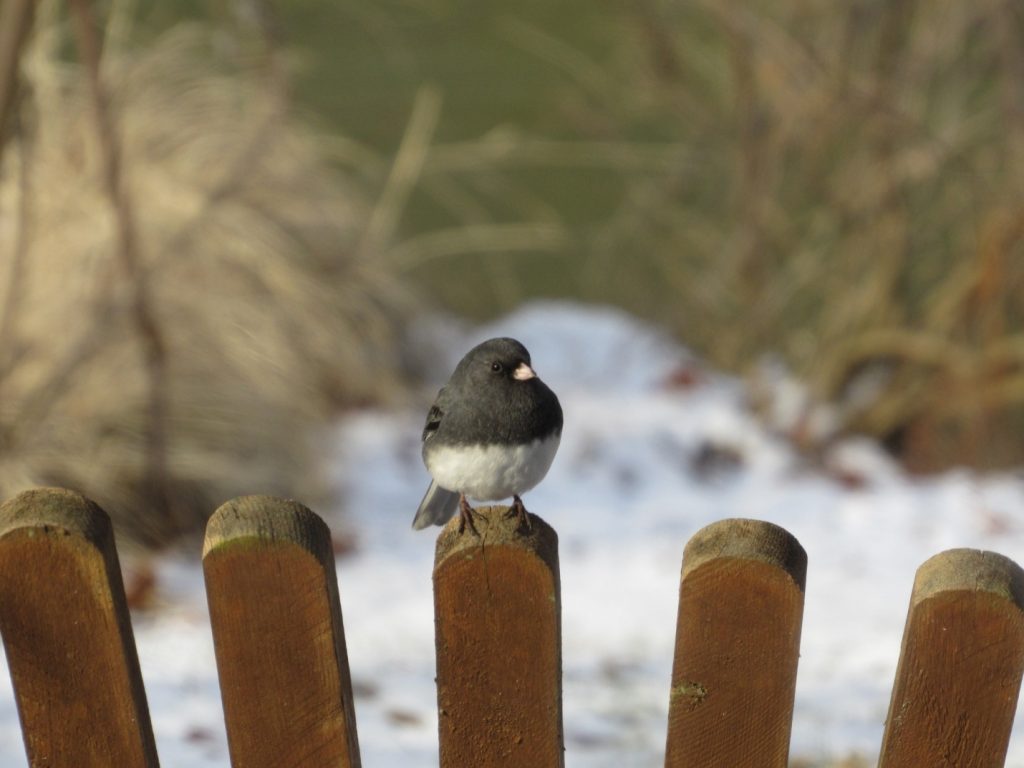 We have even seen a few Flickers! Most recently we had four bluebirds flitting around between the two trees and we had a few Cardinals at the feeders.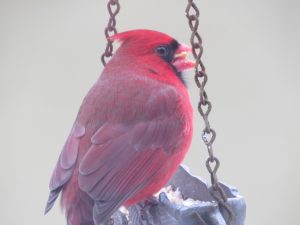 We also will very often see squirrels in the tree, flicking their tails, eating the berries. On Christmas day we had four squirrels in the tree, I guess they were having a Christmas feast!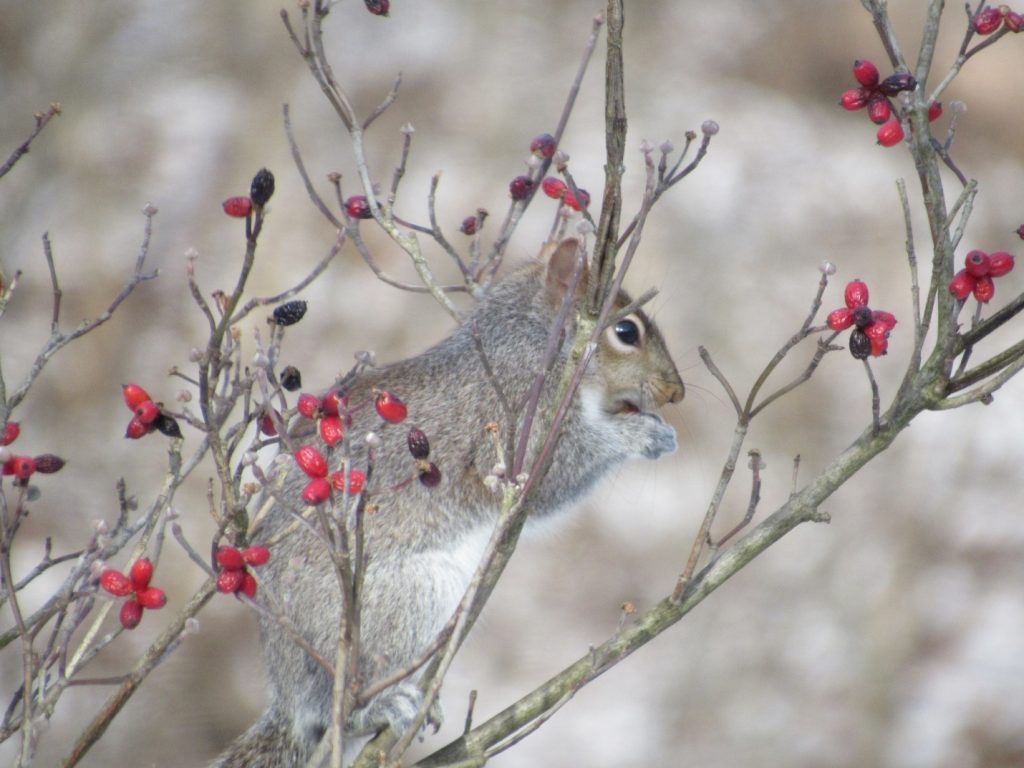 In the cornfield above the house we most often see a small herd of whitetail deer. The deer will walk into the field and munch on whatever they can find. They will also play with one another and chase each other around the field. In the creek below the house we often will see Geese and Mallards. It is incredible that the animals are built to withstand the cold, especially the cold water!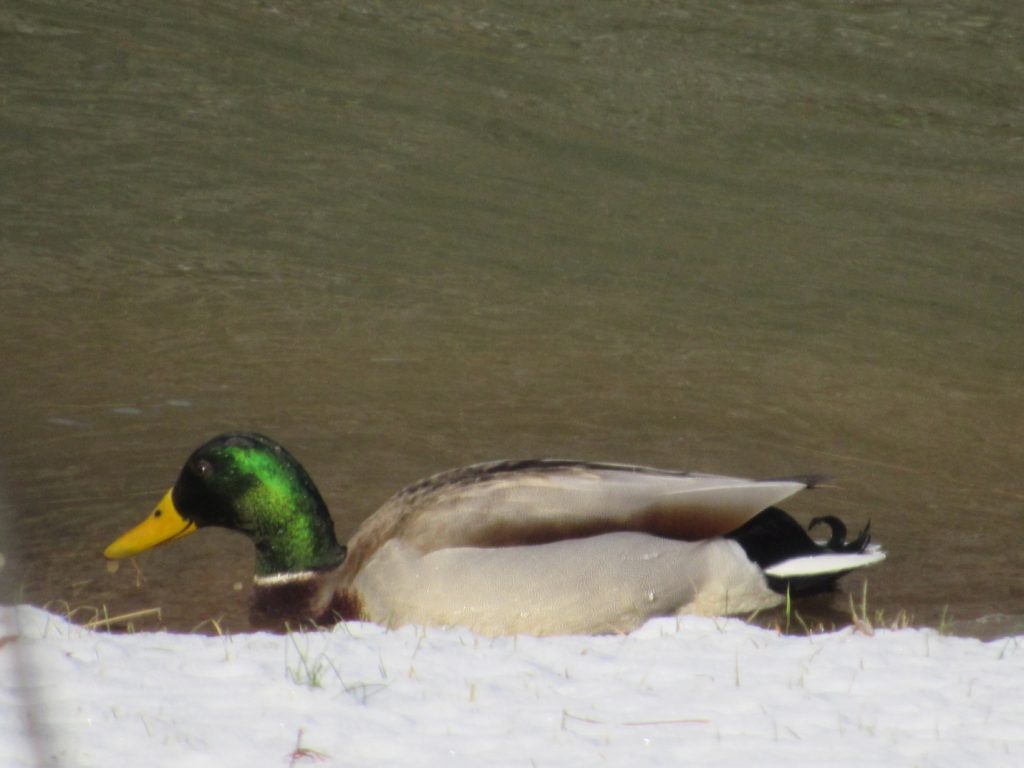 Even though it seems that things slow down somewhat in the cold of winter, there is always something incredible to see! So take a look outside, there is a whole world of wonder to be found!