Winter Wilderness Survival Tips: Staying Safe in Nature
This week's blog post is written by Cavan B., a Brookies alumni. He outlines winter wilderness safety to make sure people are taking the proper precautions when heading on winter outdoor adventures!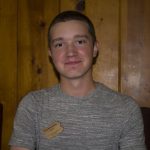 When you're out in the wilderness, whether it's for hunting, hiking, or just taking a walk, there are certain steps you should take. During the winter the wilderness can be a very dangerous and scary place. Cold temperatures will wear the body down even faster, because it is so busy keeping warm that it ignores other functions that keep it healthy. Nature lovers risk hypothermia if not equipped with the correct supplies, but with the proper knowledge, explorers can make the dangers dissipate.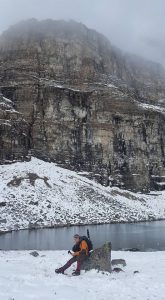 Here are some tips on how to stay safe:
1. Tell at least two people when you are going out, what you plan on doing, and where you plan on being. If you get lost, this information can save your life.
2. Dress warmly, including footwear. This includes a winter jacket, warm hat, gloves, and boots. Dress in layers and in colors that are easy to spot. Bring sunglasses to, not only protect your eyes, but to prevent snow blindness. Glove and boot warmers are not necessities, but will make your trip a lot more comfortable.
3. Bring enough food and water. Plan to pack double the nutrition that you would need for your planned trip. Cold, harsh temperatures require your body to use more energy and, in case of an emergency, you'll have extra supplies.
4. Pack a battery powered GPS. With snow covering the ground, using land marks will be harder. However, if you cannot obtain a GPS try to use the top of trees to guide you as any significant details that stand out can help.
5. Carry a two-way radio for emergency situations. If you get hurt or lost, you can call for help. Most handheld radios also have weather forecasts for the area.
6. Remember to bring your charged cellphone and extra battery support. Don't replace the radio for the cellphone. Radios are more reliable in emergency situations.
7. Bring along basic first aid items. These will vary according to the type of outdoor activity you're participating in, but they are incredibly important in an emergency!
8. Don't forget the hiking basics: Flashlight and batteries, map/compass, matches/fire starter, pocket knife, rain gear, sun protection packed in brightly colored stuff sacks to find them quickly.
And as americanhiking.org says, being out in the wilderness during winter can be fun as long as you're equipped with the proper knowledge and supplies. So, put down that Xbox controller and enjoy nature in its winter form!
Please note that extreme or prolonged adventures may require training and equipment not provided in the list above. Be sure to do your research before heading out into the wilderness.
For more information go to these provided links:
Thank you to Mr. Peter Bakus for his vast canon of knowledge in survival training and winter weather wilderness exploration, and permission to use his photo traversing Banff National Park, located in the Canadian Rockies.
---
Feature Image by Joshua, original photo can be found by clicking here.