December Student of the Month – Gabriel R.
Gabriel, one of this year's Ursids students, is our Featured Outreach Student for December.  He has conducted a variety of outreach projects, including blog posts, nature photos, participating in the Pay It Forward campaign, and publishing original written articles.
Gabriel has also done some outstanding work engaging in youth education, getting younger students involved with interactive activities. One such activity, Gabe created a new trifold display with a picture of the types of bears in the world.  He had a group of younger students choose their favorite type of bear and draw it – you can see their creative artwork below: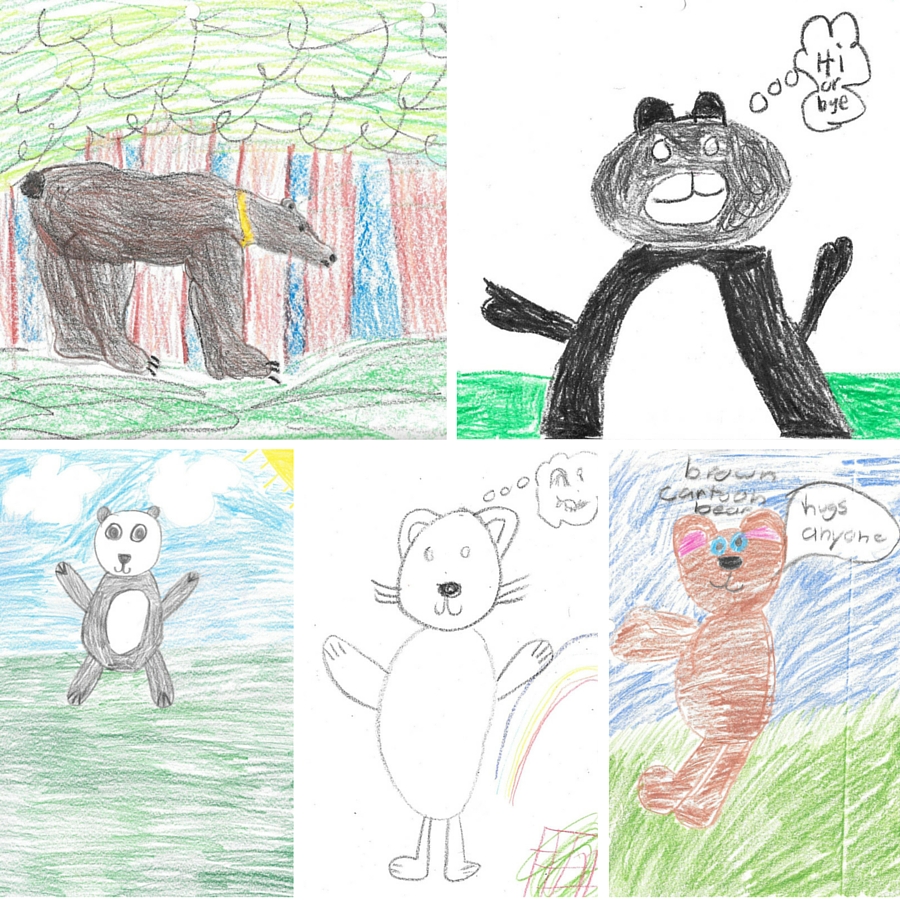 He also gave a presentation to a group of girl scouts about the reproductive cycle of the black bear, teaching them all about how a bear grows from birth to adulthood.  This presentation helped the girls work towards completing their Bronze Award requirements.
Gabe has been tirelessly helping with the student driven Pay-It-Forward fundraising campaign, getting friends and family involved, and is very close to hitting his goal of $1,000 to Pay It Forward and help supply next summer's class of students with the items they need for field school.  It is an inspiration to see Gabe's dedication to helping ensure that future students have the necessary materials and equipment to experience field school the same way he did.  Amazing work!!
Gabriel had an interview published in The Villager newspaper, and has written two excellent blog posts, one about the Nile Hippo (Click Here to read it!) and one about the Baobab tree (Click Here to read it!).  Gabriel is working hard to excel in his outreach, and he is certainly an excellent Conservation Ambassador.  We are looking forward to seeing what other amazing projects he completes in the coming months!