February Student of the Month – Zara M.
February's student of the month is Zara Moss, a Drummers alumni and definite bird enthusiast.  She has been working hard to fill her outreach record book- Zara submitted her record book for the Early Bird deadline, and gave us a peek into her busy life, to see what she has been up to since field school.
Zara wrote a fantastic article and submitted it for one of our calls for newsletter articles, and has also been a consistent and excellent contributor to our NextGen youth blog as a Monthly Blog Correspondent.  You can check out her blogs on the Groove Billed Ani by clicking here, and on the Adverse effects of Climate Change on Bird Phenology by clicking here.  She has also written and submitted pieces to her local newspapers.
Zara has also been a dedicated volunteer at the Powdermill Nature Reserve bird banding station.  As of her record book submission, she had clocked in 48 hours as a volunteer bander!  You can see photos of here here below, banding birds and helping to enter data into their computer system, which lets the banders track and monitor the birds.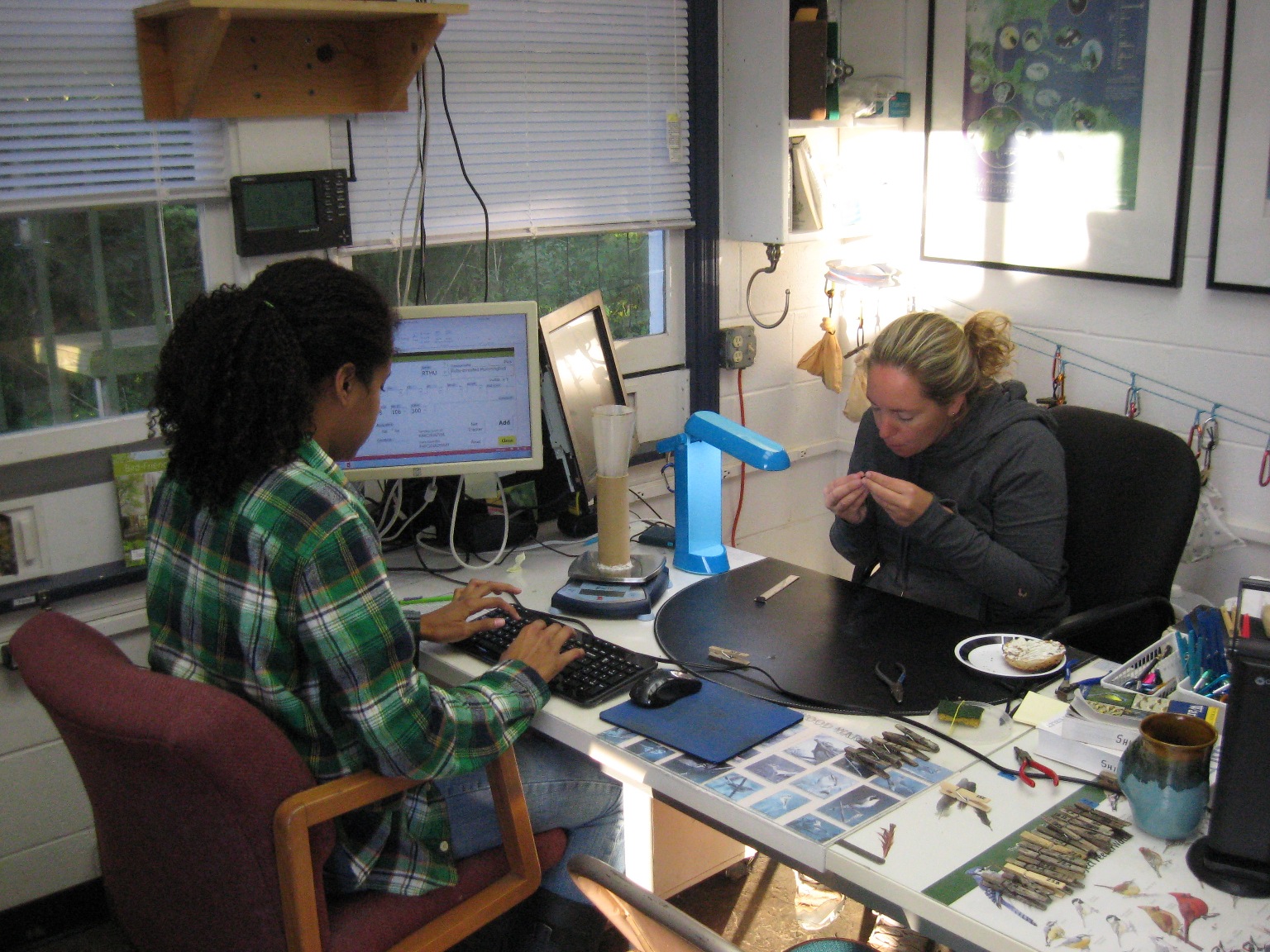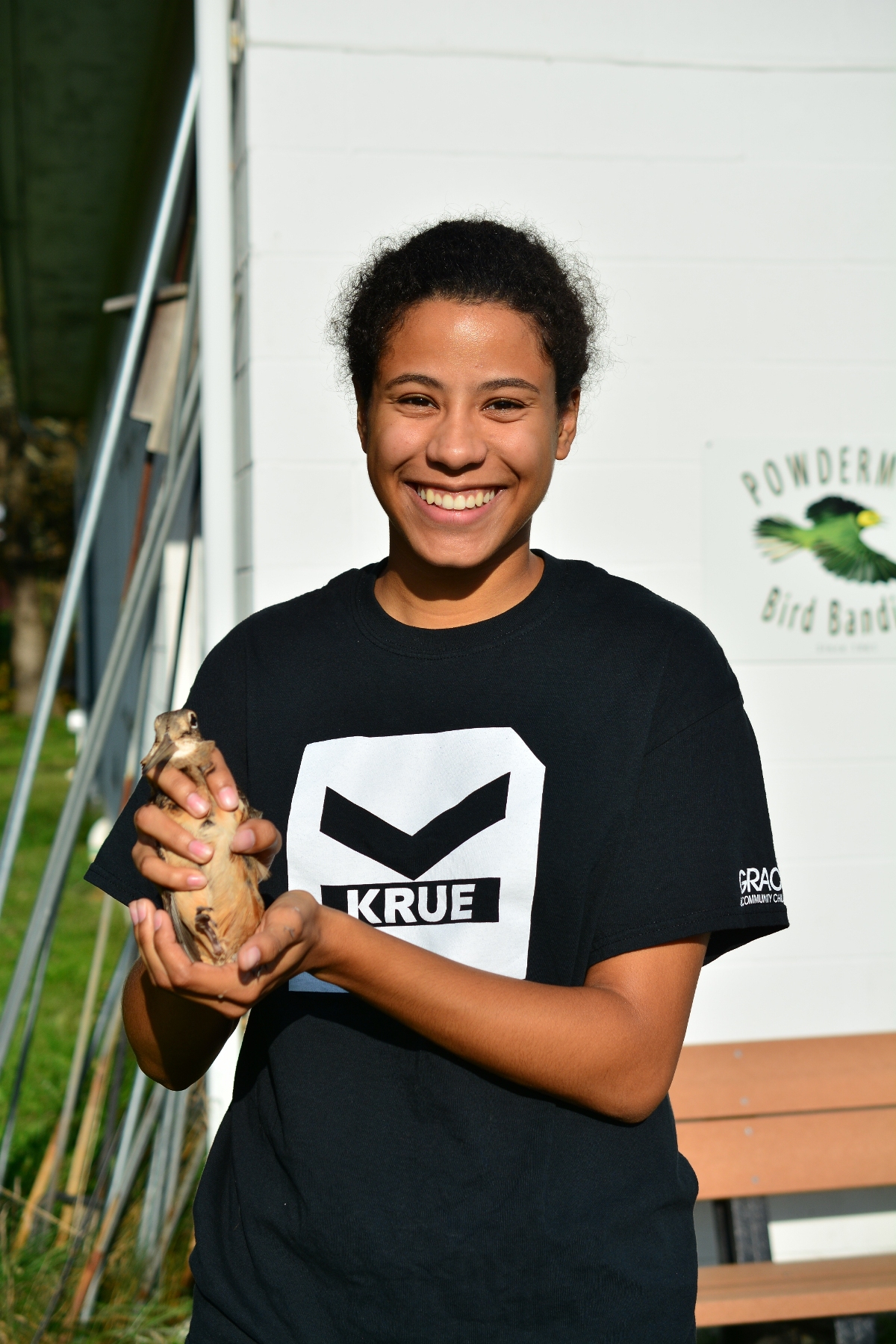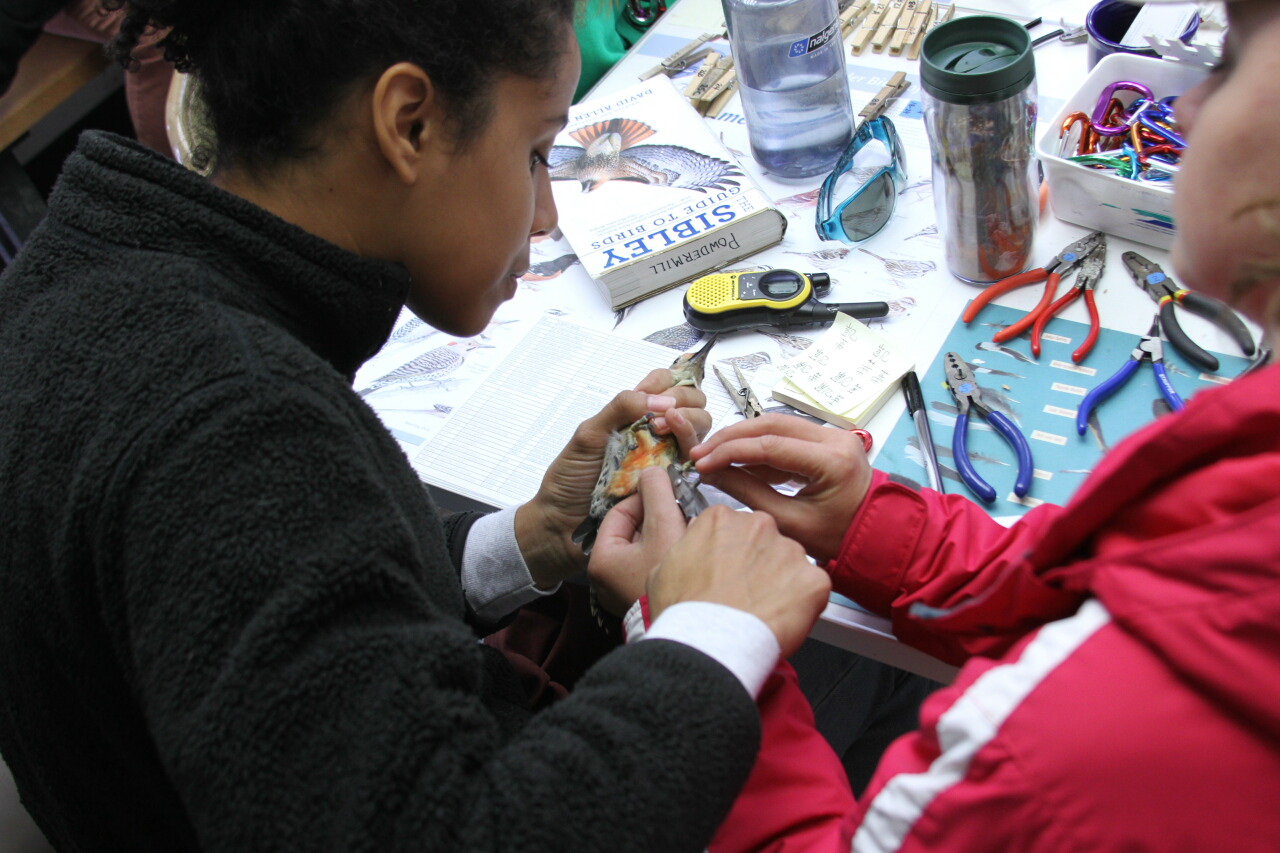 Zara has done an amazing job reaching out to her community to share the information she learned at field school and truly working as a Conservation Ambassador.  We are proud of all her hard work, and know she will continue to engage her community in the future.  Fantastic job, Zara!