Fishing and Friends: A Look at the Skills and Relationships the Wildlife Leadership Academy Fosters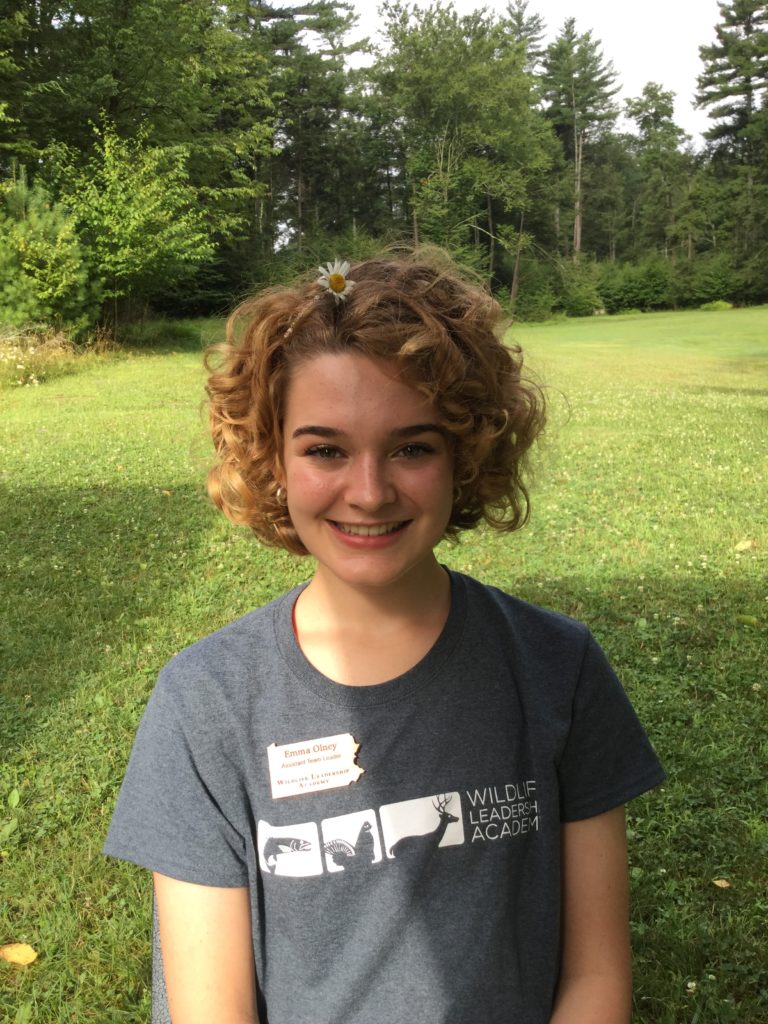 This week's blog was written by Emma O., a Drummers alumni. She writes about her experience learning how to fish with two of her friends from field school.
Studying nature can be fascinating, whether it be by investigating migratory patterns of birds; by reviewing tree species' characteristics; or by analyzing the impact of invasive species on ecosystems. However, I believe that no research is as valuable as entering nature and experiencing these concepts hands-on. Before I first participated in the Wildlife Leadership Academy in the Summer of 2018, my experience with nature was mostly based on study and research with programs like Envirothon; however, upon working with the Wildlife Leadership Academy for two years, I have been able to gain much outdoor experience to further enrich my understanding of the natural world.
The main way that I have been able to participate in more outdoor activities was by learning through friends that I have made at Field School. I met Payton Miller and Wulfgar Ramsey at the 2018 Drummers Field School, and we quickly became friends. Upon returning to the 2019 Drummers Field School as Assistant Team Leaders and Academy Support Staff, respectively, we became even closer! They have been of great help to me in learning about outdoor sports and activities.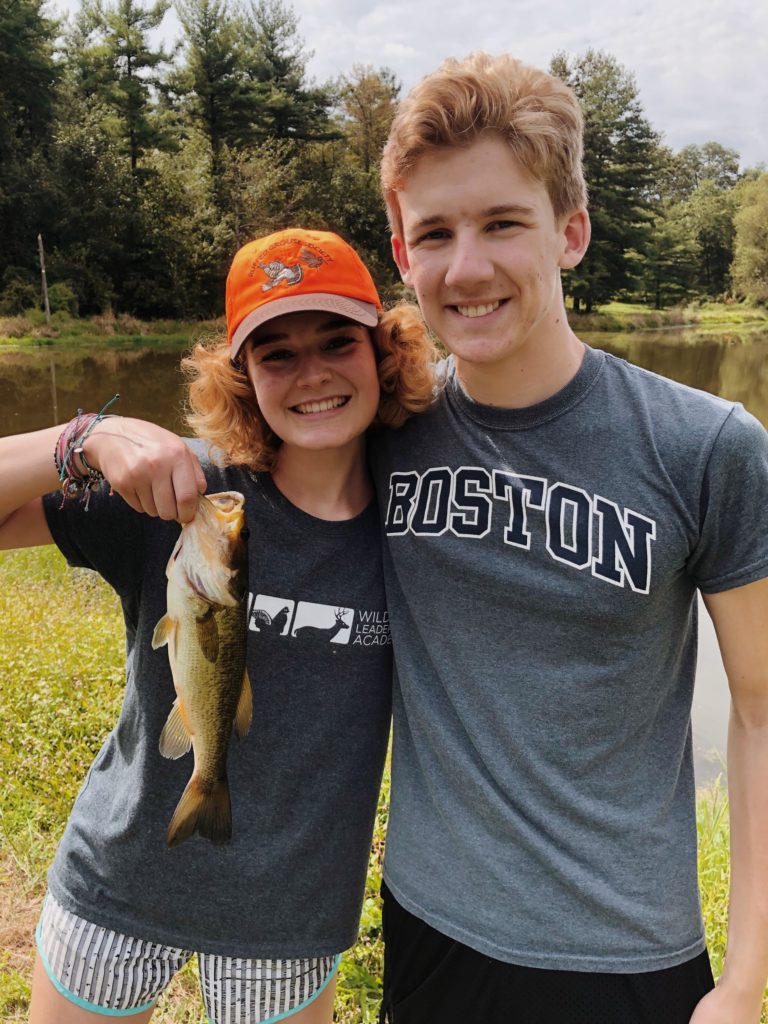 I have always been curious about fishing, as many people in outdoors programs that I participate in (such as Envirothon, Nixon County Park internships, and, of course, the Wildlife Leadership Academy) are extremely involved with this sport. However, no one in my family or friend group fishes, so I have never had the opportunity to learn. However, this inexperience changed through connections I made at the Wildlife Leadership Academy!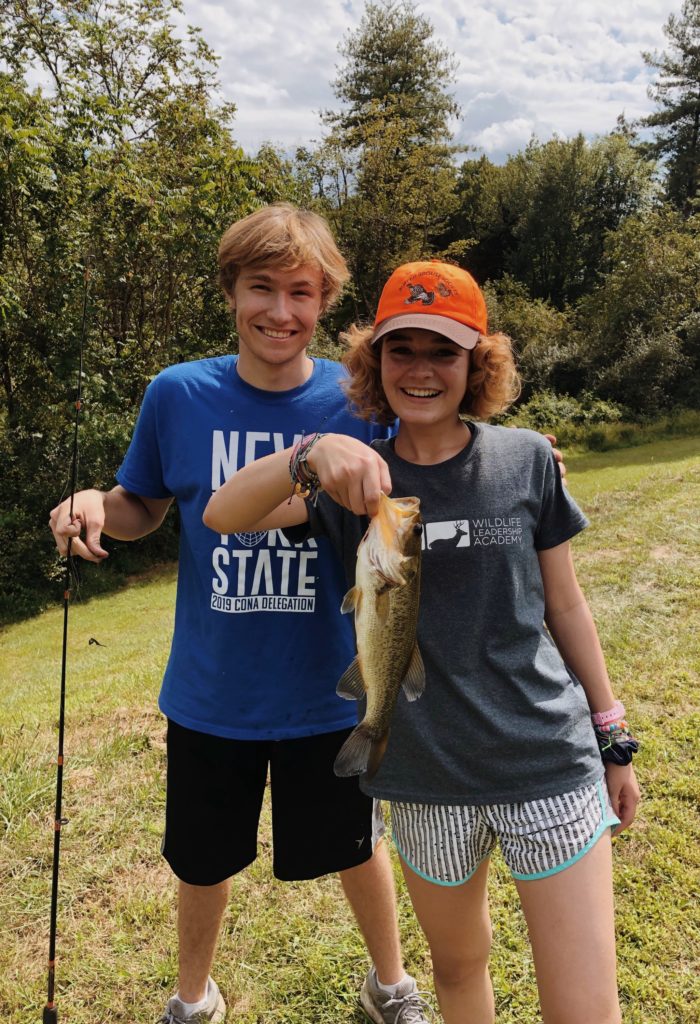 Payton and Wulfgar agreed to teach me how to fish, so we met up at Camp Kirchenwald one September Sunday. The lake we chose was gorgeous–the golden autumnal sun had just started to touch the leaves of the Tulip Poplars, Red Maples, and Oak species that lined the water, creating hints of cherry red and sunny yellow on their surfaces. Swallowtail Butterflies and Honeybees swarmed the swaths of Mint that congregated by the banks of the lake, adding to the delightful scene before us. When we arrived, I remember thinking to myself, I would be perfectly happy if I did not catch a fish today. I am content just being in this peaceful place!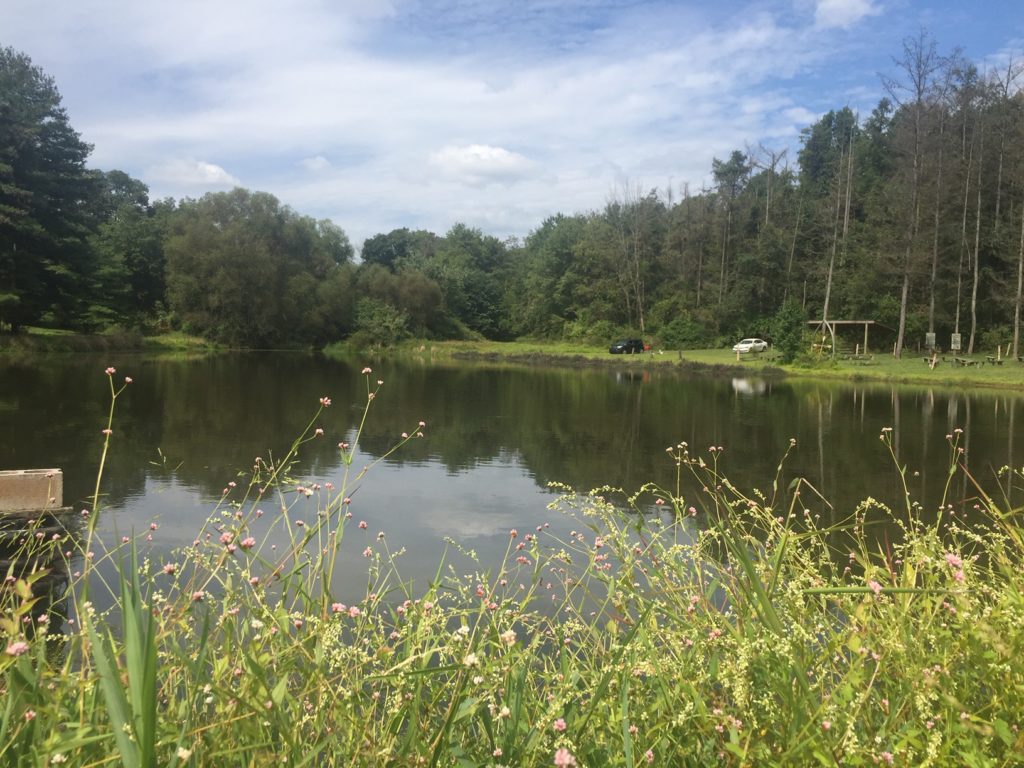 The first task that awaited me was setting up my fishing pole; I did not realize how tricky this process can be for a beginner! I began to get the feel of my pole by learning how to put the parts together, how to extend it, and how to collapse it. Then, I threaded my pole with the fishing line and I attached the lure, learning knots such as the Improved Clinch Knot and the Palomar Knot along the way.
Once the fishing pole was completely set up, it was time to cast the line into the lake! One component of fishing that I learned during this process was how important casting your line is; it truly sets you up for success! Personally, I found that casting it far away from me was the most helpful, as it gave the fish more time to bite on the lure before I fully reeled the line in. I cast my line many times without luck in the beginning, but it definitely gave me more experience about how the process works.
Another aspect of fishing that I did not expect to learn was how important it is to find a rod that works best for you, as there are many different weights, lengths, and handle styles that are available. For example, my rod has a wooden handle and is long and heavy, while Wulfgar's rod has a metal handle and is long and light. It was interesting to see how different styles can affect one's fishing success!
After a few hours of casting, waiting, reeling in, and recasting my line (along with endless conversation and laughs with my friends), I finally felt a small tug on my line. Excited, eager, I quickly started to reel the line in. Once I began this process, the fish on the line began resisting and flopping about, making it extremely difficult to pull out of the water. With the help of Payton and Wulfgar, I managed to get the fish–a fair-sized Largemouth Bass–out of the water and unhooked. It was a beautiful creature, with olive-colored scales that glinted golden when the sun hit them; large dark eyes like buttons, and a strong protruding jaw. Holding the bass, it was so amazing to look down into its mouth and see its gills working.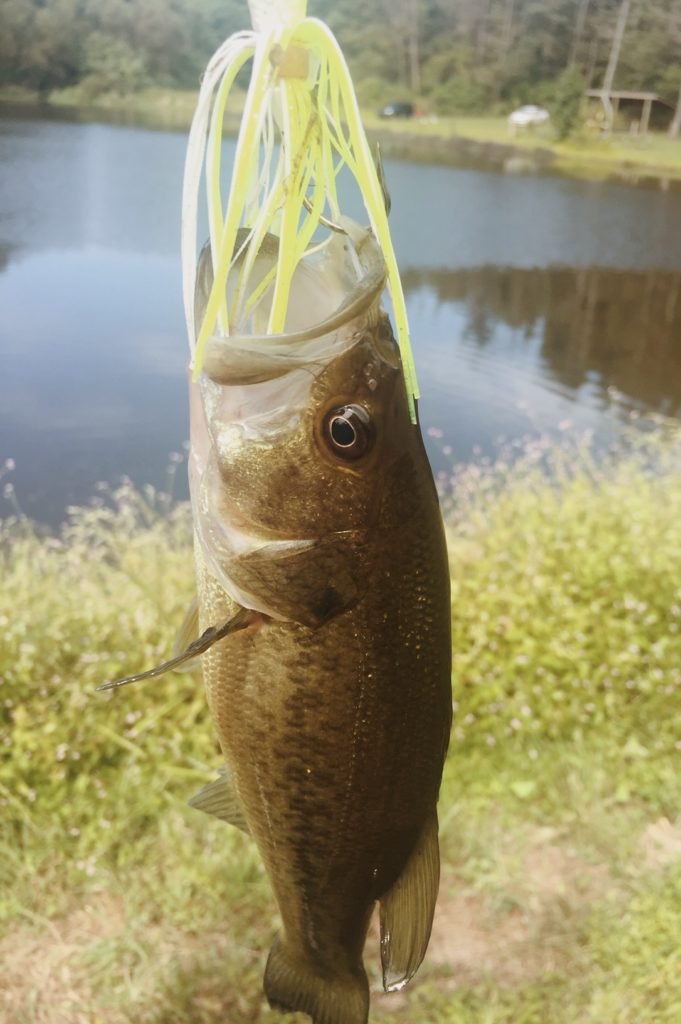 Overall, I had a wonderful and educational experience learning to fish this September. It allowed me to combine my knowledge of aquatic species that I have learned from Envirothon and the Wildlife Leadership Academy with real-life encounters, deepening my understanding of the subject. Additionally, I am truly thankful for the connections I have made over my two years working with the Wildlife Leadership Academy that has allowed me to learn new skills, like fishing, from alumni. One of the most important lessons that I have learned throughout my time with the Wildlife Leadership Academy is that Field School is a special place not only to make new friendships but also an excellent place to glean environmental information and skills from your knowledgeable peers!
The photos used in this blog belong to the author.