Memories That Last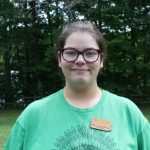 This weeks blog post is by Laurie E., a Gobblers Alumni! She writes about how her families love of fishing has led her to a lifelong passion for conservation.
I always have to laugh when I think about one of my earliest memories of fishing. I can recall a time at five years old when my dad took me to the pond by my house and I was fishing with a small spincast reel. My dad had told me that whenever I had a fish biting at the bait to call him over and he would help me to set the hook. Not long after, I had a fish nibbling at the worm at the end of my line. I called my dad over to me and he tried to set the hook to no avail. We lost the fish. This happened several times, and after around the fifth time this occurred, I was fed up. I said to myself, you know what, maybe I can do this myself. The next time my dad looked over at me, there I was fish in hand, beaming ear to ear.
My family and I have always enjoyed fishing and taking our pontoon out on the river. It has become a staple in our summer vacations, and I couldn't imagine not being able to go out on the water. One of my favorite activities is taking the pontoon out to go tubing on the Allegheny. We always have a wonderful time and have some great laughs. We also try to go to Moraine State Park at least once a year to get on the lake with our kayaks and fishing rods, but love just paddling around. I've always enjoyed being able to just paddle along and enjoy the outdoors from the view of my kayak.

Something that I did for the first time this year is steelhead fishing. We packed up our rods and reels and headed to Erie for the day in an attempt to catch some steelhead. We didn't catch anything, but I developed a love for it. Something that I did not know until my dad took me fly fishing was that steelhead fish are actually rainbow trout.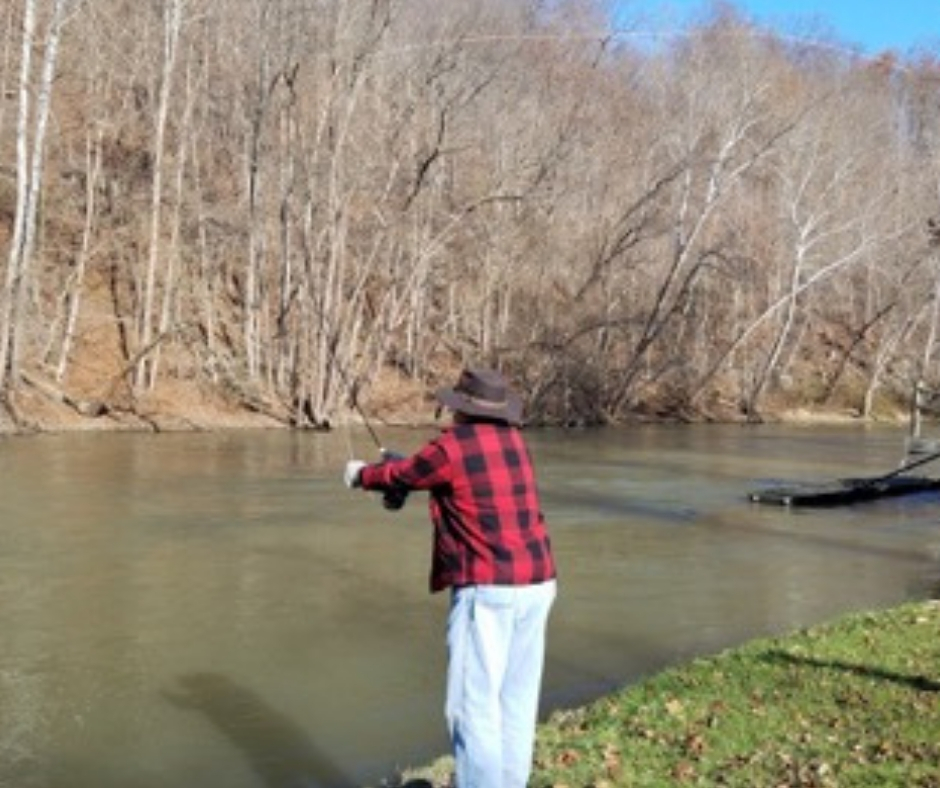 I'm very excited to try fly fishing too. My dad has been interested in fly fishing for many years, and recently he took me to the creek in front of our house and taught me how to fly fish. It was a great experience and I can't wait to go fishing with the fly fishing equipment that I've gotten.
Fishing and boating have always been special to me, but within the past few years, they have become even more important.
I want to pursue a career in conservation, and fishing and boating play a very important role in that. I hope that I can continue to go fishing and boating with my family for many years to come and that maybe one day I can help to make a positive impact. In the end, being able to go fishing and boating has helped me to grow and develop a love for the outdoors that will last a lifetime.
All photos in this blog were taken by the author.