Wildlife Society Conclave & Tour of Penn State Deer Pens
Conservation is a state of harmony between men and land. – Aldo Leopold
At the Wildlife Society Conclave, you will have the unique opportunity to network with professionals and college students, and experience a professional conference firsthand.  The conference is April 16, 2016, and will be held at the Ramada Inn at State College, PA.
We will first meet at the Penn State Deer Pens, where we will get a personal tour of the facility and get to view their deer herd.  Don Wagner, whom the Bucktails students met at camp, usually guides us on our tour, and gives the history of the herd, and we get to see many antlers from over the years, including some very impressive racks!  You'll learn all about how they keep the heard safe and healthy, and about how breeding a captive deer herd works.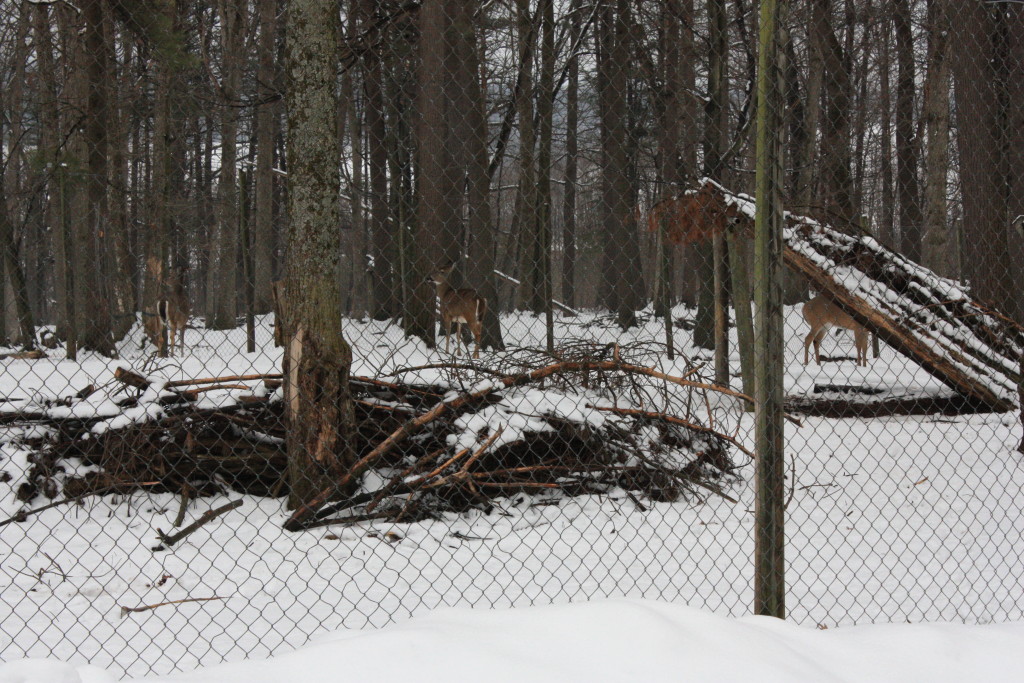 After the tour, we proceed to the Ramada, where you will have the opportunity to put your trifolds on display.  We first eat lunch, and then set up your tri-fold displays.  During a question/answer period, professionals and students from the conference are free to speak with you about your trifolds and ask you questions.  They love hearing about your topics and about your experience at field school!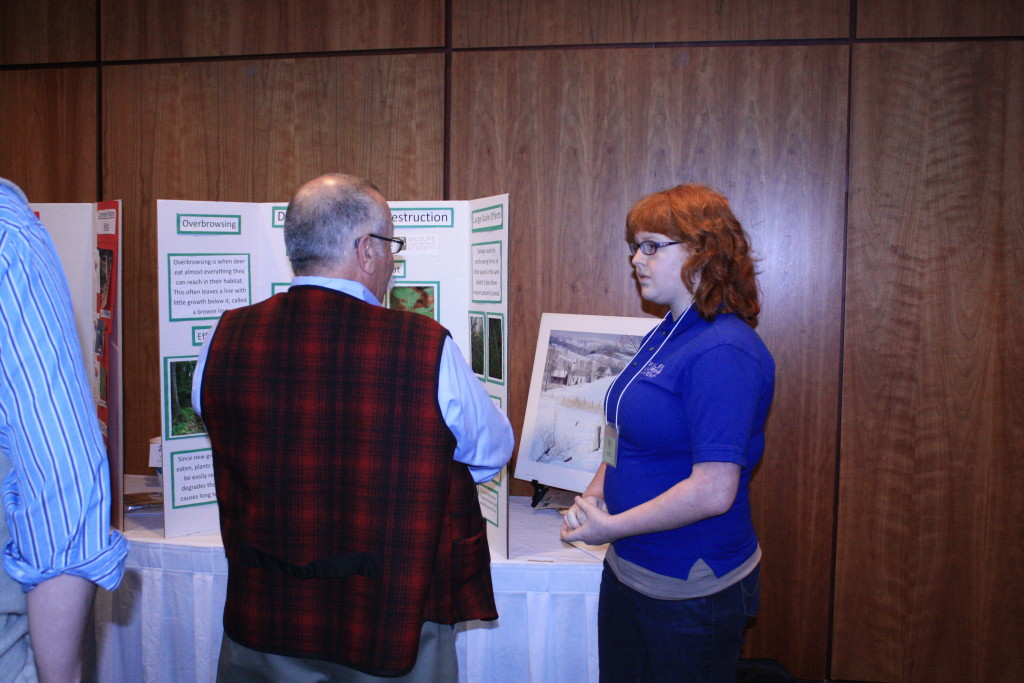 After everyone is done chatting with you, we will have some time to attend the research presentations – this is where you get to experience current research and see what's going on in the world of wildlife research right now!  You'll learn about current technology being used in the field, research being conducted in wildlife conservation, and more.
All you have to do to snag an invite to this awesome experience is send me your record book with at least ONE outreach project in it by the Early Bird Deadline – November 15th.  If you have any questions, you can call/text me at (570) 939-5109, or email me at kcassidy@wildlifeleadershipacademy.org.
-Katie