Winter in Ohiopyle
 This week's blog post is written by Peter L., an Ursids, Drummers, and Gobblers alumni and monthly blog correspondent! He writes about the amazing Ohiopyle State Park!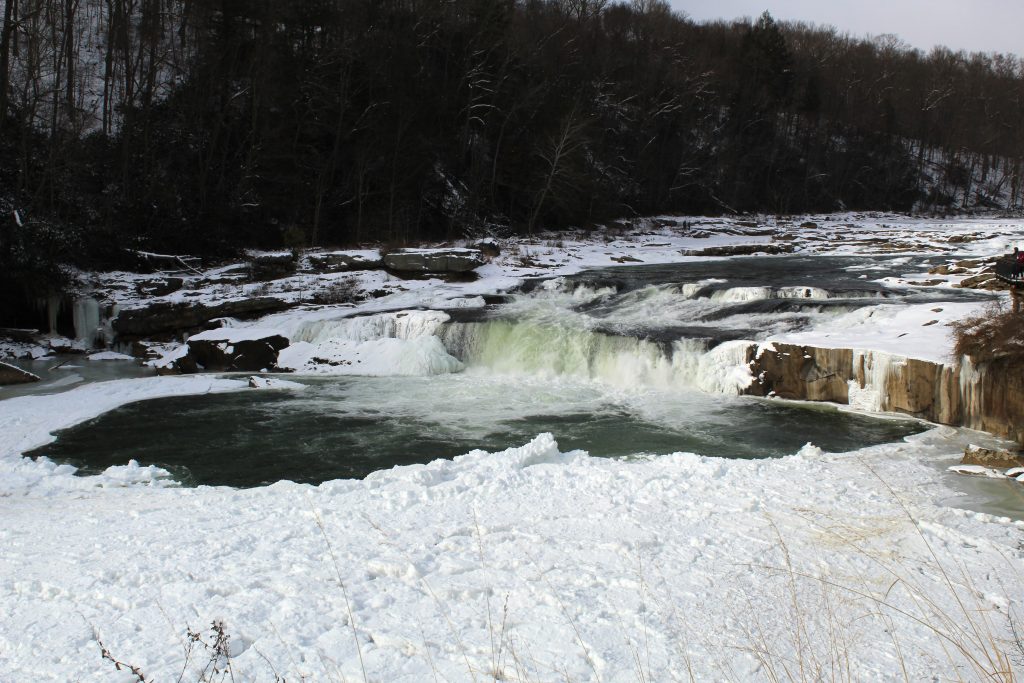 Ohiopyle Falls and the frozen Youghiogheny River on a Cold January Afternoon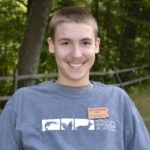 Although Ohiopyle State Park is often known for summer activities, such as whitewater rafting, biking, and fishing, it is just as beautiful in the wintertime. Boasting 33.9 miles of cross-country ski trails, 15.9 miles of snowmobile trails, and 79 miles of trails where you can hike or snowshoe, Ohiopyle State Park has as many recreation activities in the winter as in the summer. There is also a large hill on Sugarloaf Road that is maintained for sledding, complete with a warming shed and fire ring. There is an annual Winterfest hosted by the Friends of Ohiopyle in early February that has activities like sleigh rides, snowshoeing, cross-country skiing, igloo building, and other fun events. Additionally, there are many places to view winter scenery, including 4 different waterfalls that provide splendid views and great picture-taking opportunities when artic air settles in.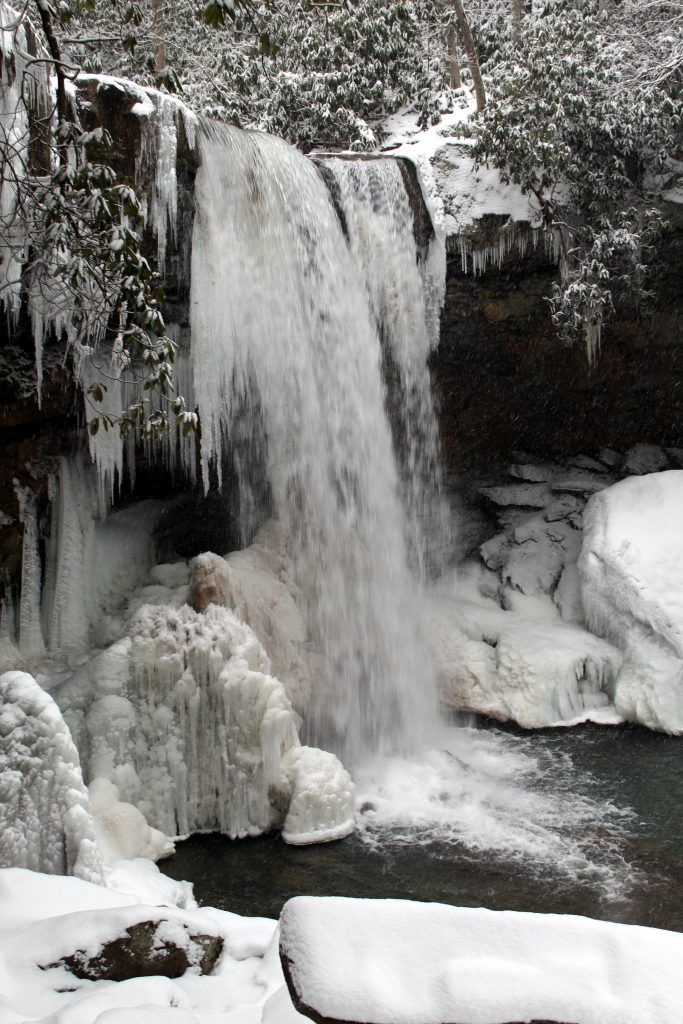 Cucumber Falls, pictured above, is a 30-foot waterfall on Cucumber Run. Sometimes the falls will freeze into a solid column of ice, at which point ambitious rock climbers can climb to the top of the falls.
Remarkably, in the summer time, daring kayakers will kayak off the top of these same falls. Another waterfall is on the popular trout stream Meadow Run. Known as the Cascades, it consists of a series of small waterfalls in close succession. Two different sets of small, yet striking, waterfalls are located on Jonathan Run, and are known as Upper and Lower Jonathan Run Falls. Unfortunately, I do not have any pictures of these falls.
Most of the streams in Ohiopyle freeze over in the winter, and even if you cannot get to the waterfalls, there are often neat ice formations elsewhere. As shown in my first picture, the Youghiogheny River usually freezes over completely at least once every winter, except right below the Falls where the turbulence keeps the water from freezing. Icicle formations are very common on the rock faces in Ohiopyle, and can be quite stunning when the sun hits them just right. The Rhododendrons and Hemlocks that grow next the streams and the river add to the beauty by providing a little greenery when everything else is frozen.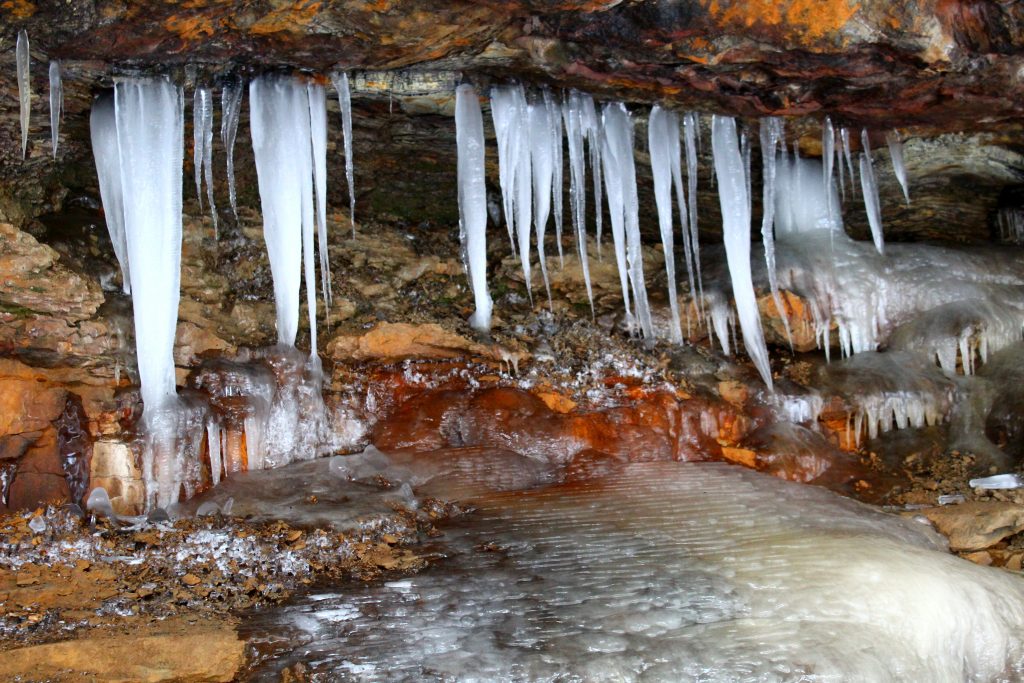 Even if you do not live near Ohiopyle State Park, I encourage you to go out and explore your local parks and waterways. I am sure that you can find some beautiful ice formations to look at and take pictures. However, you have to be careful—the same ice that is so pretty is also slippery!