Falling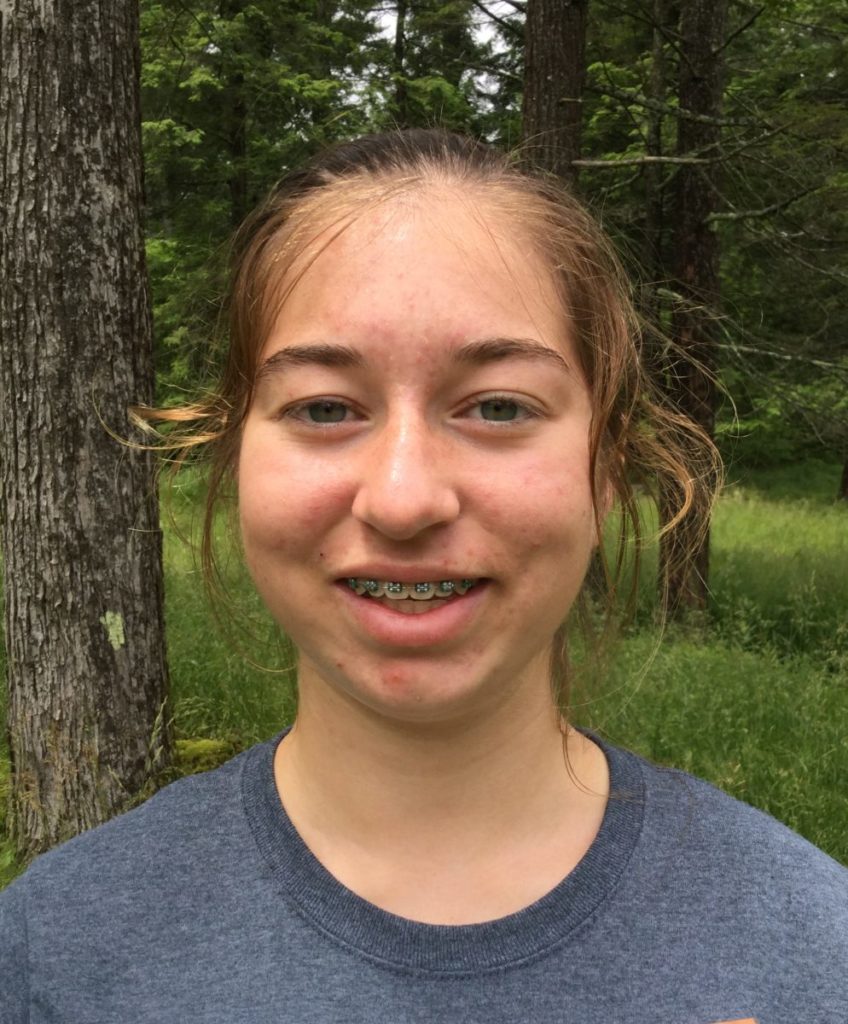 This week's blog was written by Laura M., a Bass alumni. She writes about how her brother's leaf collection project inspired her and her family to get out and enjoy the beautiful changing leaves this fall.
Recently, my brother was assigned a leaf collection project. He needed to collect a minimum of 25 leaves and "all leaves had to be green". Given that it's fall in Pennsylvania, there was no time to waste. Collecting of leaves began immediately. Like many school projects, this project became a fun, family activity as we traveled around identifying trees and collecting leaves. In the end, 40 leaves were identified, collected, pressed, labeled and neatly compiled in a photo album.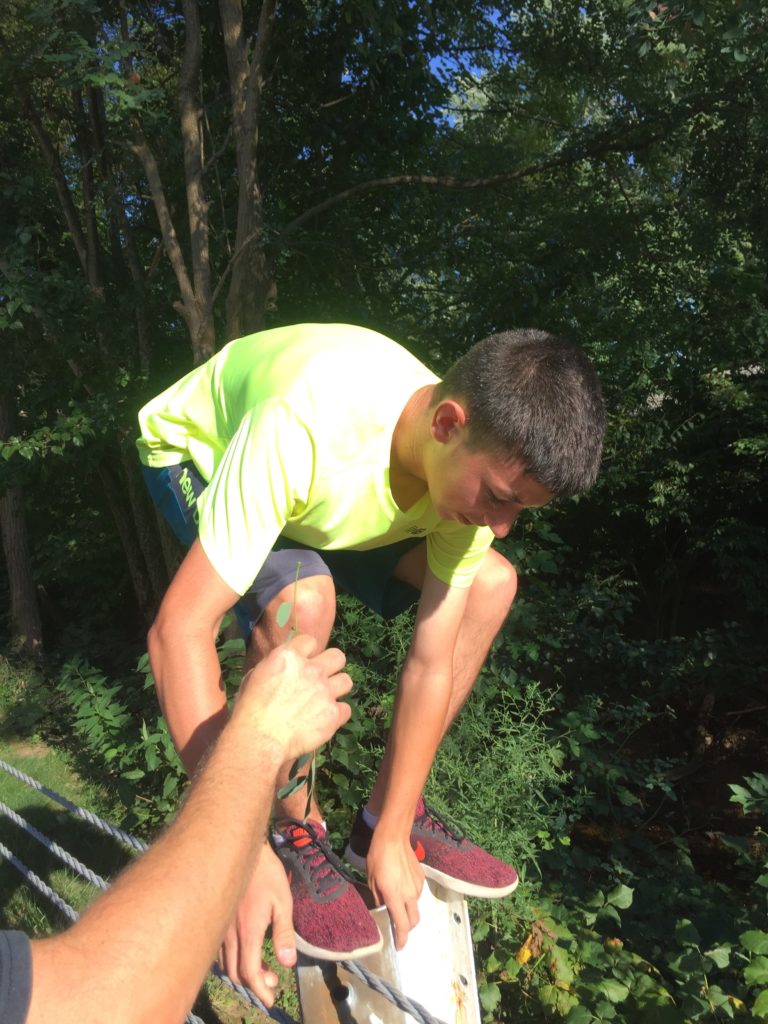 As he awaits his grade, the leaves are beginning to change. The fire bush at my house has given way to some beautiful vibrant leaves. I encourage everyone to get out and enjoy one of nature's greatest color displays where leaves change color to blazing reds, vibrant oranges, and sunny yellows.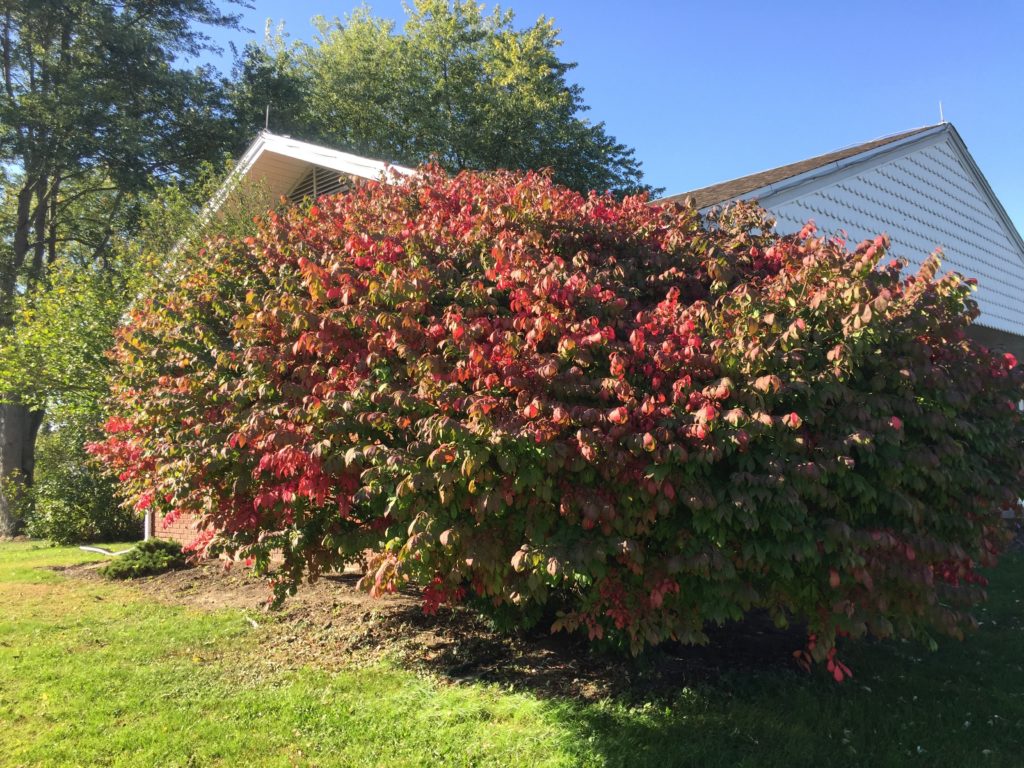 When is the best time to get out? The autumn tree leaf change is currently manifesting itself in living fall color; however, trying to determine exactly when Pennsylvania fall foliage will peak is like trying to control Mother Nature. I found a "Fall Foliage Prediction Map" that is a handy tool you can use to plan an excursion to see fall colors at their peak.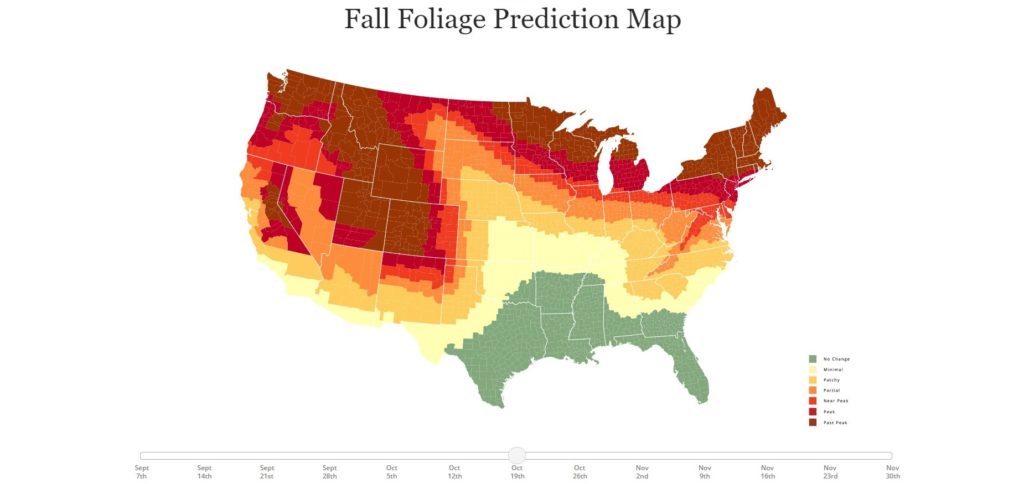 There are conditions that are used to forecast peak viewing conditions. For example, since it's been a warm, rainy summer, smokymountains.com believes leaf colors will be exceptionally beautiful in 2019. According to the map, peak fall foliage for much of Pennsylvania will occur around October 19.
According to visitpa.gov, the best places to see fall foliage in Pennsylvania include:
1. Pine Creek Gorge – https://pacanyon.com/
2. Allegheny National Forest – https://www.fs.usda.gov/allegheny
3. Big Pocono State Park – https://www.dcnr.pa.gov
4. Oil Heritage Region – http://nwpaheritage.org/
5. Presque Ilse State Park – https://www.dcnr.pa.gov
6. Great Allegheny Passage – https://gaptrail.org
7. Three Rivers Heritage Trail – https://friendsoftheriverfront.org
8. Rothrock State Forest – https://www.dcnr.pa.gov
9. Gettysburg National Military Park – https://www.nps.gov/gett/planyourvisit/basicinfo.htm
10. Washington Crossing Historic Park – https://www.washingtoncrossingpark.org/
Get out and enjoy the views!
One of the images in this blog was sourced from the internet! You can view the original by clicking here. The other two photos in this blog belong to the author.